Organizational Health
Gail Lynch B.P.E.
Shift Stress
Susan J. Craig, M.A., O.A.C.C.P.,G.T.
Ten Tips When Living with Pain
and Discomfort.
Greg Kerr, M.Sc., D.C
Welcome to our Winter Newsletter. This is the time of year we often set new goals for ourselves. Good health, both emotional and physical should be at the top of our list. Being totally honest, most of us would acknowledge the need to address at least a few "I shoulds" related to our emotional and physical health.
Your Employee Assistance Program is available to both you and your immediate family members to assist in addressing issues and setting personal goals. If you or a family member are struggling with relationship issues; feeling anxious or depressed; under a lot of stress; trying to get along better with a co-worker; experiencing grief, loss or bereavement your Employee Assistance Program can help.
We look forward to working with your organization over the next year and assure our commitment to a continuation of quality therapeutic, psychological, and health related services to assist you in achieving your emotional and physical health related goals for 2015.
Virginia Palmer, Editor
Organizational Health
Gail Lynch B.P.E.
---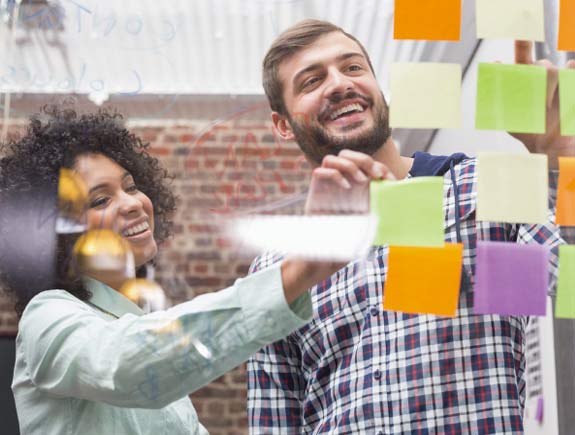 It is often at this time of the year that our personal health is tested. The days are short, the nights long, colds, flues and viruses abound, depression is at its highest and warm summer days and vacation seem a long way a way. What about your organizational health?
Firstly let's look at this thing called organizational health. There is a lack of consensus among the experts about what health actually means for an organization. Most would believe that employee engagement and employee health and well-being determine the health of an organization; however, this is only one factor. An organization could have healthy and engaged employees yet the organization fails to meet its business goals. Others would believe that performance is the key to determining the health of an organization but again this is only one factor. An organization can be performing well and still have unhealthy symptoms such as low employee commitment, disengagement, workplace conflicts, absenteeism or presenteeism, poor employee relations and high turnover. Performance, employee engagement and employee health and well-being are interrelated and interdependent.
In order for healthy performance to occur an organization must have clear goals and the plan, structure, processes and practices to create action. A healthy performing organization must also have the necessary relations which include excellence in leadership, communications and employee relations and all employees need to share the values of the organization. In order for employee engagement, health and well-being, organizations must ensure employees' satisfaction with their work, work environment and the culture and must nurture their social, mental and physical well-being.
How do we measure organizational health? A standard tool for measuring employee engagement is to conduct a survey. Organizations
often look at employee assistance numbers and absenteeism numbers to gauge employee well-being. Grievances, workplace conflicts and turnover rates are other indicators. Measuring organizational health is highly dependent on the organization itself and requires careful analysis and planning in order to determine what factors truly measure health.
Why should we measure organizational health? In the face of rapidly changing technology and 24/7 workplace stress, the returns for organizational health have never been greater. Top performing organizations understand that they can't improve what they don't measure. Measuring organizational health helps identify best practices and weaknesses and assists with holding people accountable for the health of the organization and overall performance. Just like we periodically get a physical exam and tests to ensure our health and prevent illness and disease we must also do the same with our organization. If we treat only external symptoms it is less likely that we will get to the real problem and root cause.
What is the health of your organization?
For further information or assistance with your organization's health feel free to contact me at the Qxplore Group office at 613-966-4262 for a complimentary consultation.
Gail Lynch is a Human Resource specialist with over 35 years experience working with 5
different Ministries of the Ontario Government. Her areas of expertise include Mediation and Arbitration, Labour Relations, Health and Safety, Planning, Recruitment, Injury and Illness Management, and Workplace Discrimination and Harassment Prevention.
QUINTE COUNSELLING SERVICES INC.

Shift Stress
Susan J. Craig, M.A., O.A.C.C.P.,G.T.
---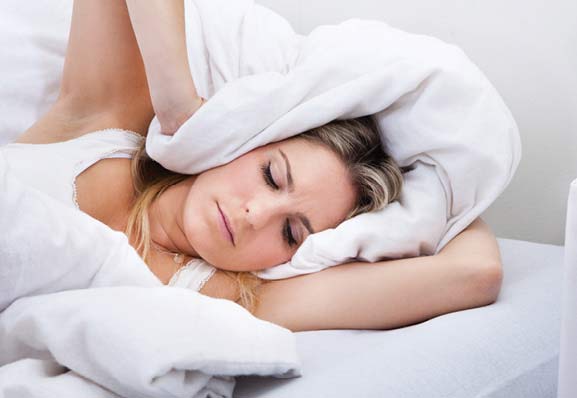 "I just can't get to sleep!" said John. "My wife says I'm cranky all the time,"
His wife, Joan, chimed in. "He is never home when I am and he never sees the kids. I wish he would stop working shift.
Many of the people who come to see me work shift. They know first hand the problems that an erratic schedule creates in their lives. Maybe you do too. Human beings are animals first, humans second. Unless we get our animal sides organized and on a schedule, the human
side won't have a chance to appear much. Think about the shift that your dog is on. If you don't feed her on time, she lets you know.
If you decide to go to bed late, she asks you what is wrong and does she have to stay up too. Your dog likes her schedule. She likes to eat on time, sleep on time and get lots of exercise. If you can arrange that for her, she'll be a reliable companion. You are no different.
Shift work plays havoc with our animal nature that wants a regular schedule. You can minimize the effects of shift work by staying on the same shift for a longer time. This lets the body think it has a proper schedule. If you can allow three days in between a shift change, say from nights to days, your body has a chance to get ready for the change.
Some of you don't have much say in how the shifts are organized, but if you do you might want to talk to the HR folks about the advantages of having the schedule so that it goes clockwise. That means a night shift is followed by a day shift, which is followed by the afternoon shift that is followed by night shift. Having night shifts followed by afternoon followed by day shift is very uncomfortable.
Here are some other ideas that will help you maintain your equilibrium when you work shift:
Keep your workplace well lighted if you are working the night shift. Expose yourself to bright light, such as that from special
light boxes, lamps, and visors designed for people with circadian-related sleep problems, when you wake up
Avoid bright light on the way home from work even if you have to use sunglasses and a hat. Light tells the body to wake up
Limit your caffeine intake. A cup of coffee at the beginning of a shift will make you more alert, but if you have it later in the shift it will interfere with your sleep
Don't do errands on the way home from work or you will not be sleepy when you are ready to go to bed even if your body is
exhausted
Train yourself to breathe diaphragmatically with long exhalations before sleep. You might want to learn a systematic
relaxation routine.
Here at Quinte Counseling Services we teach a number of stress reduction techniques and relaxation strategies. John and Joan were able to learn how to manage shift stress and shifted the stress off their family.
Take advantage of your Employee Assistance Program to get a private consultation on your own particular needs.
Susan Craig is a psychotherapist, mediator, therapist and coach with a well rounded background in health, education and social services. She provides individual and couple therapy to adults and families through your Employee Assistance Program and privately.
Did you know…
→Appointments are scheduled at a time that is convenient for you and usually within two to three days?
→No one at your place of employment will know that you have used your EAP unless you tell them?
→Counselling is provided for a broad range of services, including marital and relationship; parenting; stress; separation/divorce trauma; workplace; and personal issues?
→Counsellors can help you access community resources and support groups?
→A comprehensive description of the services provided through your EAP is available through your EAP brochure
or on our website at www.qxplore.com?
What Kinds of Services are Provided Through the EAP?
Separation Counselling
Counselling for Work Issues
Grief and Bereavement Counselling
Addiction Assessment and Counselling
Chronic Pain Management
Counselling for Seniors' Placement Issues
Referral Co-ordination
Financial Counselling
Individual Solution Focused Therapy
Marriage and Relationship Counselling
Family Therapy
Play Therapy
Counselling for Child and Adolescent Issues
Counselling for Survivors of Sexual Abuse
Trauma Debriefing
Assertiveness Training
Stress Management
Family Life Education
Weight Management Counselling
QUINTE COUNSELLING SERVICES INC.

Ten Tips When Living with Pain and Discomfort
Greg Kerr, M.Sc., D.C.
---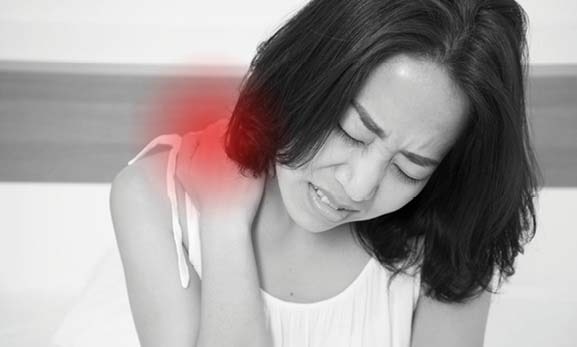 There are many causes of pain. Muscle tissue can be damaged with the wear and tear of daily activities. Trauma to an area (jerking movements, auto accidents, falls, fractures, sprains, dislocations, and direct blows to the muscle) also can cause muscle or joint pain that may last for many years. Other causes of pain include postural strain, repetitive movements, overuse, and prolonged immobilization.
Changes in posture or poor body mechanics may bring about spinal alignment problems and muscle shortening, therefore causing other muscles to be misused and become painful. People with chronic pain sometimes complain that their entire bodies ache. Their muscles may feel like they have been pulled or overworked. Sometimes the muscles
twitch or burn. Symptoms vary from person to person, but the common symptoms are pain often with fatigue and sleep disturbances.
If you are a chronic pain sufferer, here are ten tips that may be helpful.
1. Deep breathing or meditation can help you relax.
Deep breathing and meditation are techniques that help your body relax, which may ease pain. Focusing on the breath, ignoring thoughts, and repeating a word or phrase – a mantra – causes the body to relax. While you can learn meditation on your own, it helps to take a class.
2. Reduce stress in your life. Stress intensifies chronic pain.
Negative feelings like depression, anxiety, anger and stress can increase the body's sensitivity to pain. By learning to take control of stress, you may find some relief from chronic pain. Several techniques can help reduce stress and promote relaxation. Listening to soothing, calming music can lift your mood — and make living with chronic pain more bearable. There are even specially designed relaxation tapes or CDs for this. Mental imagery relaxation (also called guided imagery) is a form of mental escape that can help you feel peaceful. It involves creating calming, peaceful images in your mind. Progressive muscle relaxation is another technique that promotes relaxation.
3. Boost chronic pain relief with the natural endorphins from exercise.
Endorphins are brain chemicals that help improve your mood while also blocking pain signals. Exercise will increase these endorphins as well as it strengthens muscles, helping prevent re-injury and further pain. Plus, exercise can help keep your weight down, reduce heart
disease risk, and control blood sugar levels – especially important if you have diabetes. You will need to be careful about the types of activities you engage in; do not overdo it, especially at first.
4. Alcohol can worsen pain or sleep problems.
Moderate drinking may even help but excessive alcohol use can make pain or sleep problems worse. If you're living with chronic pain, drinking no more than a couple of drinks a day can improve your quality of life.
5. Join a support group. Meet others living with chronic pain.
When you're with people who have chronic pain and understand what you're going through, you feel less alone. You also benefit from their wisdom in coping with the pain.
Also, consider meeting with a mental health professional. Anyone can develop depression if he or she is living with chronic pain. Getting counseling can help you learn to cope better and help you avoid negative thoughts that make pain worse — so you have a healthier attitude.
Asking for help is a sign of strength, not weakness.
6. Don't smoke. It can worsen chronic pain.
Smoking can worsen painful circulation problems and increase risk of heart disease and cancer. Quitting can be very difficult but others have done it. So can you.
7. Track your pain level and activities every day.
Keeping a log or journal of your daily "pain score" will help you track your pain. At the end of each day, note your pain level on the 1 to 10 pain scale. Also, note what activities you did that day. This can give you a better understanding of how you're living with chronic pain and your physical functioning level.
8. Look at other health alternatives for chronic pain relief.
Chiropractic, massage therapy, herbal treatments, etc. can help reduce stress and relieve tension — and is being used by people living with all sorts of chronic pain, including back and neck pain.
9. Eat a healthy diet if you're living with chronic pain.
A well-balanced diet is important in many ways – aiding your digestive process, reducing heart disease risk, keeping weight under control, and improving blood sugar levels. To eat a low-fat, low-sodium diet, choose from these: fresh fruits and vegetables; cooked dried beans and peas; whole-grain breads and cereals; low-fat cheese, milk, and yogurt; and lean meats.
10. Find ways to distract yourself from pain so you enjoy life more.
When you focus on pain, it makes it worse rather than better. Instead, find something you like doing — an activity that keeps you busy and thinking about things besides your pain. You might not be able to avoid pain, but you can take control of your life.
Greg Kerr is a Doctor of Chiropractic who provides counselling under your Employee Assistance Program for people with acute and chronic pain; operates the Quinte Decompression and Pain Clinic for spinal decompression; provides Ergonomic Assessments in workplaces ; and provides employee work capacity assessments for business and industry.
QUINTE COUNSELLING SERVICES INC.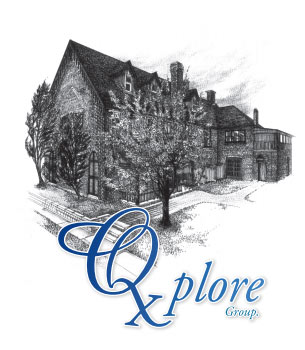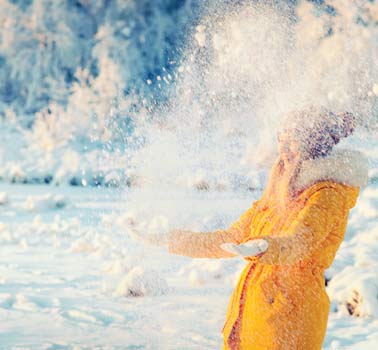 ***PSYCHOEDUCATIONAL ASSESSMENT SERVICES***
Are you a worried parent whose child or adolescent is experiencing difficulty with:
*transitioning to college or university?
*not achieving at the expected level?
*Mathematics, Reading, Spelling, or Writing skills?
*paying attention and/or concentrating?
*managing emotions and getting along with others?
A Psychoeducational Assessment by Quinte Assessment and Treatment Group Inc. can identify causes of your child's problems and recommend what can help.
Donna Boulton, M.Sc., C.Psych.; Shara Highgate., Ph.D., C.Psych.;
Eva Mourelatos, M.A.; Shannon Mossip, M.A., C.Psych.;
***EDUCATIONAL CONSULTATION SERVICES***
An Educational Consultation can help examine the current situation, help to determine if a Psychoeducational Assessment is needed, help to implement the Recommendations from a Psychoeducational Assessment, and assist in educational and/or vocational transitions.
Tina MacCauley-Gray M.A.
Quinte Counselling Services Inc.
208 John Street
Belleville, Ontario, K8N 3G1
Tel: 613-966-4262
Fax: 613-966-4265
Toll Free: 1-800-527-7793
qcs@qxplore.com www.qxplore.com
QUINTE COUNSELLING SERVICES INC.