Considering Recreational Cannabis
Kate Kneisel, B.A. and
Robert Kitcher, M.A., RP
Act Now or Do Nothing
Lyelle Ducoy, MIP, RP
WELCOME TO OUR WINTER 2018 NEWSLETTER
Welcome to our Winter 2018 Newsletter. Holidays are over, and we are into the deep freeze. A good time for some educational and inspirational reading.
This month we are continuing with Part 2 of a series on the Medical and Recreational Use of Cannabis by Kate Kneisel and Bob Kitcher along with an article by Lyelle Ducoy on Mindfulness and the importance of Acting Now. If you or a family member are struggling with a life issue your Employee Assistance Program can help. If you have any questions about your EAP or about who might be best to help address your specific issues feel free to discuss this with our reception at any time.
Virginia Palmer, RP, Clinical Coordinator
Medical and Recreational Cannabis: Preparing for a New Era
Kate Kneisel, B.A. and Robert Kitcher, M.A., RP
---

"Factual, science-based information can provide guidance to cannabis users to make choices that reduce both immediate and long-term risks to their health." 1
Dr. Benedikt Fischer, Senior Scientist, Centre for Addiction and Mental Health (CAMH), Lead developer of Canada's Lower-Risk Cannabis Use Guidelines (LRCUG)
An extended version of this article is available at:
www.qxplore.com/cannabis-extended2
References and Appendices for this article are at
www.qxplore.com/cannabis-appendices2
We follow up on our Fall 2017 EAP newsletter's discussion of medical cannabis www.qxplore.com/cannabis-extended with some implications of the legalization of recreational use of cannabis in Canada.
First, we reiterate an important cautionary note – combining use of cannabis with other prescribed medications or recreational drugs can lead to unpredictable and potentially dangerous effects.
At the local level, Quinte Counselling Services and Quinte Assessment and Treatment Group provide Employee Assistance Program services, psychological assessment and psychotherapy services including assistance with use, abuse and addiction.
This year Canada will see the legalization of recreational cannabis use.
With 10% of adults and about 25% of teens admitting to using cannabis within the past year, Canadians have one of the highest rates of cannabis use in the world.1
About 65% of Canadians support legalization of cannabis, and many consider physical/mental risks associated with its use to be no worse than those of tobacco and alcohol.2
As cannabis becomes legally available and likely more widely used, it is important that we all be aware of its associated risks. Primary health concerns related to cannabis include its effect on brain development and functioning, including physical coordination, the possibility of increased motor vehicle and workplace accidents, and potential development of dependency or other mental health problems.1
Precautions should also be taken to protect young children from accidental exposure, typically through edible forms of cannabis.3
Youth at greatest risk
In Ontario, the minimum legal age for buying cannabis has been set at 19, one year older than the mandatory federal minimum of 18.4 Cannabis use is most prevalent among Canadian youth 15-24 years of age, at a rate of about 2-3 times that of adults, according to recent surveys.2,3,5
Teens are also the most vulnerable to potential harms, especially of early, regular cannabis use, including negative and sometimes not fully reversible effects on brain development. It is worth noting that development of the prefrontal cortex of the brain, which is important to impulse control, working memory, planning, problem solving and emotional regulation, continues up to age 24.5,6
Perhaps not surprisingly, teenage cannabis use has been linked with lower marks and higher drop-out rates in school, problem drinking and high-risk behaviors such as driving while under the influence of cannabis/alcohol, and cannabis use dependency.5
QUINTE COUNSELLING SERVICES INC.

Teen cannabis use disorder appears to go hand-in-hand with social anxiety disorder, which respondents identified as either preceding (>80%) or following (15%) problematic cannabis use. The two disorders should be treated concurrently,8 as is recommended in most cases of dependence and a coexisting mental health disorder.
Reflecting previous research, persistent psychotic experiences [i.e., loss of contact with reality, such as paranoia, delusions or hallucinations] were reported by 8% of adolescents in one Montreal based study, increasing to 15% with weekly or daily use.6, 9
Limit your use
Persistent regular use (4 days/ week) among adolescents as well as adults has been linked with increased risks of developing anxiety, depression, fatigue and loss of motivation. 5, 10
While cannabis use disorder can occur in any chronic or heavy user, dependence is most likely to first develop in teens 16-18 years of age.5
Substitutions – exploring therapeutic pot-ential
International studies suggest that where it is legalized, cannabis is increasingly used as a substitute for prescription drugs.6 A growing body of evidence supports use of cannabis (or medical marijuana) for a wide range of health conditions, from anxiety and depression to symptoms of multiple sclerosis and chronic pain.11
Emerging research suggests cannabidiol or Epidiolex may also help reduce cravings and/or withdrawal anxiety in people addicted to opioids or heroin, and a 3-month study of its use for cocaine withdrawal has just been launched in Montreal. 12
In two recent Canadian surveys, from 75% – 87% of medical cannabis users reported using cannabis as a substitute for various medications prescribed to treat anxiety, depression, pain, and sleep problems, among others, as well as using it to replace alcohol or illicit substances.6
It's important to note that cannabis interacts and may interfere with many commonly prescribed treatments including some antidepressant, anti-anxiety, antibiotic, and antifungal medications.13
Do you know how cannabis affects the ability to drive?
Even when cannabis is legal, driving while under its influence will continue to be illegal. While experts have not agreed on how cannabis affects driving, and many point to the combined use of cannabis and alcohol as a greater concern, no one should drive within several hours of using cannabis. It interferes with the ability to concentrate, to pay attention, and to judge distances. It also slows your reaction time – effects that last for up to five hours after you use cannabis, possibly longer if you are taking it in edible form.5
Know your addiction risks
Risk for developing cannabis dependence is about 9%, increasing to 17% when it is first used in adolescence. Mental health vulnerabilities and various preexisting psychiatric conditions increase your risk of harm from cannabis use.14
CAMH's Dr. Fischer notes, "It makes an enormous difference in acute and chronic health outcomes whether someone uses cannabis once or twice a week or daily."1
If you are using cannabis to help you deal with or avoid other issues in your life, you may find medical / psychological support helpful. Decision making, healthy coping, and substance use resistance skills can be learned, and can help those who are struggling.14
College age? Check out RainyDaze, from Algonquin College's Umbrella Project14, is an online game about harm reduction and potential risks.
http://plato.algonquincollege.com/umbrellaproject/rainydaze/#/home
Adult age? Assess usage risks online, confidentially.
https://www.rehabs.com/assessments/marijuana-addiction-quiz
Youth? visit
Electronic THC Online Knowledge Experience (e-TOKE).
If you're concerned about risks, gain insight from "Getting Help with Addiction and Substance Abuse" by Paula Buskard in Quinte Counselling Services Spring 2017 newsletter
Want to have a good talk about cannabis with your teen? Get the Cannabis Talk Kit at https://www.drugfreekidscanada.org
In Ontario, the Drug & Alcohol Helpline provides free, confidential and anonymous information about alcohol and other treatment services, 24 hours a day. Call 1 800 565-8603.
CAMH Kids Help Phone at 1 800 668-6868
Accessing Cannabis for Medical Reasons
Not all doctors are familiar with medical cannabis. As with any other newer treatment, you may need to inform your physician about why you feel it can help you manage your symptoms.
Explain how your condition affects you.
List all the treatments you have tried for your symptoms, along with what worked, what didn't, and how they failed.
Identify and describe the symptoms you feel cannabis has helped you manage.
Explain what form of cannabis you would use (vaporization, smoking, edibles, etc.)15
Medical cannabis suppliers also offer a good resource for clients with questions about cannabis strains for specific problems.
Kate Kneisel, B.A. is an award-winning content producer – she has written hundreds of articles on health and medical topics, and also writes on topics of interest in the community. Kate graduated from Trent University with a BA in English. To find out what Kate has been writing over the last 25 years, visit www.yourmedicalcopywriter.com
Bob Kitcher M.A., RP is the Managing Director of the Qxplore Group of companies which includes Quinte Counselling Services, Quinte Assessment and Treatment Group, and Qxplore Inc.
QUINTE COUNSELLING SERVICES INC.

Act Now or Do Nothing
Lyelle Ducoy, MIP, RP Psychotherapist

"Life is inherently risky. There is only one big risk you should avoid at all costs, and that is the risk of doing nothing." — Denis Waitley
Something to ponder: Life's challenges have many different faces. Let's take a moment to empathize with someone who may be going through serious struggles in life – job loss, relationship breakdown, addiction, loss and grief, physical or mental illness. Let's replace judging with understanding. Ask ourselves the question, how can we help? What are the things we can do to make things a little bit better for ourselves and for others?
One hectic Wednesday, during rush hour, I sat down next to a busy street in downtown, Toronto. I was curious. I observed. I wondered. I acted.
I was curious as to what's happening in these people's lives, rushing around the busy streets of downtown. I wondered, what could be the things that made them laugh? What are their own personal challenges and how do they manage? What are the thoughts, emotions and struggles that may be hiding behind their daily masks in life?
I started to observe and saw many people walking so fast, minding their own business, trying to survive the fast demands of life. Some looked happy, some looked stressed, tired, upset, anxious and one looked lost.
I wondered if they felt supported or felt lonely. I wondered if they felt important or neglected. I wondered if they felt understood or judged. I paused and wondered how I would react if I personally felt alone, neglected or judged. I wondered what I could do to manage these potentially negative thoughts that could have a harmful effect on my mental and emotional health?
My curiosity inspired me to take a moment and process the many ways we can directly or indirectly connect to people in need of support. I realized, by looking at them, that I can only try to guess what they may be going on in their personal lives. I can only speculate what's happening within them that may be triggering positive or negative behaviours.
I realized that everyone needs an outlet and time to feel safe in talking about their struggles, an outlet that is free from biased, preconceived and judgmental thoughts. That outlet can be a friend, a co-worker, a colleague, a family member or our very own selves.
I acted by writing this article to reach out to you. Yes, to you who is reading this. I encourage you to take a moment and think of a person or two who may need support.
I encourage you to be a little bit more mindful and sensitive towards both your own and other people's needs. It's not always easy to share fears, worries and difficulties; however, keeping these powerful negative thoughts and emotions isolated within us, only redirects this burden back on ourselves.
I encourage you to Act Now. If you know someone in your life who is struggling, reach out to them. Nobody deserves to feel alone, neglected or judged. Reach out and do something by encouraging people to talk. If necessary, refer them to their Employee Assistance Program at Quinte Counselling Services where Psychotherapists and Clinical Counsellors are available to provide private and confidential supportive counselling. We are here for you, we are here to help.
Act and do something now. Become a catalyst for helping someone who could benefit from a friendly active listener, or supportive and clinical counselling, before it's too late. It is within us to help, to Act, and it can go a long way.
Lyelle Ducoy is a registered psychotherapist with Quinte Counselling Services and Quinte Assessment and Treatment Group, who provides psychotherapy to adults, adolescents, couples and families through your Employee Assistance Program and privately. Her intervention approach integrates Solution Focused Therapy, Cognitive Behavioral Therapy, Motivational Interviewing, Mindfulness and Strengths Based therapies in working with clients to develop resiliency, courage and healthier coping strategies.
QUINTE COUNSELLING SERVICES INC.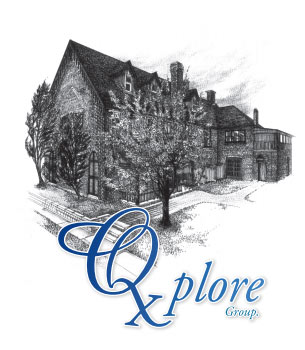 What Kinds of Services are Provided Through the EAP?
Separation Counselling
Marriage and
Relationship Counselling
Counselling for Work Issues
Grief and
Bereavement Counselling
Family Therapy


Play Therapy

Addiction Assessment
and Counselling
Counselling for Child and
Adolescent Issues
Chronic Pain Management
Counselling for Survivors
of Sexual Abuse
Counselling for Seniors'
Placement Issues
Trauma Debriefing
Referral Co-ordination
Assertiveness Training
Financial Counselling
Stress Management
Individual Solution
Focused Therapy
Family Life Education
Weight Management
Counselling
---
Did you know…
→Appointments are scheduled at a time that is convenient for you and usually within two to three days?
→No one at your place of employment will know that you have used your EAP unless you tell them?
→Counselling is provided for a broad range of services, including marital and relationship; parenting; stress; separation/divorce trauma; workplace; and personal issues?
→Counsellors can help you access community resources and support groups?
→A comprehensive description of the services provided through your EAP is available through your EAP brochure
or on our website at www.qxplore.com?
***PSYCHOEDUCATIONAL ASSESSMENT SERVICES***
Are you a worried parent whose child or adolescent is experiencing difficulty with:
*Early Childhood development
*Not achieving at the expected level?
*Mathematics, Reading, Spelling, or Writing skills?
*Managing emotions and getting along with others?
*Motivation, paying attention and/or concentrating?
*Transitioning to college or university?
A Psychoeducational Assessment by Quinte Assessment and Treatment Group Inc. can identify causes of your child's problems and recommend what can help.
Lynn Andrews, Ph.D., C.Psych.; Donna Boulton, M.Sc., C.Psych.; Jennifer Gaddes, M.A.,C.Psych.Assoc.;
Shara Highgate., Ph.D, C.Psych,; Tamara Davidson Marcon, M.A.;Shannon Mossip, M.A., C.Psych.;Eva Mourelatos, M.A., RP;
Mohammad Nikkhou, Ph.D., C.Psych.; Anita Ramani, Ph.D. BCBA-D, C.Psych.
Quinte Counselling Services Inc.
208 John Street
Belleville, Ontario, K8N 3G1
Tel: 613-966-4262
Fax: 613-966-4265
Toll Free: 1-800-527-7793
reception@qxplore.com www.qxplore.com
QUINTE COUNSELLING SERVICES INC.