Cognitive Behavioral Therapy
for Insomnia (CBT-1)
Belinda Holmes, M.S.W., RSW
Overwhelmed? Money causing unrest?
Decide how to take financial control!
Sandra Valks, CLU, DTM
Employee Accommodation
Gail Lynch, BPE, HRMC
WELCOME TO OUR WINTER 2017 NEWSLETTER
Welcome to our Winter 2017 Newsletter. Your employer, along with other proactive companies and organizations, is focusing on the well being of employees and the organization by providing an employee assistance program for personal, family, and work related issues. In this issue we have articles about Insomnia, Employee Accommodation and Money Management.
If you or a family member are struggling with a relationship issue; feeling anxious, depressed or stressed; trying to get along better with a co-worker; experiencing grief, loss or bereavement; or concerned about a child's behaviour your Employee Assistance Program can help. If you have any questions about your EAP or about who might be best to help address your specific issues feel free to discuss this with our reception at any time.
Virginia Palmer, Clinical Coordinator
COGNITIVE BEHAVIORAL THERAPY FOR INSOMNIA (CBT-I)
Belinda Holmes, M.S.W., RSW
---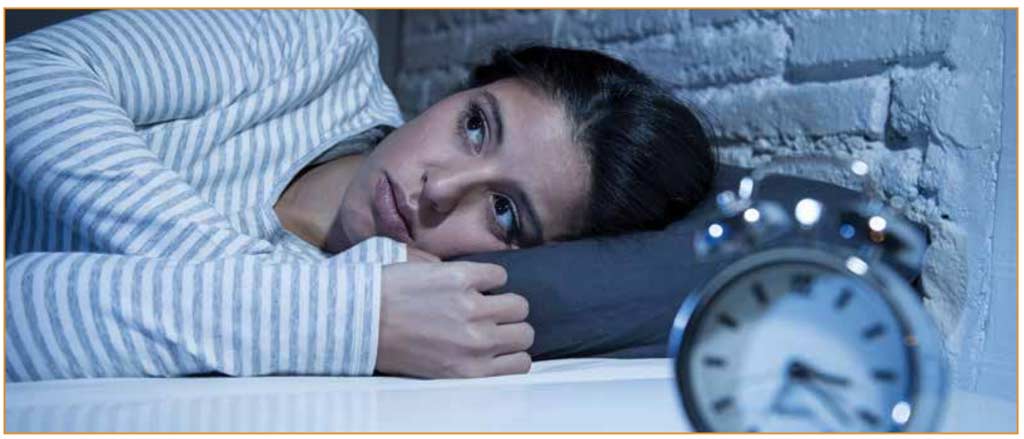 What is Insomnia
Insomnia is a common sleep disorder that can make it hard to fall asleep, hard to stay asleep, or cause you to wake up too early and not be able to get back to sleep. It is frequently accompanied by fatigue and impairs our functioning or causes distress. People with insomnia report low mood, irritability, poor concentration and memory.
What is CBT-I
Cognitive behavioral therapy for insomnia is a structured program that helps you identify and replace thoughts and behaviors that cause or worsen sleep problems with habits that promote sound sleep. CBT-I helps you overcome the underlying causes of your sleep problems.
Cognitive Behavioral Therapy for Insomnia, often called CBT-I, is an approved method for treating insomnia without the use of sleeping pills. CBT is aimed at changing sleep habits and cheduling factors, as well as misconceptions about sleep and insomnia, that perpetuate sleep difficulties.
CBT-I includes regular, often weekly, visits to a clinician, who will give you a series of sleep assessments, ask you to complete a sleep diary and work with you in sessions to help you change the way you sleep.
The cognitive part of CBT-I teaches you to recognize and change beliefs that affect your ability to sleep. This type of therapy can help you control or eliminate negative thoughts and worries that keep you awake.
QUINTE COUNSELLING SERVICES INC.

The behavioral part of CBT-I helps you develop good sleep habits and avoid behaviors that keep you from sleeping well. Depending on your needs, your sleep therapist may recommend some of these CBT-I techniques
Stimulus control therapy. This method helps remove factors that condition your mind to resist sleep. For example, you might be coached to set a consistent bedtime and wake time and avoid naps, use the bed only for sleep and sex, and leave the bedroom if you can't go to sleep within 20 minutes, only returning when you're sleepy
Sleep restriction. Lying in bed when you're awake can become a habit that leads to poor sleep. This treatment reduces the time you spend in bed, causing partial sleep deprivation, which makes you more tired the next night. Once your sleep has improved, your time in bed is gradually increased
Sleep hygiene. This method of therapy involves changing basic lifestyle habits that influence sleep, such as smoking or drinking too much caffeine late in the day, drinking too much alcohol, or
not getting regular exercise. It also includes tips that help you sleep better, such as ways to wind down an hour or two before bedtime
Sleep environment improvement. This offers ways that you can create a comfortable sleep environment, such as keeping your bedroom quiet, dark and cool, not having a TV in the bedroom, and hiding the clock from view.
Relaxation training. This method helps you calm your mind and body. Approaches include meditation, imagery, muscle relaxation and others
Remaining passively awake. Also called paradoxical intention, this involves avoiding any effort to fall asleep. Paradoxically, worrying that you can't sleep can actually keep you awake.
Letting go of this worry can help you relax and make it easier to fall asleep.
Biofeedback. This method allows you to observe biological signs such as heart rate and muscle tension and shows you how to adjust them. Your sleep specialist may have you take a biofeedback device home to record your daily patterns. This information can help identify patterns that affect sleep
The most effective treatment approach may combine several of these methods.
Cognitive behavioral therapy for insomnia can benefit nearly anyone with sleep problems. CBT-I can help people who have primary insomnia as well as people with physical problems, such as chronic pain, or mental health disorders, such as depression and anxiety.
What's more, the effects seem to last. And there is no evidence that CBT-I has negative side effects.
CBT-I requires steady practice, and some approaches may cause you to lose sleep at first. But if you stick with it, you'll likely see lasting results. There are a number of websites and apps that can help with this and one in particular is an app called CBT-I coach which should be used in conjunction with seeing a therapist
Belinda Holmes M.S.W. is a Registered Social Worker who provides therapeutic services to individuals, couples and families through the EAP and privately. Her areas of strength in clinical practice include assisting clients with PTSD, trauma, depression, anxiety, stress management, addictions and grief.
Life happens to us all, and sometimes it knocks the wind right out of our sails. Burying our heads in the sand feels like the only way out, but really just delays facing reality.
Reality checks are often painful but always healthy – always a step towards sanity. Is it time to re-assess your budget and your financial situation? Is it time to just plunge in to the depths of the financial mess that has occurred? There is help available. Your EAP benefit includes time to work through your money woes with our own in-house financial advisor.
Now is the time to call for a confidential consultation before money starts affecting your effectiveness at work, home or play.
Sandra Valks is a Chartered Life Underwriter who has been providing financial services since 1982 and who provides Financial Counselling through the Employee Assistance Program
Did you know…
→Appointments are scheduled at a time that is convenient for you and usually within two to three days?
→No one at your place of employment will know that you have used your EAP unless you tell them?
→Counselling is provided for a broad range of services, including marital and relationship; parenting; stress; separation/divorce trauma; workplace; and personal issues?
→Counsellors can help you access community resources and support groups?
→A comprehensive description of the services provided through your EAP is available through your EAP brochure
or on our website at www.qxplore.com?

Often one of the most misunderstood terms within the workplace, employee accommodation can mean many things but most commonly refers to a request from an employee to be either temporarily or permanently accommodated in the workplace due to an injury, illness or disability in order to be able to fulfill their essential duties. While employee accommodation is commonly used for disabilities it may also be requested as a result of family status
Employee Accommodation is a requirement under the Canadian and Ontario Human Rights Code and the Ontario Disabilities Act.
What does "accommodate" mean? It's a change or adjustment to the job or work environment or the way the work is done that will allow an individual with a temporary or permanent disability to perform job functions. This can be as simple as an ergonomic assessment or as complicated as a bundling of job duties or providing alternative work hours or reduced work hours.
Each party involved in the process has rights and responsibilities. It is the employee's right to be accommodated and the employer's responsibility to provide that accommodation; however, it is the employer's right to decide what the accommodation will be and the employee's responsibility to provide all necessary information and actively cooperate in the process. In unionized nvironments, it is the employee's right to have representation; however, it is the unions' responsibility to cooperate with the employer in the process.
Accommodation is a balancing act that weighs the rights of the employee and the rights of an employer. Accommodation is not limitless and is required only to the point of "undue hardship" for the organization. Unfortunately, there is no set definition for what undue hardship means and it is affected by the size of the organization, health and safety considerations, facilities available, operational costs to accommodate, collective agreements and the nature of the work being done.
It's important for an employer to make serious efforts to accommodate, to include the employee, their representative, human resources and functional experts and to document the process. To prove undue hardship, the employer must show that it has considered all possibilities.
If you are an employer or employee and require further information or assistance for employee accommodation, please call us for your free consultation.
Gail Lynch is a Human Resource specialist with Quinte Counselling Services, who has over 35 year's experience working with 5 different Ministries
of the Ontario Government. Her areas of expertise include Mediation and Arbitration, Labour Relations, Employee Accommodation, Health and Safety, Planning, Recruitment, Injury and Illness Management, and Workplace Discrimination and Harassment Prevention.
What Kinds of Services are Provided Through the EAP?
Separation Counselling
Counselling for Work Issues
Grief and Bereavement Counselling
Addiction Assessment and Counselling
Chronic Pain Management
Counselling for Seniors' Placement Issues
Referral Co-ordination
Financial Counselling
Individual Solution Focused Therapy
Marriage and Relationship Counselling
Family Therapy
Play Therapy
Counselling for Child and Adolescent Issues
Counselling for Survivors of Sexual Abuse
Trauma Debriefing
Assertiveness Training
Stress Management
Family Life Education
Weight Management Counselling
QUINTE COUNSELLING SERVICES INC.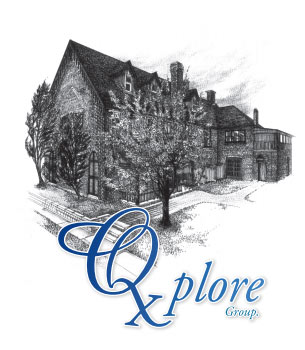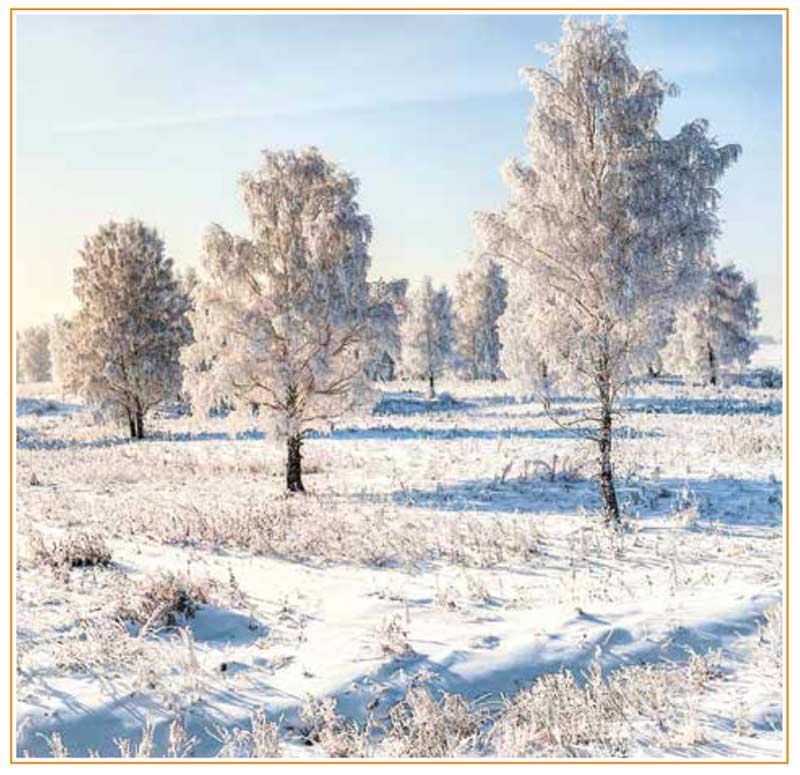 ***PSYCHOEDUCATIONAL ASSESSMENT SERVICES***
Are you a worried parent whose child or adolescent is experiencing difficulty with:
*transitioning to college or university?
*not achieving at the expected level?
*Mathematics, Reading, Spelling, or Writing skills?
*paying attention and/or concentrating?
*managing emotions and getting along with others?
A Psychoeducational Assessment by Quinte Assessment and Treatment Group Inc. can identify causes of your child's problems and recommend what can help.
Donna Boulton, M.Sc., C.Psych.; Shara Highgate., Ph.D., C.Psych.;
Eva Mourelatos, M.A.; Shannon Mossip, M.A., C.Psych.;
Mohammad Nikkhou, Ph.D., C.Psych.; Anita Ramani, Ph.D. BCBA-D, C.Psych.
Quinte Counselling Services Inc.
208 John Street
Belleville, Ontario, K8N 3G1
Tel: 613-966-4262
Fax: 613-966-4265
Toll Free: 1-800-527-7793
qcs@qxplore.com www.qxplore.com
QUINTE COUNSELLING SERVICES INC.