Debunking Misconceptions about Depression
Luisa Barton, NP-PHC, BScN, MN, DNP
Employee Conflict in the workplace:
Changing the Dynamic
Mark Stones, M.A., C.H.R.P.
Welcome to our Winter 2014 Newsletter
The beginning of a new year and the winter months are often a time for reflection and a time to set some new goals for ourselves. Good health, both emotional and physical, should be at the top of our lists. Look back at the past year and reflect upon your state of emotional and physical health. Being totally honest, most of us would acknowledge the need to address at least a few "I shoulds" related to our emotional and/or physical health.
Your Employee Assistance Program is available to both you and your immediate family members to assist in addressing issues and setting personal goals. If you or a family member are struggling with a relationship issue; feeling anxious or depressed; under a lot of stress; trying to get along better with a co-worker; experiencing grief, loss or bereavement your Employee Assistance Program can help. We look forward to working with your organizations over the next year and assure our commitment to a continuation of quality therapeutic, psychological, and health related services to assist you in achieving your emotional and physical health related goals for 2014.
Virginia Palmer, Clinical Coordinator
Debunking Misconceptions about Depression
Luisa Barton, NP-PHC, BScN, MN, DNP
---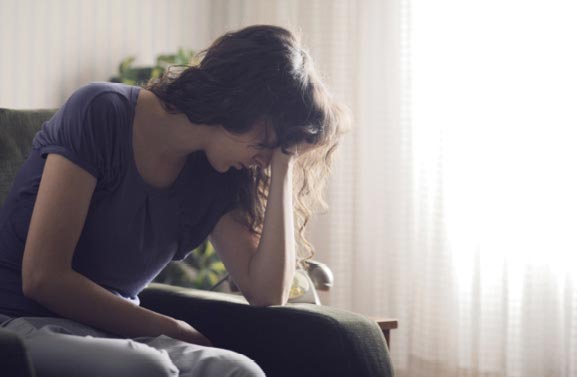 Mental health issues are very commonplace in our society and they are on the rise. In fact, depression continues to be the fastest-growing diagnosis in Canada. According to the Centre for Addiction and Mental Health (CAMH), 1 in 5 people in Ontario experiences a mental health or addiction problem. Specifically 16% of adults will experience depression or anxiety at some point in their life, yet, sadly only 20% of those dealing with depression or anxiety will receive adequate treatment. Furthermore, the lifetime recurrence rate of major depression after one episode is 50%, after two episodes 70%, and after three episodes is 90% after three years if the depression is untreated. The reasons for not seeking help and for not getting appropriate treatment can be attributed to the stigma and misconceptions about depression. As with other mental health conditions, depression carries a stigma. To encourage people to seek help, many recent campaigns about depression have been successful in helping debunk
some misconceptions and in providing public awareness about the condition. For example, the "Defeat Depression" campaign which is pan-Canadian and Bell's 'Let's Talk' campaign featuring Canadian Olympian, Clara Hughes. Despite a seemingly successful career, Clara has also endured depression and she is now helping others to talk about their depression so that they can access mental health services.
Depression is a serious condition that affects how a person feels, thinks, and behaves. Depression is not simply 'unhappiness', rather, it is a complex mood disorder characterized by a feeling of sadness that is present most days and lasts for more than 2 weeks. Depression is debilitating in that it can affect a person's work performance, studies and relationships. Other symptoms may include: sleep problems, feeling useless or hopeless, feelings of excessive guilt, low self-esteem, low energy, loss of interest/pleasure in activities, changes in appetite, weight changes (loss or gain), fatigue, irritability, trouble concentrating, and persistent aches/pains.
While there is no single explanation for mood disorders, including depression, understanding its physiology continues to evolve. There is evidence to suggest that neurochemicals play a role. Neurochemicals are chemicals involved in the functioning of an organism's nervous system. A person's neurochemistry can have profound effects on his or her health, abilities, and behaviour. Serotonin, norepinephrine, and dopamine neurotransmitter dysfunction is implicated in mood disorders, however, a single cause is unlikely. Research continues to be focused on various factors such as: neurochemicals, brain circuits that are 'emotion-mediating', genetic components, and environmental stress. Understanding that there are multiple factors that may cause depression is important because it can help debunk some misconceptions about depression and offer insight to the various treatment options available to depressed people.
QUINTE COUNSELLING SERVICES INC.

There are several common misconceptions about depression. Many people think that depression is 'just temporary' and that a depressed person can 'just snap out of it'. Unfortunately, depression can be chronic and very debilitating. It is a complex condition that requires treatment and support. Next, depression as being a 'sign of weakness' is a pervasive stigma that should be addressed. Depression is unrelated to the strength of someone's character; again, it is a serious medical condition like asthma or diabetes. Interestingly, the pharmacological approach to treating depression is also a misconception. Many people think that antidepressant medication does more harm than good because of their side effects but on the flipside, many also think that a pill will cure depression entirely! Although antidepressants do have side effects such as: dry mouth, weight gain, insomnia, and sedation, to name a few, there are several different classifications of antidepressants that can be used to help minimize the side effects. Keep in mind that all drugs have side effects so antidepressants are no exception to the rule. Unfortunately, some people come off anti-depressants because of their unpleasant side effects before its full benefit can be achieved, which often takes 4-8 weeks. That being said, although antidepressants are effective, depression's complexity warrants other supportive measures, such as counseling.
Fortunately, there are treatment options for depression. For mild depression, depending on the patient's preference, one can consider psychotherapy/counseling (such as Cognitive Behaviour Therapy/CBT) alone, medication alone, or a combination medication and counseling. However, for moderate to severe depression, antidepressant medication (ideally with counseling) is recommended. For other types of depression such as psychotic depression, other types of medications and treatments are highly required. The choice of specific antidepressant is determined by anticipated side-effect profile, safety and tolerability, patient preference, and cost. There are several classifications of antidepressants including Selective serotonin-reuptake inhibitors (SSRIs), Selective norepinephrine-reuptake inhibitators (SNRIs), Monoamine Oxidase Inhibitors (MAOIs), and Tricyclics (TCAs). Medications are often started at a low dose and increased to a full dosage within the first few weeks of initiation of medication and if there is no significant improvement after 6 weeks, the medication regimen is altered. Monitoring for severe or adverse side effects is also an important part of medication management.
In conjunction with medication or as a treatment option alone, there are many forms of counseling available for depression. Psychoanalysis, Solution Focused Brief Therapy (SFBT), and Cognitive Behaviour
"What's New?" – Bancroft Associate!
We are pleased to announce that Angie Rail has joined Quinte Counselling Services Inc. as an Associate for the Bancroft area. Angie is a Registered Social Worker who has over 30 years experience providing counselling and therapy for adults, children and families. Angie will be providing services through your Employee Assistance Program from her office location in downtown Bancroft. To set up an appointment with Angie please contact our main office at 613-966-4262 and we will be pleased to arrange an appointment at your convenience.
Therapy (CBT) are good approaches to depression. CBT is a short-term, goal oriented approach which works on the premise that thoughts, feelings and behaviours influence one another. It is premised on the theory that if one can develop the ability to identify and reflect on erroneous assumptions, then it can be possible to bring about a change in troubling behaviours. CBT has been demonstrated to be effective with alcohol use, eating disorders, anger, anxiety, chronic pain, depression and others. Research has shown that CBT is as effective as medications in treating depression and anxiety and that it produces longer-lasting effects. As noted, CBT consists of cognitive and behavioural approaches. The cognitive component encourages the person to become mindful of the relationship between thoughts, feelings, and behaviours. The behavioural component asks the person to experiment with small behaviour modifications and to analyze the results. Solution-Focused Brief Therapy (SFBT) is a practical and strength-based approach that has been shown to be useful with depression, anxiety, addictions, chronic pain, asthma and other conditions. There are numerous studies that support its effectiveness. SFBT assumes that change is inevitable. Once past and present factors contributing to the problem are identified, the focus then becomes on ways to make a person's present and future better. SFBT is optimistic and focuses on a person's strengths and ways to solve problems. It also sees the person/patient as the expert in their own self care.
Clinical therapists often see patients with depression. If someone is experiencing signs and symptoms of depression, a therapist can use various tools to assess for mild, moderate, or severe depression. Although mild-to-moderate depression is sometimes managed solely by a therapist, when medication is advisable a referral is made to another health care professional to manage that part of the treatment.
To summarize, depression can be very chronic and debilitating in that it can affect a person's relationships, studies, or job. There are several misconceptions about depression and more public awareness is needed. Recent campaigns to do this are a step in the right direction. People who are experiencing signs and symptoms of depression should be encouraged to seek help because there are various treatment options available to them.
Luisa Barton is a primary health care nurse practitioner and holds a doctorate degree. She is trained in CBT and offers other types of counselling for common mental health conditions. Luisa also teaches and coordinates the Primary Health Care Nurse Practitioner Program at Ryerson University in Toronto and she is involved in various research projects at Ryerson and University of Toronto.
Did you know…
→Appointments are scheduled at a time that is convenient for you and usually within two to three days?
→No one at your place of employment will know that you have used your EAP unless you tell them?
→Counselling is provided for a broad range of services, including marital and relationship; parenting; stress; separation/divorce trauma; workplace; and personal issues?
→Counsellors can help you access community resources and support groups?
→A comprehensive description of the services provided through your EAP is available through your EAP brochure
or on our website at www.qxplore.com?
QUINTE COUNSELLING SERVICES INC.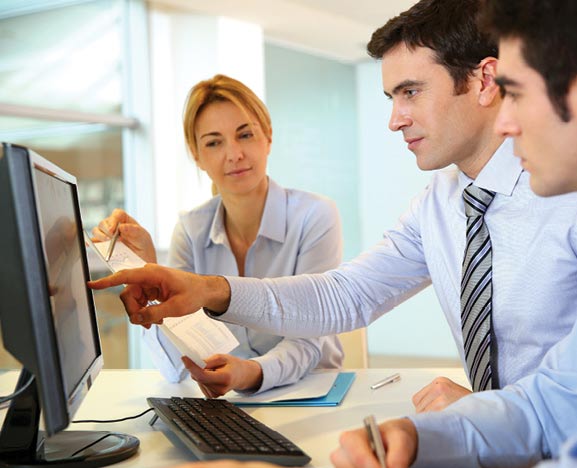 What organization does not have employee conflict from time to time? Key though, is that not all conflict is negative. It can in fact be a sign of a healthy and vibrant organization. The problem is that in many instances conflict is not dealt with positively, and so has significant negative impact on an organization.
The bottom line question for every organization is – how is internal employee conflict being resolved? Is it being resolved effectively, or is it having a negative impact on the organization? Is it exposing the organization to negative internal outcomes such as increased absenteeism and turnover? Is it exposing the organization to charges for bullying and harassment under the Occupational Health and Safety Act or Human Rights Code?
Siblings Groups
Interactive, Educational, Experimental and Fun!
What: A 6-week support group for siblings of children with autism (1.5 hours per week)
Age Group:6-8 years, 9-12 years, 12-17 years
Cost:$280 for one child, $400 for two siblings
Focus Areas:Understanding autism, dealing with feelings & coping strategies, common issues as a sibling, dealing with behaviours
Teaching Methods:Role-plays, facilitated conversation in a controlled environment, exercises, games and activities that are fun and promote group cohesion
To enroll in a Group or for more information on Autism Services, call Katie Bremner (Canfield) at 613-966-4262 or email kcanfield@qxplore.com
The Qxplore Group Employee Assistance Program offers workshops, tailored to the organization, to help employees deal with conflict in a positive, healthy and respectful fashion. To determine if these workshops are right for you, consider the following questions:
Are your employees experiencing negative conflict situations with others?
Are their conflicts leading to loss of productivity, teamwork and overall having a negative impact on employee engagement?
If you have answered yes to these questions, then the Qxplore Group's Conflict Resolution Workshops will have positive value and impact on your organization. The objectives of the workshops are to:
Explain how perceptions and personal paradigms are at the root of most conflict situations
Describe how working with various personality types, including their own, is important to understand when working with others
List and describe three key communication skills to reduce negative conflict with others
Apply the communication skills learned to have more positive interactions with others
The workshop utilizes experiential exercises, videos and group discussion to help participants enhance their skills in reducing negative conflict in their interactions with others. Instead participants learn how to turn these situations into positive opportunities for growth and development. Ultimately attendees will experience more win-win interactions with others after attending these highly engaging workshops.
Mark Stones, M.A. C.H.R.P. is a Management and Human Resource Consultant with over 30 years human resources specialty experience in areas such as dispute resolution and mediation, workplace investigations, change management, leadership, health and safety, and training and development. Mark, on the request of the Employer, provides Conflict Resolution Workshops and his other services through the Employee Assistance Program.
What Kinds of Services are Provided Through the EAP?
Separation Counselling
Counselling for Work Issues
Grief and Bereavement Counselling
Addiction Assessment and Counselling
Chronic Pain Management
Counselling for Seniors' Placement Issues
Referral Co-ordination
Financial Counselling
Individual Solution Focused Therapy
Marriage and Relationship Counselling
Family Therapy
Play Therapy
Counselling for Child and Adolescent Issues
Counselling for Survivors of Sexual Abuse
Trauma Debriefing
Assertiveness Training
Stress Management
Family Life Education
Weight Management Counselling
QUINTE COUNSELLING SERVICES INC.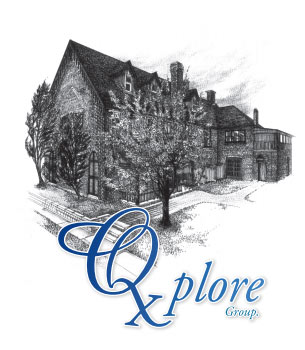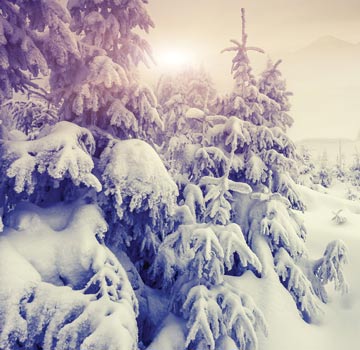 ***PSYCHOEDUCATIONAL ASSESSMENT SERVICES***
Are you a worried parent whose child or adolescent is experiencing difficulty with:
*not achieving at the expected level?
*Mathematics, Reading, Spelling, or Writing skills?
*paying attention and/or concentrating?
*managing emotions and getting along with others?
A Psychoeducational Assessment by Quinte Assessment and Treatment Group Inc. can identify causes of your child's problems and recommend what can help.
Sara Kapler, M.A., C.Psych. Assoc., Brian Kong, Psy.D., C.Psych.,
Eva Mourelatos, M.A., Carl Sordoni, Ph.D., C.Psych.,
Shannon Mossip M.A., C.Psych., Mohammad Nikkhou, Ph.D., C.Psych.
Quinte Counselling Services Inc.
208 John Street
Belleville, Ontario, K8N 3G1
Tel: 613-966-4262
Fax: 613-966-4265
Toll Free: 1-800-527-7793
qcs@qxplore.com www.qxplore.com
QUINTE COUNSELLING SERVICES INC.