Assessing Attention Deficit
Hyperactivity Disorder (ADHD)
Sean Kerry, Ph.D., C.Psych., &
Sara Kapler, M.A., C.Psych. Assoc.
Dependencies, Addictions
and Mood Disorders
Diane Riley, Ph.D., Therapist and Consultant
Overcoming Winter Blues
Anita Chard, M.S.W., R.S.W.
Registered Social Worker
Welcome to the first newsletter of 2011 from your Employee Assistance Program.
We want to wish all of you a very healthy and happy 2011. Often the winter months are described not only as being "cold", but a time of year that is described as "depressing". This newsletter focuses on practical strategies and suggestions for coping with feelings and moods during this time of year. Also included in this issue is an informative article aimed at assisting to identify unhealthy coping or "bad habits and dependencies" and suggestions for reducing harms and changing behaviours.
If you are concerned that a child or adolescent or an adult close to you may be affected by Attention Deficit/ Hyperactivity Disorder I encourage you to read the article provided by Sean Kerry, Ph.D., C.Psych. and Sara Kapler, M.A, C.Psych Assoc.
Virginia Palmer, Editor
Assessing Attention Deficit Hyperactivity Disorder (ADHD)
By Sean Kerry, Ph.D., C.Psych., & Sara Kapler, M.A., C.Psych. Assoc.
---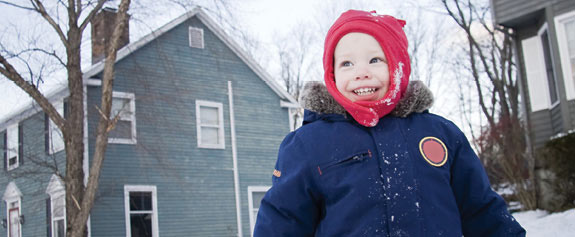 Attention-deficit/Hyperactivity disorder affects people of all ages but is usually diagnosed during childhood or adolescence. Unfortunately, there is no medical or diagnostic laboratory test for ADHD. Thus, it is important that an individual is given a comprehensive assessment of current symptoms, before a diagnosis of ADHD is conferred.
To begin, a thorough medical examination is necessary to identify other conditions that may be responsible for the symptoms of inattention and hyperactivity (i.e. seizure disorders, or thyroid dysfunction). Hearing and vision assessments should be included in the examination.
When a medical causation has been ruled out, a Psychologist or Psychological Associate will conduct a clinical interview. This process involves evaluating present signs and symptoms, collecting information regarding family history, and exploring if ADHD symptoms are pervasive across a variety of environments. Using rating scales, information is collected from a variety of sources (e.g. home, academic, social, and vocational environments). Parents, teachers, and work supervisors or colleagues can be quite helpful in this regard.
Psychological testing is recommended by the American Psychiatric Association (APA) in order to distinguish ADHD from other mental health disorders.
Intelligence and achievement testing is used to explore the possibility of a learning disability that could better explain the difficulties with attention. Visual and motor integration tests should also be administered, as individuals with ADHD may demonstrate coordination difficulties, impaired motor skills, and hand-eye coordination problems.
Additional tests, specific to the measurement of an individual's short-term memory and attention abilities, can help obtain a better sense of a person's attention skills and weaknesses. Tests that measure continuous performance evaluate an individual's ability to sustain focus on a task, and also, their ability to attend to relevant information and ignore or "tune out" nonessential information. Deficits in both "sustained attention" and "selective attention" are notable in individuals with ADHD.
Finally, it is important to examine emotional and personality features when assessing ADHD. In adults, symptoms of ADHD may be manifestations of other mental health disorders, such as depression, an anxiety disorder, bipolar disorder, or obsessive-compulsive disorder. In children, mood or anxiety disorders may be occurring, as well as conduct or oppositional defiant disorders.
When the assessment is completed, the practitioner will then integrate all these pieces of information and, using accepted clinical guidelines, provide feedback as to whether or not the individual meets criteria for ADHD. Regardless of the outcome of the assessment, a qualified health professional will provide treatment recommendations and follow up with all parties involved.
Dr. Sean Kerry is a Registered Psychologist who provides individual therapy for adolescents and adults. Sean also provides a broad range of psychological assessments for adolescents and adults.
Sara Kapler has a Masters Degree and is registered with the Ontario College of Psychologists. She provides individual and family therapy and psychological, psycho educational and psycho vocational assessments.
QUINTE COUNSELLING SERVICES INC.

Tis the season to be depressed; seasonal depression, bad weather and post-Christmas debt have led this to be called the bluest period of the year. Mood disorder can be accompanied by a host of other problems and can be the cause of, or the result of, bad habits and dependencies, often called "addictions".
The term addiction refers to psychological and/or dependency on a drug (such as alcohol or cocaine) or an activity (such as eating, gambling, exercise). What is common to many of these unhealthy dependencies, and the reason they get labeled "addictions" is disruption of the person's life and that of their family and friends. Harms can include physical and mental problems, estrangement from family, loss of work, and financial and legal problems.
Some people have more problems with alcohol and other drugs in the winter months than at other times, and this can be related to Seasonal Affective Disorder (SAD). SAD is a condition where the brain is not receiving sufficient sunlight to trigger the normal wake/sleep cycle. People who are affected by SAD feel depressed and lethargic and frequently crave such things as sugars and seek ways to lift their mood. Other people use alcohol and other drugs to self-medicate a range of problems, from depression through to pain. Since one of the effects of alcohol is to cause depression, especially in the longer term, this becomes a cycle. This can be exacerbated by the fact that many antidepressants can actually increase craving for alcohol; this can be dangerous and frightening to the individual and the family and professional help should be sought.
SAD can also provoke dependencies and bad habits; symptoms include:
Sleep problems: Sleep habits may change, resulting in oversleeping but not feeling refreshed, have an inability to get out of bed or require a nap in the afternoon. People should sleep between 7 and 9 hours per night; children and teens require slightly more sleep, about 9.5-10 hours
Overeating: SAD can cause increased cravings for sugary and/or starchy foods as the body attempts to naturally raise hormones that make us feel better
Depression: SAD can bring feelings of despair, misery, guilt, hopelessness or anxiety. Normal tasks become difficult, a person may cry for no apparent reason or be unable to concentrate.
Family problems: Avoiding company, preferring isolation, irritability and impatience, loss of libido or loss of feeling
Lethargy: SAD may bring feelings of overwhelming fatigue, or of feeling too tired to cope. Everything becomes an effort and motivation appears to be hibernating (which it probably is)
Physical symptoms: Joint pain or stomach problems may increase; resistance to infection may be lowered.
Behavioural problems: Tend to be more common in children and teens
Dependencies can seem overwhelming for the person and the family, but there are many things that can be done to help reduce the harms and to change the behaviours that cause them. Therapies include:
12-step approaches such as Alcoholics Anonymous, an abstinence-based approach
Harm reduction approaches, where the emphasis is on dealing with the consequences of the dependency rather than on abstinence
Cognitive Behavioural Therapy, where negative and maladaptive thoughts and behaviours are replaced with adaptive ones
Behavioural Management, where reinforcement schedules are set up to change the antecedents and consequences of behaviours
Meditation, where mental focusing leads to both psychological and physiological changes
Stress reduction, where stressors are identified and reduced or removed and where coping mechanisms are enhanced
Exercise, where body and brain are stimulated to be more active and to produce chemicals that counter depression and craving
Dietary advice, where allergies and inappropriate eating patterns can be identified.
SAD treatment, involving exposure to full-spectrum light for 20-30 minutes a day
Dr. Riley specializes in therapeutic interventions for alcohol, drug and other dependencies, as well as depression, PTSD, anxiety and bereavement.
COUNSELLORS AVAILABLE THROUGH YOUR EAP
Anita Chard, M.S.W.,R.S.W.

Rev. Dr. Kent Clayton

Treena Cook, M.S.W., R.S.W.

Dr. Greg Kerr, M.Sc.

Eva Mourelatos, M.A.

Ginny Palmer, B.A.

Alice Olson, M.S.W.,R.S.W.

Sara Kapler, M.A., C.Psych. Assoc.

Sean Kerry, Ph.D., C. Psych.

Stacy Gall, Ph.D.

Diana Cooper, M.A.

Diane Riley, Ph.D.

Lucy Marlin, M.A.

Tanya Clemens, M.S.W., R.S.W.

Brenda Hudson, M.S.T., B.S.W., R.S.W.

Jennifer Kay, M.S.W., R.S.W.
QUINTE COUNSELLING SERVICES INC.

Overcoming Winter Blues
By Anita Chard, M.S.W., R.S.W.
---
With holidays behind us, and the next couple months typically bringing grey days, dark evenings, and cold weather, it's not uncommon at this time of year to experience low mood, fatigue, or irritability. Some will even go through Seasonal Affective Disorder (SAD), a health condition of depression that occurs during the fall and winter months. People with SAD may have symptoms including depressed mood, fatigue, anxiety, irritability, difficulty concentrating, decreased interest in socializing, excessive sleeping, and overeating or increased craving for carbohydrates. SAD is not the normal lower energy levels we experience during this season, and support from your health care provider and/or a therapist should be sought. Most of us will have milder winter blues, and there are several ways in which we ourselves can seek to lift these.
Exposure to light can be beneficial in regulating hormones (melatonin) related to sleep-wake cycles, as well as enhancing mood. Adding artificial lighting inside, sitting near sunny windows, and ideally, spending time outside can increase our exposure to light. Exposure to sunlight early in the morning is often recommended. If needed, the option of a light therapy lamp can be discussed with your health care provider.
Exercise is another significant way to overcome winter blues. Exercise can have a valuable impact on mood, by increasing serotonin and endorphin levels. Taking opportunities to be active, either indoors or outside, can increase positive mood as well as energy levels.
Our tendency may be to hibernate when it is colder and darker, but spending time socializing with others is a good way to avoid isolating ourselves. During periods of depression, we may want to be alone and avoid contact with others; however, our isolation further contributes to and deepens our depression. It may take pushing outwards to break this cycle of isolation. Connecting with others can include informal get-togethers, taking a night class or participating in a social hobby, or volunteering.
Keeping a regular sleep schedule and eating healthy foods are part of general self-care that can help to ward off lower energy in winter. A regular sleep schedule entails going to bed and getting up at the same time each day, and avoiding long naps. Limiting alcohol and caffeine can help improve sleep, and limiting these substances can also mitigate their contribution to a sense of anxiety, fatigue, and depression. Looking for healthier alternatives to the winter cravings for simple carbohydrates is also helpful.
Finding something to enjoy about the winter season helps us to feel more positively about this time of year. Many enjoy winter sports, such as skiing, curling, skating, and hockey, or even walking outdoors in conservation areas or natural habitats. Some hobbies are well-suited to winter, like music, astronomy, reading, continuing education, and so on. Learning or participating in something new can bring positive energy and mood, along with offering a positive diversion instead of time alone with depressed thoughts.
Sunlight is our natural source of vitamin D, and with decreased sunlight in winter, vitamin D deficiency may become an issue. More research appears to be needed regarding the impact of vitamin D deficiency, but there is some indication of a possible connection between vitamin D deficiency and depressed mood. Please consult with your health care provider prior to supplementing vitamin D.
Another aspect of "overcoming" winter blues may be to move towards acceptance that there are periods or "winters" in our lives in which we naturally have less energy and lower mood. Our culture values happiness and productivity, and when our experience does not mirror these qualities, we may feel unsettled, as though something is "wrong." Nature is dormant in winter prior to blossoming in new growth in the spring, and we may also go through times of dormancy in which we begin to consider new paths or directions that we wish to pursue in our lives – a time of germination for new growth. We can see our winter blues as an opportunity to reflect on which changes, new directions, and projects we want to pursue in our lives.
If you have implemented these strategies to overcome winter blues, but still have low mood and energy, or if you suspect you may have SAD, you may want to seek support from your health care provider and/or a therapist. Cognitive behavioural therapy, and antidepressants or St. John's Wort may be indicated. Those interested in a text about SAD might consider reading Winter Blues: Everything You Need to Know to Beat Seasonal Affective Disorder, written by Dr. Norman Rosenthal, with a revised version published in 2006.
Adapted from various sources
Anita Chard has a Masters in Social Work and is a Registered Social Worker who provides individual, family and martial therapy to children, adolescents and adults.
Did you know…
→Appointments are scheduled at a time that is convenient for you and usually within two to three days?
→No one at your place of employment will know that you have used your EAP unless you tell them?
→Counselling is provided for a broad range of services, including marital and relationship; parenting; stress; separation/divorce trauma; workplace; and personal issues?
→Counsellors can help you access community resources and support groups?
→A comprehensive description of the services provided through your EAP is available through your EAP brochure
or on our website at www.qxplore.com?
QUINTE COUNSELLING SERVICES INC.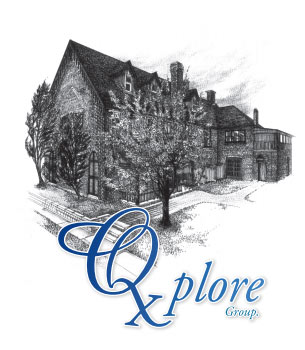 ***PSYCHOEDUCATIONAL ASSESSMENT SERVICES***
Are you a worried parent whose child or adolescent is experiencing difficulty with:
*not achieving at the expected level?
*Mathematics, Reading, Spelling, or Writing skills?
*paying attention and/or concentrating?
*managing emotions and getting along with others?
A Psychoeducational Assessment by Quinte Assessment and Treatment Group Inc. can identify causes of your child's problems and recommend what can help.
Sara Kapler, M.A., C.Psych. Assoc., Brian Kong, Psy.D., C.Psych.,
Eva Mourelatos, M.A., Carl Sordoni, Ph.D., C.Psych.,
Shannon Mossip M.A., C.Psych., Mohammad Nikkhou, Ph.D., C.Psych.
Quinte Counselling Services Inc.
208 John Street
Belleville, Ontario, K8N 3G1
Tel: 613-966-4262
Fax: 613-966-4265
Toll Free: 1-800-527-7793
qcs@qxplore.com www.qxplore.com
QUINTE COUNSELLING SERVICES INC.