Understanding Autism
Anita Ramani, PhD, BCBA-D, C.Psych
Transference: How do I feel about
my therapist?
Michael Bruinix, M.S.W., RSW
Money Stress? We All Get Our Turn!
Sandra Valks, CLU, DTM
WELCOME TO OUR SPRING 2015 NEWSLETTER
Welcome to our spring 2015 newsletter. Demands personally and professionally continue to increase for employees in today's world and assistance through programs such as our Employee Assistance Program (EAP) are increasingly needed.
In this spring issue, we are delighted to introduce two of the new Associates with Quinte Counselling Services Inc. and Quinte Assessment and Treatment Group Inc. Dr. Anita Ramani, Ph.D., BCBA-D, C.Psych. is a Registered Clinical Psychologist and is a Board Certified Analyst-Doctoral who has extensive experience working with children and families in the field of Autism Spectrum Disorder. Dr. Ramani has provided a very informative article "Understanding Autism" for this newsletter. Michael Bruinix, M.S.W., RSW is a Registered Social Worker who provides therapy services through your EAP. For this newsletter Michael has provided an article on the relationship between client and therapist. In addition there is a brief piece by EAP Financial Counsellor Sandra Valks on Money Stress.
Virginia Palmer, Editor
Understanding Autism
Anita Ramani, PhD, BCBA-D, C.Psych
---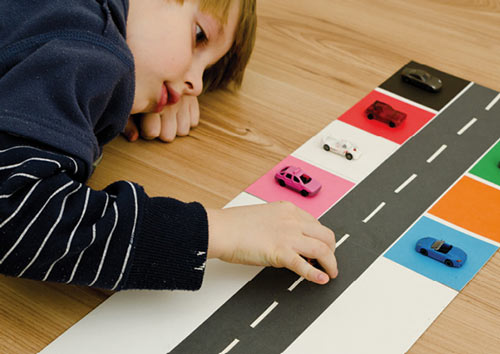 What is Autism Spectrum Disorder?
Many people think of a child with ASD as someone who flaps his hands, is nonverbal and sitting in a corner or wandering around being
completely self-absorbed. Some people think they are very aggressive, self-harming or violent. Autism is a spectrum disorder meaning that there is a wide degree of variation in the way the symptoms presents in a child. Each child is unique and has his or her own set of abilities, symptoms and challenges. There are three major areas of difficulty that characterize children in the spectrum:
Quality of Reciprocal Social interaction – be it communicating to their caregivers or their social world as they grow and develop
Impairments in verbal and nonverbal communication – impaired use of facial expression, gestures, body language, eye-contact
Repetitive, solitary and stereotyped interests or activities- spend time collecting things, doing puzzles, watching things, being fascinated with specific objects or topics etc.
An astonishing number of variations of these behaviours are exhibited by these children depending on their developmental age and cognitive skill levels.
Who can diagnose autism?
A diagnosis of ASD can be made by a family physician, paediatrician, psychiatrist, psychologist and/or psychological associate. Depending on your child's symptoms and their severity, the diagnostic assessment may also include speech, intelligence, social, sensory processing, and motor skills testing. These tests can be helpful not only in diagnosing autism, but also for determining what type of treatment your child needs. Since these symptoms co-exist with other disorders, a comprehensive assessment will help in delineating the primary disorder and the ways to help your child.
Don't accept your doctor's advice if he/she proposes a "wait and see" approach or promises that your child will "catch up". If your
child has normal development and then regresses you should seek help immediately. A developing child's brain is pliable and there is a
window of opportunity for recovery at a young age that diminishes as the child gets older.
QUINTE COUNSELLING SERVICES INC.

Symptoms of Autism
First signs of social difficulties usually appear before the age of two and are identified by parents or nurses. At the later stage teachers are able to identify their difficulties at daycare or schools. Some of the early signs of autism include:
May appear deaf, respond unevenly or not at all to sounds
Difficulty consoling during transitions or changes (tantrums)
Difficulty sleeping / wakes at night
Does not "point and look"
Failure to bond (e.g. child is indifferent to parents' presence)
Self restricted/selected diet
Limited imaginative play
Not interested in playing with other children
Chronic gastrointestinal problems
Repeated infections
No social smile
Does not respond to name
What to do if you are worried
Talk to your paediatrician or ask for a referral to a developmental paediatrician. Schedule an autism screening through your local Child Development Centre or through a psychologist specialized in the field of Autism Spectrum Disorder.
Don't wait for a diagnosis to help your child.
While autism is formally diagnosed before the child is two years of age, there are many things parents can do to pre-empt the social and emotional difficulties. Parents and caregivers can work on actively developing a bond with their child. Creating this bond can be challenging especially if your child is aversive to sensory input.
Caregivers need to be very attentive to the nonverbal cues. Initially, it will appear forced, however once you are consistent and persistent, your child will develop the skills of bonding. Please remember what is natural for most babies has to be taught to your children. Access support groups and guidance of your professional can help with
activities to help nurture your child. Enrich his/her environment and actively manipulate the environment to enhance motivation.
Resources
The Ministry of Children and Youth provides funding for the Autism Intervention Program (AIP). The Autism Intervention Program provides Intensive Behavioural Intervention (IBI) for children and youth who have a diagnosis (from a physician or psychologist) towards the severe end of the autism spectrum. All families of children who meet the eligibility requirements for the program will be offered support services while waiting for IBI to start. This will focus on preparing the child for IBI, promoting skill development, and encouraging integration into small groups. Some of the other programs that are available through the government are: Applied Behaviour Analysis (ABA)-Based Services and Supports, Connections for Students, School Support Program, ASD Summer Camp, March Break
Camp, ASD Respite Services, Potential Programme and Transitions Supports.
You can access more details from the Parent Resource Kit available at the Autism Ontario website or use the links below.
http://www.autismontario.com/Client/ASO/AO.nsf/Kingston/KingstonHome
http://www.children.gov.on.ca/htdocs/English/topics/specialneeds/autism/aprk/ontario-autism-programs/index.aspx
Anita Ramani, PhD, BCBA-D, C.Psych. is a Registered Clinical Psychologist and is a Board Certified Behaviour Analyst – Doctoral who provides diagnostic assessment and psycho-educational assessment and treatment services for children and adolescents. Anita has worked extensively in the field of Autism Spectrum Disorder and is currently the psychologist for Quinte Assessment and Treatment Group, Direct Funding Option Teams of Senior Therapists and Instructor Therapists, funded through Pathways for Children and Youth in South Eastern Ontario.
Did you know…
→Appointments are scheduled at a time that is convenient for you and usually within two to three days?
→No one at your place of employment will know that you have used your EAP unless you tell them?
→Counselling is provided for a broad range of services, including marital and relationship; parenting; stress; separation/divorce trauma; workplace; and personal issues?
→Counsellors can help you access community resources and support groups?
→A comprehensive description of the services provided through your EAP is available through your EAP brochure
or on our website at www.qxplore.com?
What Kinds of Services are Provided Through the EAP?
Separation Counselling
Counselling for Work Issues
Grief and Bereavement Counselling
Addiction Assessment and Counselling
Chronic Pain Management
Counselling for Seniors' Placement Issues
Referral Co-ordination
Financial Counselling
Individual Solution Focused Therapy
Marriage and Relationship Counselling
Family Therapy
Play Therapy
Counselling for Child and Adolescent Issues
Counselling for Survivors of Sexual Abuse
Trauma Debriefing
Assertiveness Training
Stress Management
Family Life Education
Weight Management Counselling
QUINTE COUNSELLING SERVICES INC.

Transference:
How do I feel about my therapist?
Michael Bruinix, M.S.W., RSW
---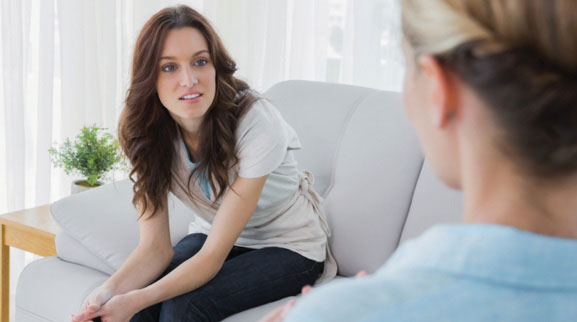 Transference refers to the strong feelings a client has about a significant person in their life which they redirect to the therapist. In some types of therapy, the client-therapist relationship is explored during the session because the negative interpersonal patterns that recur in our daily lives can be safely examined and resolved in therapy. Common transference/interaction patterns are described below:
Needy/Insecure Pattern: The client sees the therapist as a nurturing mother/father and feels dependent. Alternatively, the client sees the therapist as a non-nurturing mother/father and feels hurt and angry.
Need-Denying Pattern: The client denies the need for nurturing or help from the therapist.
Victim Pattern: The client complains to the therapist about all of their life problems with the unconscious motive of trying to get the therapist to take care of them or rescue them. Or the client blames the therapist for their problems.
Compliant Pattern: The client pretends that the therapist is always right, and believes that they only have to follow the therapist's direction in order to feel better.
Controlling/Aggressive Pattern: The client does not allow the therapist to be in a "one-up" position and tries to control the therapy session.
The client may also criticize the therapist's job performance, or may become angry at the therapist over a certain behavior, such as charging for not showing up to a therapy session, even though this was clearly explained at the outset of therapy.
Passive-Aggressive Pattern: The client believes the therapist is pressuring them to perform. Consciously, they want to please the therapist, but undermine the therapy or fail to progress in life. Unconsciously, the client is expressing anger at the therapist and is trying to defeat the therapist who is perceived as trying to control or change them.
Needing to Impress Pattern: The client tries to entertain the therapist with interesting stories, tries to engage the therapist's sexual interest, and/or tries to charm the therapist. The client may have a strong desire for the therapist to appreciate or admire them.
Entitled Pattern: The client expects special favors from the therapist in the forms of extra session time, reduced rates etc. They may expect the therapist to give them exactly what they want and disregard the needs or limits the therapist might have.
These interaction patterns may play a significant role if you are experiencing a lot of interpersonal conflict in many areas of your life. Therapy can be very beneficial to help identify these patterns and take steps to address these issues. Ultimately, therapy is about increasing the quality of your life, and these recurring patterns of interaction can really get in the way of having satisfying and fulfilling relationships with the people you care about.
This article has been written based on information from the Providence Care Personality Disorder Services in Kingston, Ontario where Michael is a Clinical Social Worker.
Michael Bruinix M.S.W. is a Registered Social Worker who provides psychotherapy to individuals and couples through the Employee
Assistance Program. He has facilitated intensive workshops for individuals managing chronic stress as well as for survivors of traumatic events. Michael considers therapy to be a deeply personal, unique process of changing one's attitudes, values, feelings, goals and/or roles in life. He really enjoys helping individuals effectively deal with intense emotions, such as anxiety disorders, depressive disorders, mood disorders and personality disorders. It is also very fulfilling for him to work with couples who are challenged with chronic interpersonal conflict.
Money Stress? We all get our turn!
Sandra Valks, CLU, DTM
---

Life Happens and sometimes the wheels just fall off of our best plans. You don't have to face financial issues alone. Your EAP benefit includes time to work through your money woes with our own in-house financial advisor. Do you need to review your budget? Is Debt getting you down? Do you have questions that need answers? Are you losing sleep worrying about financial problems? Now is the time to call for a confidential consultation before money starts affecting your effectiveness at work, home or play.
Sandra Valks is a Chartered Life Underwriter who has been providing financial services since 1982 and who provides Financial Counselling through the Employee Assistance Program.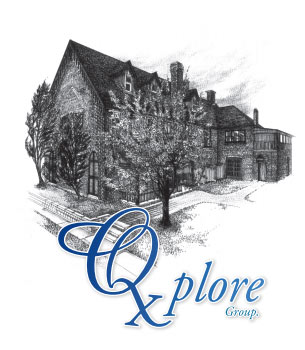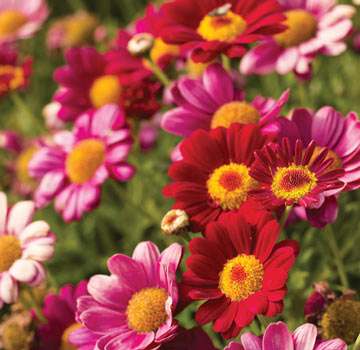 ***PSYCHOEDUCATIONAL ASSESSMENT SERVICES***
Are you a worried parent whose child or adolescent is experiencing difficulty with:
*transitioning to college or university?
*not achieving at the expected level?
*Mathematics, Reading, Spelling, or Writing skills?
*paying attention and/or concentrating?
*managing emotions and getting along with others?
A Psychoeducational Assessment by Quinte Assessment and Treatment Group Inc. can identify causes of your child's problems and recommend what can help.
Donna Boulton, M.Sc., C.Psych.; Shara Highgate., Ph.D., C.Psych.;
Eva Mourelatos, M.A.; Shannon Mossip, M.A., C.Psych.;
***EDUCATIONAL CONSULTATION SERVICES***
An Educational Consultation can help examine the current situation, help to determine if a Psychoeducational Assessment is needed, help to implement the Recommendations from a Psychoeducational Assessment, and assist in educational and/or vocational transitions.
Tina MacCauley-Gray M.A.
Quinte Counselling Services Inc.
208 John Street
Belleville, Ontario, K8N 3G1
Tel: 613-966-4262
Fax: 613-966-4265
Toll Free: 1-800-527-7793
qcs@qxplore.com www.qxplore.com
QUINTE COUNSELLING SERVICES INC.