Post-secondary Education – Still Worth It?
Lorne Thompson, M.Ed., RSW
Mental Health and Addiction Issues
in the Workplace
Bob Kitcher, M.A.
WELCOME TO OUR SPRING 2014 NEWSLETTER
Welcome to our Spring Newsletter. People often refer to spring as a time of renewal. Personal descriptions such as "feeling more energized" and "feeling more optimistic" are heard more frequently. Spring is a time to take stock of our lives and evaluate what works for us and what needs to be addressed and changed.
For this newsletter we have included new articles which we hope will provide you with helpful information and tips in dealing with a few specific areas of your busy and demanding lives. We want to wish all of you a very healthy and happy spring and summer and look forward to continuing to provide you with quality services through your Employee Assistance Program (EAP).
Virginia Palmer, Clinical Coordinator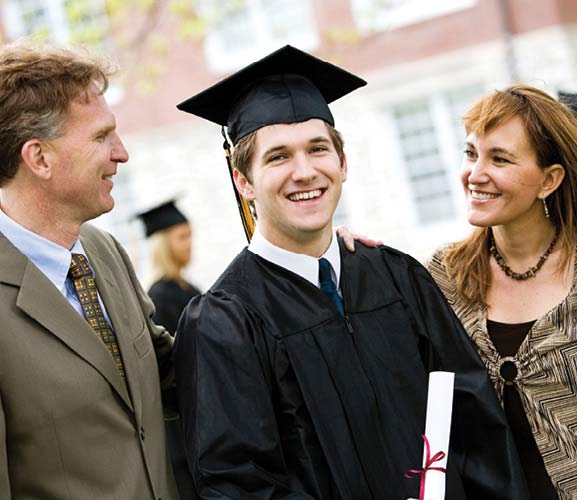 The media seems to be filled with stories questioning the value of post-secondary education. Headlines such as "My degree is getting me nowhere" (Globe and Mail, 2014) and "Fries with that BA? The declining value of a degree" (Wente, 2013) are causing worry for both prospective post-secondary students and their parents. We know that a majority of graduating students incur debt while in college or university and that the average amount owing upon graduation is nearly $25,000 (Coates & Morrison, 2013).
Friesen (2014) quotes Rick Smith of the Broadbent Institute as saying, "Parents across this country are fretting about the economic prospects of their kids. They're worried their kids aren't going to have the same economic opportunities as they did." The Canadian Labour Congress (2014) pegs the youth (ages 15-24) unemployment rate in Canada for 2013 at 13.7% and underemployment for this age group at 27.7%.
The Globe and Mail's Margaret Wente (2013) sees youth underemployment as a "downward cascade." She sees this downward cascade as being caused by university graduates who have accepted lower skilled jobs because they have been unable to obtain employment in their field of study. This downward cascade puts pressure on those who have less education which, in turn puts those at the bottom of the education scale at risk of being forced out of the job market.
The rising cost of post-secondary tuition is also a concern for prospective students and their parents. Ontario has the highest undergraduate university tuition fees in the country at just over $7000 per year. Today in Canada a Bachelor of Arts degree will cost about $60,000 (Wente, 2013). This average cost can vary dramatically. The need or desire to move away from home for post-secondary education usually leads to a dramatic increase in the cost of post-secondary education. For those students who move away from home to attend college or university, tuition is only a portion of the cost. Accommodations will be another major expense with books, food, entertainment, transportation and miscellaneous expenses adding up to approximately $20,000 for an eight month academic year. Summer jobs, part-time employment during the academic year, student loans and bursaries, scholarships and tax deductions may still not be enough without parental financial support as well. University degrees that do not lead to a specific career path can become riskier financial ventures when considering the return on the educational investment.
Another key factor to consider in the cost of post-secondary education is lost income while studying. For instance, if a post-secondary student worked in a minimum wage job during the eight-month academic year instead of attending college or university, she could earn over $14,000. This means that the total cost of a typical university academic year would be closer to $34,000 annually in combined costs and lost income.
QUINTE COUNSELLING SERVICES INC.

So is it worth the costs, lost income and accumulated debt to attend a post-secondary institution? The Martin Prosperity Institute points to average wage returns based on educational attainment as a way to gauge the value of post-secondary education. They note that a high school graduate's mean income is $28,756 while a university graduate with a BA degree can expect to make $17,000 more annually than the high school grad. Berger and Parkin (2011) point out that a university graduate with a bachelor's degree will earn $769,720 more over 40 years than someone with just a high school diploma. They also say that a trades or apprenticeship graduate will earn $204,880 more than a high school graduate over that same period. College graduates can expect to make $220,640 more than a high school grad over that 40 year period. It is clear from these statistics that post-secondary graduates do considerably better financially over the course of their work lives than people who only have a high school diploma.
Statistics Canada's National Household Survey (2011) showed a distinct correlation between education and income. Their data showed that more than two thirds of the top 1% of income earners in Canada has a university degree. The data also shows that highly educated Canadians are more likely to have high incomes with nearly one quarter of Canadians holding a university degree being the top 10% of earners in 2010.
The statistics appear to confirm that postsecondary education is still worth the time, effort and expense for positive long-term financial outcomes. However, a significant number of factors need to be taken into consideration prior to embarking on such a significant investment.
Academic success at university does not come easily. Close to one in four fail in their first semester and one in three students do not complete their degree at all (Coates & Morrison, 2013). It is also clear that the choice of educational program is critical when taking into account employment opportunities upon graduation. Unemployment, underemployment and substantial student debt are significant risks that prospective students take if they choose their program unwisely.
What can prospective post-secondary students and their parents do to make wise decisions? Research is essential. The research should begin with developing a clear understanding of what the prospective post-secondary student's interests and aptitudes point towards. Psycho-educational testing that assesses interests, aptitudes and other key factors should be considered. Prospective post-secondary students should also have a solid understanding of labor market needs and incomes associated with careers that they are interested in pursuing.
Trade training and college programs have generally cheaper tuition and have shorter durations of study than university programs. However, at this time, the potential for greater income over the long-term, depending upon the choice of program, lies with universities. To further complicate the choices for potential post-secondary students, distance education options now exist for a wide range of diplomas, degrees, and training.
Distance education may allow some post-secondary students to balance employment and staying at home with the acquisition of the academic credentials they desire. Weighing the options related to staying home or moving away for college or university should be considered given the significant costs associated with out of town accommodation and related expenses.
With so many issues to consider when selecting a career path it may feel overwhelming to try to sort through all the information and options. Ultimately, the prospective post-secondary student who works her way through the maze of options and opportunities and makes a wise decision can look forward to a rewarding career. Sherry Cooper (2014), the former chief economist for the Bank of Montreal has identified a number of characteristics for a rewarding career. One of those characteristics is having passion for what you do. Cooper says that, "doing what you love to do is key to any successful venture" and "if you follow your dreams, the money will come."
Lorne Thompson, M.Ed., RSW has 35 years' experience in counselling, education and social work in secondary education, community college, child welfare, residential treatment and private practice. Lorne has extensive clinical experience especially with young adults and children. His clinical strengths are in assisting clients deal with anxiety and depression, stress management and building self-confidence as well as child-parent conflict resolution. He employs a strengths-based perspective with a variety of counselling approaches such as cognitive behavioral and solution based therapy.
Did you know…
→Appointments are scheduled at a time that is convenient for you and usually within two to three days?
→No one at your place of employment will know that you have used your EAP unless you tell them?
→Counselling is provided for a broad range of services, including marital and relationship; parenting; stress; separation/divorce trauma; workplace; and personal issues?
→Counsellors can help you access community resources and support groups?
→A comprehensive description of the services provided through your EAP is available through your EAP brochure
or on our website at www.qxplore.com?
What Kinds of Services are Provided Through the EAP?
Separation Counselling
Counselling for Work Issues
Grief and Bereavement Counselling
Addiction Assessment and Counselling
Chronic Pain Management
Counselling for Seniors' Placement Issues
Referral Co-ordination
Financial Counselling
Individual Solution Focused Therapy
Marriage and Relationship Counselling
Family Therapy
Play Therapy
Counselling for Child and Adolescent Issues
Counselling for Survivors of Sexual Abuse
Trauma Debriefing
Assertiveness Training
Stress Management
Family Life Education
Weight Management Counselling
QUINTE COUNSELLING SERVICES INC.

Mental Health and Addiction Issues
in the Workplace
Bob Kitcher, M.A.
---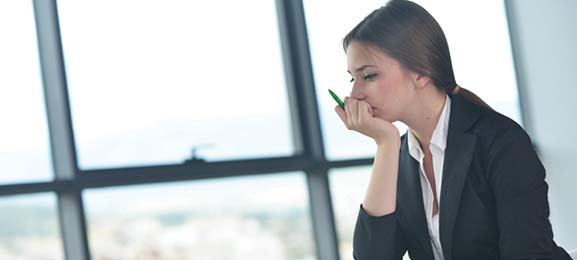 The law says that employers are obliged to accommodate mental health issues in the workplace. And an employee has an obligation to try to get better. But real life is a lot more nuanced than that.
Our attitude towards mental health and life transition issues has changed dramatically over the last twenty years. We now recognize that many people have "troubles" at some point in their life and most overcome or at least adapt to them with a little help. The stigma of seeking assistance has more or less disappeared with the emergence of Employee Assistance Programs which are used on a regular basis by everyday normal people just needing a little help to work out their issues.
That said, from the human side, a person having a mental health issue is in distress and often feels that their life is turned upside down and may never be right again. Serious mental health and addiction issues are a disability as real and as challenging as a physical disability. Importantly, most people know they need help.
From the workplace side, mental health and addiction issues are a very big problem for employers as they affect productivity and workplace morale as well as increasing personnel costs. Employers understand that helping employees address mental health and addiction issues is a "cost of doing business" but good employers also understand that it is the "right way of doing business".
Of course the best way to approach mental health is "prevention and early intervention" by providing a pleasant and healthy workplace, eliminating undue work stresses, and by providing support to employees in times of stress or life changes.
The Employee Assistance Program is a low cost and effective way for an employer to provide counselling and psychotherapy to employees and to provide health and personal education programs to groups of employees when needed. Counselling assistance when problems first emerge is much more likely to help resolve them quickly and to prevent spillover of personal issues into the work environment.
But what if a manager is approached by an employee with a mental health issue? Or what if a manager notices that there is something going on with an employee that isn't obviously due to some normal work issue or stress? What if the manager thinks their staff person might have a major life problem, mental health issue or addiction problem? What if the manager notices a negative change in job performance or problems with co-workers?
In these situations the manager is obligated to ask the employee what is going on with the employee because it is in the best interests of the employee, co-workers and the organization. What happens next depends upon the response of the employee and the specific circumstances.
If the employee acknowledges a mental health problem then the best course is to be supportive of the employee along with a strong suggestion to go to the EAP or family physician, or both. The employee can then get professional assistance at addressing the mental health or addiction issues with psychotherapy and/or medical treatment and medication.
If the situation also involves a serious discipline issue then a monitored referral to the EAP may be warranted (a monitored referral is one where the employee agrees, as part of the discipline procedure, that the EAP will document that sessions have been attended, although of course no other detail about the confidential counselling is shared with the employer).
If the mental health or addiction issue is seriously affecting the ability of the employee to do the job then it may be considered a disability in which case the employer has an obligation to accommodate the employee in some way. This could be time off for treatment, doing a different job, providing time off for appointments or treatments, or providing a modified work schedule.
But if the employer does accommodate the employee then the employee also has an obligation to try to get better, by getting treatment from a physician and/or psychotherapist or psychologist. The employer does not have a right to know the reason for treatment or diagnosis but does have a right to know the prognosis, in order to be able to plan for the workload and the employee's eventual return to work.
The diagnosis of a mental health issue, the definition of a mental health disability and need to accommodate, and making the actual accommodation arrangements can be difficult, time consuming and costly for all parties. It needs to be approached properly and sensitively in order to optimize the chances of the employee returning to regular work both healthy and productive. Unless the employer and employee both have previous experience with these kinds of circumstances it is often best for each to get professional advice to help assess the situation, arrange for treatment, discuss working and accommodation options, and finally put in place the treatment, accommodation and follow up plans.
QUINTE COUNSELLING SERVICES INC.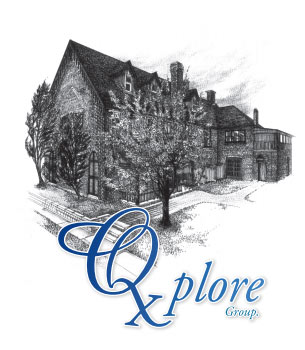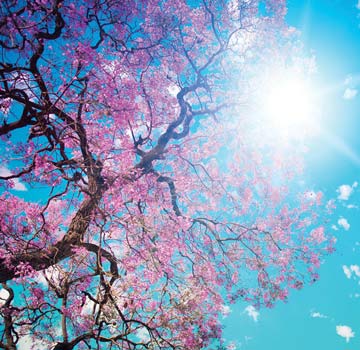 ***PSYCHOEDUCATIONAL ASSESSMENT SERVICES***
Are you a worried parent whose child or adolescent is experiencing difficulty with:
*not achieving at the expected level?
*Mathematics, Reading, Spelling, or Writing skills?
*paying attention and/or concentrating?
*managing emotions and getting along with others?
A Psychoeducational Assessment by Quinte Assessment and Treatment Group Inc. can identify causes of your child's problems and recommend what can help.
Sara Kapler, M.A., C.Psych. Assoc., Brian Kong, Psy.D., C.Psych.,
Eva Mourelatos, M.A., Carl Sordoni, Ph.D., C.Psych.,
Shannon Mossip M.A., C.Psych., Mohammad Nikkhou, Ph.D., C.Psych.
Quinte Counselling Services Inc.
208 John Street
Belleville, Ontario, K8N 3G1
Tel: 613-966-4262
Fax: 613-966-4265
Toll Free: 1-800-527-7793
qcs@qxplore.com www.qxplore.com
QUINTE COUNSELLING SERVICES INC.