Vicarious Trauma: Rarely Addressed
Cathie Shurie, M.S.W, RSW, RSSW
He Said, She Said… The Infinite
Communication Loop
Linda Leonard, D.Min., RMFT
Enhance Your Couple Communication
Skills Workshop
Address the Effects of Trauma and
Vicarious Trauma Workshop
Traditionally, this time of year is when we review our resolutions and set new goals for ourselves. Your Employee Assistance Program is available to both you and your immediate family members to assist in addressing issues and setting personal goals. If you are struggling with communication issues within a relationship we hope that you will find Linda Leonard's article in this newsletter, "He Said, She Said …… The Infinite Communication Loop" useful in addressing and enhancing your couple communication skills. Linda is also offering a communication skills workshop for couples in 2013.
Cathy Shurie's article which focuses on Trauma and its effects in both work and personal lives would be of interest to those of you experiencing some of the identified symptoms. Cathy is also offering a workshop for 2013 which will assist in developing strategies to address the trauma in your lives. As always we look forward to working with your organizations over the next year and assure our commitment to a continuation of quality therapeutic, psychological, and health related services to assist you in achieving your emotional and physical health related goals for 2013.
Virginia Palmer, Editor
Vicarious Trauma: Rarely Addressed
Cathie Shurie, M.S.W, RSW, RSSW
---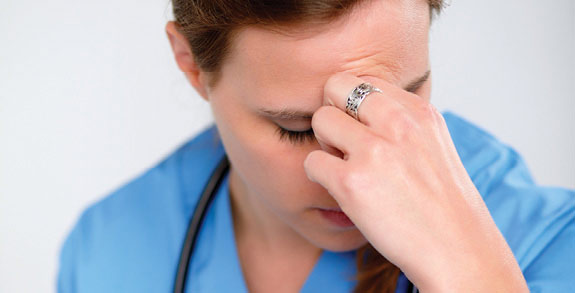 The effects of Trauma and Post Traumatic Stress Disorder (PTSD) are well known but the effects of Vicarious Trauma can be just as debilitating.
Vicarious Trauma is a disorder that affects people in professions and the workplace. All persons working in hospitals, mobile medical services, physician offices, walk-in clinics, schools, crisis centres, day care centres, fire departments, police stations, and counselling centres are only some of the individuals dealing with vicarious trauma on a daily basis. Vicarious Trauma can also be referred to as Secondary Trauma and Compassionate Fatigue.
Regardless of what it is called, it is not a matter of IF Vicarious Trauma will occur, but rather WHEN it will occur. Working with traumatized people changes the individual forever. These are serious statements to make, however, Vicarious Trauma can clearly and effectively be dealt with.
Vicarious Trauma is defined as the transformation of a person's inner self as a result of empathic engagement with traumatized people. It is the personal human cost, the natural consequence resulting from knowledge about a traumatizing event experienced by another person.
Constructivist Self-Development Theory follows that the exact same reality is not always shared by all individuals. Sounds odd? Put another way, we construct our own reality based on our experiences. Therefore, when we repeatedly experience exposure to traumatic material, it can change our perception of reality.
Think of how many times, you and another person have looked at the same situation in two completely different ways. A story about a woman who worked with sexually abused children will demonstrate the theory in relation to trauma. A male and female couple were sitting on a bench in a park enjoying the summer day. On the play equipment were children having fun. An older gentleman approached the play equipment and started to help the children make a safe landing at the bottom of the slide. The male partner in the couple noted to his wife how nice it was for the man to help the children stay safe. His wife responded, "I was thinking he could be a pedophile". Her interpretation or reality of the event was shaped by her contact with victims of sexual abuse on the job on a daily basis.
One of the most difficult tasks is to recognize if you are suffering from Vicarious Trauma stress. People react differently to adversity. Also, what one person finds helpful may not be helpful to another. People exposed to trauma on the job with less experience usually report greater disruptions. In addition, unresolved personal trauma can trigger or retrigger our own traumatic experiences.
QUINTE COUNSELLING SERVICES INC.

Vicarious Trauma: Rarely Addressed
Continued
---
PTSD occurs in a very small proportion of people who work with traumatized individuals. There is a tendency to equate PTSD with Vicarious Trauma which is inaccurate. In addition, experiencing Vicarious Trauma does not mean you are mentally ill, lack intelligence, have to feel shame or think it is your fault. It is an occupational hazard employees need help to cope with.
There Are Many Signs of Vicarious Trauma. Here Are Some Examples:
Feeling exhausted, appetite loss or increase, head, back, or stomach aches
Wanting to avoid work, changes in work ethic or habits
Disturbed sleep
Mood swings, self-isolation, feeling empty, anger, sadness, anxiety
Changes in self-identity and spirituality
Repetitive thoughts or images of trauma
Feeling fearful or overly concerned for the safety of own family members
Increased suspiciousness or mistrust
Substance abuse
Diminished interest to participate or enjoy significant activities
There Are Many Strategies To Cope With Vicarious Trauma.
There are professional and personal strategies which include physical, psychological, emotional, behavioural, cognitive, and spiritual. Each person's plan should be specifically tailored to the individual for it to be effective and reflective of the person's uniqueness.
Cathy Shurie, M.S.W., RSW, RSSW, is a clinical therapist through your Employee Assistance Program and privately with over thirty years of experience who practices cognitive behavioural, solution focused, dialectical, and trauma therapies with couples, children, adolescents, and adults with a wide variety of concerns.
What Kinds of Services are Provided Through the EAP?
Separation Counselling
Counselling for Work Issues
Grief and Bereavement Counselling
Addiction Assessment and Counselling
Chronic Pain Management
Counselling for Seniors' Placement Issues
Referral Co-ordination
Financial Counselling
Individual Solution Focused Therapy
Marriage and Relationship Counselling
Family Therapy
Play Therapy
Counselling for Child and Adolescent Issues
Counselling for Survivors of Sexual Abuse
Trauma Debriefing
Assertiveness Training
Stress Management
Family Life Education
Weight Management Counselling
WORKSHOP
Enhance Your Couple
Communication Skills
---
Are you constantly ending up in fights?
Do you find yourself arguing about different priorities?
Is your relationship struggling from poor communication?
COUPLE COMMUNICATION WORKSHOP
Build a stronger and happier relationship
Learn active listening and anger management strategies
Reduce the stress in your relationship before it is too late
Call Quinte Counselling Services to reserve

your spot today: 613-966-4262
Limit 5 couples per Workshop. 4 Sessions, 2 hours each. 3 EAP Sessions per person.
Facilitator: Linda Leonard, M.Div., D.Min., Registered Marriage and Family Therapist
WORKSHOP
Address the Effects of Trauma
and Vicarious Trauma
---
Have you suffered Trauma or the effects of Vicarious Trauma?
Do you think that you might be suffering from Post Traumatic Stress Disorder?
Do you have physical symptoms or negative thoughts and
feelings related to the past?
Are you avoiding your work or family responsibilities?
TRAUMA WORKSHOP
VICARIOUS TRAUMA WORKSHOP
Learn about Trauma and Vicarious Trauma and how it affects
you, your family and workplace
Learn how to identify and address the symptoms and effects of Trauma
Build an Individualized Plan with Strategies to address the Trauma in your life
Call Quinte Counselling Services to reserve

your spot today: 613-966-4262
Limit 5 couples per Workshop. 4 Sessions, 2 hours each. 3 EAP Sessions per person.
Facilitator: Linda Leonard, M.Div., D.Min., Registered Marriage and Family Therapist
Did you know…
→Appointments are scheduled at a time that is convenient for you and usually within two to three days?
→No one at your place of employment will know that you have used your EAP unless you tell them?
→Counselling is provided for a broad range of services, including marital and relationship; parenting; stress; separation/divorce trauma; workplace; and personal issues?
→Counsellors can help you access community resources and support groups?
→A comprehensive description of the services provided through your EAP is available through your EAP brochure
or on our website at www.qxplore.com?
QUINTE COUNSELLING SERVICES INC.

He Said, She Said… The Infinite Communication Loop
Linda Leonard, D.Min., RMFT
---
Bill came in from working his shift tired and worn out when Jane asked him to bathe Johnny. She had been up all night with Johnny who was sick with fever and when she asked Bill for help he snapped back and walked out. She dropped into the chair at the kitchen table, tears running down her face and feeling sad and alone. Jane asked herself, "How could this happen again? She had made a vow that very morning that she wouldn't lose her temper with Bill, that she would not let him push her buttons. All she had asked him to do was give Johnny a bath. Why could he not do this one little thing to help her out? Why did she always have to be the responsible one?
Bill on the other hand had just worked a twelve hour shift and came home late feeling exhausted. He felt that his boss was always at him lately for every little thing and feared losing his job if this kept up. Money at home was already tight and he felt that he was making just enough to pay the mortgage and feed the family. So when Jane asked him to bathe Jonny he was already on edge. Why does she always nag me? Wasn't he doing enough? Her nagging just made him feel more useless. So in his anger he left without saying a word, frustrated and banging the door behind him.
WHAT IS AN INFINITE LOOP?
An infinite loop is a computer programming term that is defined by Wikipedia as "an endless loop or unproductive loop that is a sequence of instructions in a computer program which loops endlessly unresponsive and… is one possible cause of a computer freezing". The freezing occurs either due to the loop having no terminating condition or having one that can never be met that causes the loop to start over and repeat itself. Having this understanding of infinite loops can help us understand how communication can also get stuck in a loop causing a couple to get trapped in a repetitive interactional pattern. And just as a program can become unresponsive to the infinite loop a couple can become unresponsive using distancing behaviours such as anger or withdrawing.
WHY DOES THE COMMUNICATION LOOP KEEP HAPPENING?
Most relationships fail as a result of a couple's inability to communicate and get stuck in a loop. Jane and Bill's story is not uncommon. Communication is complex even at the best of times. Bill and Jane developed an infinite loop or interactional pattern that kept repeating without even knowing why. Helping them understand why they were stuck in this loop was the first step in developing a healthier style of communication.
There are a number of reasons as to why communication loops keep happening, one of the many reasons is that all communication is processed through filters. Filters can be either healthy or unhealthy learned behaviours
depending on the context of our upbringing or shaping. Communication filters have a variety of sources such as learned communication patterns, (how our family communicated growing up), our life experiences, our personalities, our culture, our gender, and our attitudes which in turn affect our thoughts, feelings and behaviours. For example when Jane asked, "Can you bathe Johnny?" this triggered the start of the loop which she processed through her filters. Therefore the intent of Jane's message was distorted by the filters, leaving Bill with an impact that Jane may have not intended. Once Bill received Jane's message that was processed through his filters, Bill sent back the message through his set of filters leaving the message distorted again. This loop can then carry on continuously, stopping and starting with different triggering events. This whole interface dynamic can cause a number of relational issues and deep underlying problems.
FILTERS can consist of learned communication patterns, (how our family communicated growing up), our life experiences, our personalities, our culture, our gender, and our attitudes which in turn affect our thoughts, feelings and behaviours.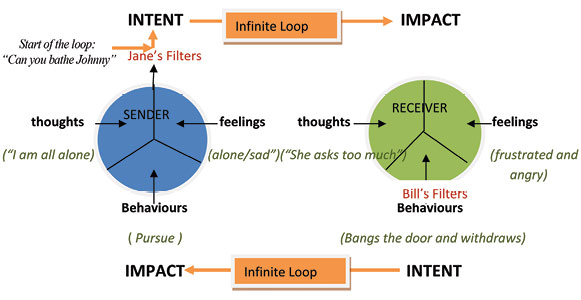 IS THERE HOPE?
Relational problems can be identified and dealt with through working with a therapist. Bill and Jane began relearning a healthier communication system in couples counselling. They contacted a counsellor after their last blow up and as a result they are currently working through unpacking the infinite loop and the painful emotional dynamics that it encompasses. Jane thought that she was all alone in the relationship (thinking) which left her feeling alone and sad (feeling). This caused her to pursue Bill (behaviour). When Jane asked for help, Bill thought that she was asking too much of him (thinking) and left him feeling frustrated and angry (feeling) which led him to slamming the door and withdrawing (behaviour).
Active listening and anger management are effective counselling tools that can help a couple to better understand the message, what their filters are and why they are thinking, behaving and feeling the way they do. Bill and Jane learned active listening in couple counselling and as a result they have a much healthier system of communication. If you are finding that you are stuck in an infinite loop or have unhealthy communication interactional patterns in your relationship you can get help by contacting a therapist.
Linda Leonard, M.Div.,D.Min., is a Registered Marriage & Family Therapist with the Ontario and American Association for Marriage and Family Therapy and works in the areas of Individual, Family Systems, Communication, Conflict Resolution, Intimacy, Personality Differences and Infidelity.
QUINTE COUNSELLING SERVICES INC.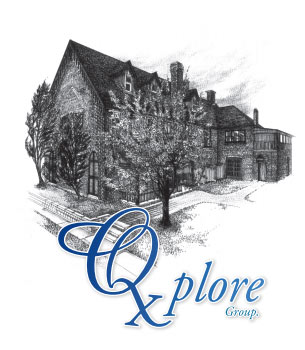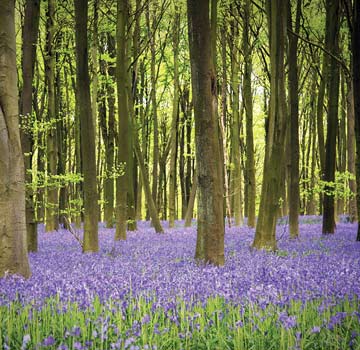 ***PSYCHOEDUCATIONAL ASSESSMENT SERVICES***
Are you a worried parent whose child or adolescent is experiencing difficulty with:
*not achieving at the expected level?
*Mathematics, Reading, Spelling, or Writing skills?
*paying attention and/or concentrating?
*managing emotions and getting along with others?
A Psychoeducational Assessment by Quinte Assessment and Treatment Group Inc. can identify causes of your child's problems and recommend what can help.
Sara Kapler, M.A., C.Psych. Assoc., Brian Kong, Psy.D., C.Psych.,
Eva Mourelatos, M.A., Carl Sordoni, Ph.D., C.Psych.,
Shannon Mossip M.A., C.Psych., Mohammad Nikkhou, Ph.D., C.Psych.
Quinte Counselling Services Inc.
208 John Street
Belleville, Ontario, K8N 3G1
Tel: 613-966-4262
Fax: 613-966-4265
Toll Free: 1-800-527-7793
qcs@qxplore.com www.qxplore.com
QUINTE COUNSELLING SERVICES INC.

Website by:
Capital City Web Solutions
Serving clients in Central and Eastern Ontario with a focus on Napanee, Belleville, Trenton, Quinte West, Prince Edward County, Hastings County, Lennox and Addington County and Northumberland County.