Goal Setting
Sara Kapler, M.A., C.Psych. Associate
Creating Quality Family Time
Anita Chard, M.S.W., R.S.W.
Back Pain and Referred Pain
Greg Kerr, M.Sc., D.C.
Time for Change: Spring, Mood
and Stress
Diane Riley, PhD, Therapist and Consultant
Welcome to our spring newsletter. This is a time of year people often refer to as a time of renewal. The arrival of spring inspires us to evaluate and review what is working, and what is not for us in the many areas of our lives. The articles in our spring newsletter focus on positive strategies on how to improve your quality of life. Dr. Diane Riley's article provides detailed information on understanding and coping with moods and stress during this season, while Anita Chard M.S.W., R.S.W., and Sara Kapler M.A., C.Psych. Associate, Supervised Practice, provide practical strategies for creating quality family time and setting priorities and goals during this season of renewal.
Virginia Palmer, Editor
Sara Kapler, M.A., C.Psych. Associate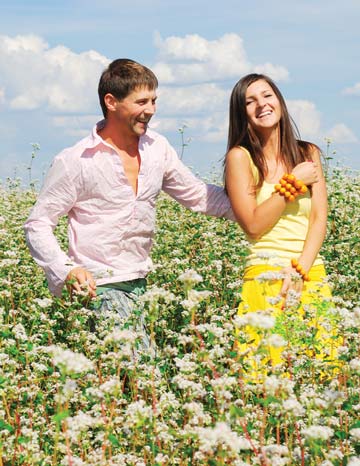 Spring is a great time of year to take stock of our lives. With more sunshine and warmer weather we often have more energy and we are ready to tackle some outstanding goals or formulate new ones. Goal setting is not an inborn skill, but rather one that requires practice and development in order to maximize our chance of succeeding.
Sometimes the process of setting goals can be an emotional one. You may experience depression, hopelessness, or become overwhelmed by the thought of trying to set goals. Trained counselors and psychotherapists can help you work through these feelings and proceed with your goal setting process. They can assist you with developing goals that you like and want, and which are realistic for you.
If you find that you have not accomplished some of your goals, refrain from criticizing yourself or viewing yourself as a failure. Acknowledge that you have not achieved your goal, and decide whether or not you want to set the goal again for yourself, or whether you want to let it go. Goal setting can be a flexible process; setting goals does not mean that you are stuck with them forever.
Creating Quality Family time
Anita Chard, M.S.W., R.S.W.
Creating quality family time can nurture family relationships and be a factor that helps a family to feel united, happy, and balanced. Despite the challenge of balancing your family's work, school, and community activities, with some planning and reconsideration of priorities, families can increase their sense of connection and build memories for the future.
Make family connections a priority. Demonstrate through your actions the value of spending time together for its own sake. Have opportunities for open, unhurried interactions, and enjoy your family's company.
Establish a family night. Have a designated night each week to enjoy time together, whether it's playing games, going for a walk or bike ride, making pizza, or watching a movie.
Plan family activities together. Allow everyone to have input in brainstorming suggestions for things to do together, and collaborate in planning family time to increase everyone's involvement.
Develop family rituals and traditions. These could include anything from birthday and holiday celebrations, to special projects, to daily routines.
Reconnect at meal times. Let each family member have time to talk about his or her day, and keep conversation enjoyable and attentive. Concerns can be discussed at another time.
Avoid over-scheduling extracurricular activities. Parents with good intentions may want to provide a variety of experiences for their children, with the risk of overextending the family. Take into consideration whether the activity genuinely matches your child's interests, its level of competitiveness, and the time commitments. Remember that unstructured free time can be more beneficial for children's development than a full schedule of organized activities.

Be intentional about the use of technology in your family. Computers and Internet, cell phones, video game systems, and television can all impact family interactions. Implement age-appropriate guidelines for the use of technology, and consider having "tech-free zones," such as meal times and bedrooms.
Share family responsibilities. Having clear, predictable expectations for everyone's contribution to household chores can lead to a shared sense of ownership in the family's functioning, teach life skills, and create more time to spend together.
Keep family first! Maintain your focus on ensuring positive time and connections in your family. Accomplishing this attitude is the foundation of quality family time.
Did you know…
→Appointments are scheduled at a time that is convenient for you and usually within two to three days?
→No one at your place of employment will know that you have used your EAP unless you tell them?
→Counselling is provided for a broad range of services, including marital and relationship; parenting; stress; separation/divorce trauma; workplace; and personal issues?
→Counsellors can help you access community resources and support groups?
→A comprehensive description of the services provided through your EAP is available through your EAP brochure
or on our website at www.qxplore.com?
COUNSELLORS AVAILABLE THROUGH YOUR EAP:
Anita Chard, M.S.W.,R.S.W.

Rev. Dr. Kent Clayton

Treena Cook, M.S.W.,R.S.W.

Dr. Greg Kerr, M.Sc.

Eva Mourelatos, M.A.

Ginny Palmer, B.A.

Alice Olson, M.S.W.,R.S.W.

Sara Kapler, M.A., C.Psych. Assoc.

Sean Kerry, Ph.D., C. Psych.

Stacy Gall, Ph.D.

Diana Cooper, M.A.

Diane Riley, Ph.D.

Lucy Marlin, M.A.
Time for Change: Spring, Mood and Stress
Diane Riley, PhD, Therapist and Consultant
The Symbolism of the Season
Spring is traditionally a time for awakenings and new beginnings. Many of our festivals, pagan and religious, celebrate this, whether it be in the form of rebirth, new growth or resurfacing. Numerous ancient cultures described this change in stories of people stolen away into the underworld for the winter, to be released in the spring. For many people, this has resulted in a celebration based around a rather bizarre combination of Easter bunnies, eggs, chocolate, lambs, release from imprisonment, and resurrection.
Psychological and biologically it is a good time to plan changes, and to begin to make them. This is in part because of the symbolism of the Spring, but it is also because mentally and physically many changes are already starting to take place that can help to ensure that any plan can be more effective. This can mean coming out of the winter blues, starting a new outside exercise program that ensures you get more Vitamin D, and putting in place some routines that lead to better mental and physical health. This may include therapy to assist in dealing with depression that doesn't lift with the change in seasons or with stress that is the result of an unhealthy work-life balance.
Biorhythms and Mood
One of the main reasons that we notice changes in mood and energy at this time of year is to do with changes in light level. Our bodies go through regular daily cycles that are mainly controlled by the hormones cortisol and melatonin.
Cortisol and Melatonin Cycles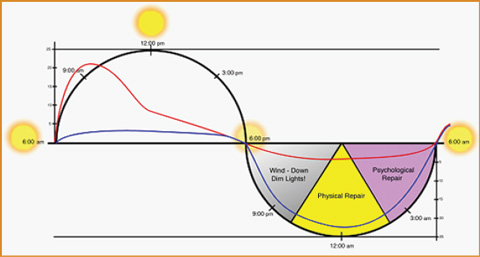 Cortisol (red line) is the main stress hormone, secreted by the adrenal glands, controlled by corticotrophic hormone which is released in the brain. Melatonin (blue line) is a hormone released by the pineal gland, particularly in darkness, and controls the sleep/wake cycle. At times, one or both of these may need to be regulated or supported, most notably in times of disruption to the biological clock such as with jet lag and shift work and in periods of prolonged stress (where "burn out" may occur).
As the diagram above shows, both cortisol and melatonin cycles are sensitive to changes in light. Seasonal Affective Disorder (SAD) is a condition where the brain is not receiving sufficient sunlight to trigger the normal wake/sleep cycle. Hence the seasonal depression we feel as the days grow shorter or if we work indoors for long periods. As the days grow longer, most people lift out of their depression if it is related to light. Some people are so sensitive to light changes that their mood will become abnormally elevated.
If you have the symptoms of depression but your mood is not related to the change in seasons or to a low-daylight environment, then it is likely that you are suffering from depression. Similarly, if your mood swings into overly excited, manic phases that you cannot control and in which your behaviour become erratic, it is likely that you are suffering from bipolar disorder. In either case, you should see your GP and/or a therapist to begin the process of dealing with mood disorder. Almost all cases of mood disorder can be treated with a combination of pharmacological,behavioural and psychological interventions.
Therapies Include:
Cognitive Behavioural Therapy
Behavioural Management
Art therapy
Meditation
Stress reduction
Exercise
Antidepressants and mood stabilizers such as SSRIs
If you are working shifts, or are in a low-daylight environment much of the time, you may want to consult your GP or a therapist about how best to adjust you day-night cycles. Shift work can be very disruptive psychologically and physically, especially over the long term.
If alcohol or other drug use is an issue, 12-step approaches such as Alcoholics Anonymous, an abstinence-based approach, works for some people. Harm reduction therapy, where the amount of drug and related harms are reduced, may be more suitable for others.
Therapy for depression may also include treatment of underlying problems such as those related to childhood abuse, anxiety or grieving. Changing thoughts and behaviours is done in steps, with each step being part of the healing process.
Dr Riley specializes in therapeutic interventions for alcohol, drug and other dependencies, as well as depression, PTSD, anxiety and bereavement. Interventions include cognitive behavioural approaches and art and garden therapy.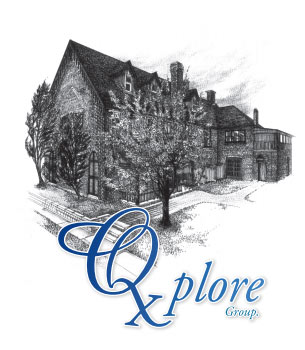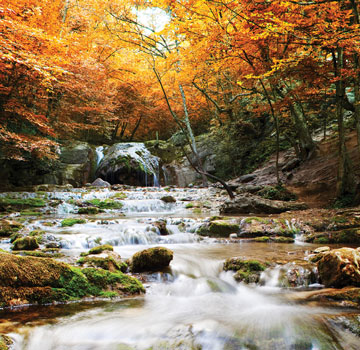 ***PSYCHOEDUCATIONAL ASSESSMENT SERVICES***
Are you a worried parent whose child or adolescent is experiencing difficulty with:
*not achieving at the expected level?
*Mathematics, Reading, Spelling, or Writing skills?
*paying attention and/or concentrating?
*managing emotions and getting along with others?
A Psychoeducational Assessment by Quinte Assessment and Treatment Group Inc. can identify causes of your child's problems and recommend what can help.
Sara Kapler, M.A., C.Psych. Assoc., Brian Kong, Psy.D., C.Psych.,
Eva Mourelatos, M.A., Carl Sordoni, Ph.D., C.Psych.,
Shannon Mossip M.A., C.Psych., Mohammad Nikkhou, Ph.D., C.Psych.
Quinte Counselling Services Inc.
208 John Street
Belleville, Ontario, K8N 3G1
Tel: 613-966-4262
Fax: 613-966-4265
Toll Free: 1-800-527-7793
qcs@qxplore.com www.qxplore.com
QUINTE COUNSELLING SERVICES INC.

Website by:
Capital City Web Solutions
Serving clients in Central and Eastern Ontario with a focus on Napanee, Belleville, Trenton, Quinte West, Prince Edward County, Hastings County, Lennox and Addington County and Northumberland County.