Addiction
Diane Riley, Ph.D.
Building Self-Esteem through
recognition of our Strengths, Skills and Abilities
Shawn Doyle, RSSW
Coaching to Improve
Leadership Development
Diana Cooper, M.A
Welcome to our Spring newsletter. People often refer to Spring as a time of renewals. Personal descriptions such as "feeling more energized" and "feeling more optimistic" are heard more frequently. The articles in our Spring newsletter focus on positive strategies on how to improve your quality of life. Diana Cooper's article on leadership development focuses on awareness, choice, and achieving the goals that matter most. Dr. Riley's article emphasizes that it's never too late to try to break addiction's control over your life or to help someone you love to do so. And Shawn Doyle's article introduces a new personal and professional growth program available through the EAP. We hope these new articles will prove to be interesting, motivating, and helpful.
Virginia Palmer, Editor
Addiction
Diane Riley, Ph. D.
Addiction comes in many forms and is not just about alcohol and other drugs. People can become psychologically and/or physiologically dependent on gambling, food, on television, on computer games, on running and much more-the list is endless. What is common to many of these dependencies is disruption of the person's life and that of their family and friends. Harms include physical and mental damage, emotional disorders including irritability and anger, loss of work and legal problems.
One common form of addiction or dependence is to alcohol and/or other drugs. This can be the result of childhood trauma, depression, or stress, or just simply due to unhealthy coping habits. Some people have more problems with alcohol and other drugs in the winter months and this can be related to Seasonal Affective Disorder (SAD). SAD is a condition where the brain is not receiving sufficient sunlight to trigger the normal wake/sleep cycle.
People who are affected by SAD feel depressed and lethargic and frequently crave such things as sugars and seek ways to lift their mood. Other people use alcohol and other drugs to self-medicate a range of problems, from depression through to pain. Since one of the effects of alcohol is to cause depression, especially in the longer term, this becomes a self-reinforcing cycle.
If medications such as antidepressants or pain killers are already being used, use of alcohol and other psychoactive substances can result in serious and potentially dangerous side-effects. Many people are unaware of the fact that many antidepressants can actually increase craving for alcohol. The interactions between alcohol and antidepressants can be dangerous and frightening to the individual and the family.
Dependencies can seem overwhelming for the person and the family, but there are many things that can be done to help reduce the harms and to change the behaviours that cause them. In some cases, such as where there are serious medical problems caused by substance misuse, abstinence from the substance is necessary. Abstinence is not desirable or possible for everyone however, and in these cases there are a number of therapeutic interventions that can greatly reduce physical and psychological damage.
Therapies include:
12-step approaches such as Alcoholics Anonymous, an abstinence-based approach
Cognitive Behavioural Therapy
Behavioural Management
Meditation
Stress reduction
Exercise
SAD treatment
Therapy may also include treatment of underlying problems such as those related to childhood abuse, anxiety or grieving. Changing thoughts and behaviours is done in steps, with each step being part of the healing process. It's never too late to try to break addictions control over your life or to help someone you love to do so.
Dr. Riley specializes in therapeutic interventions for alcohol, drug and other dependencies, as well as depression, PTSD, anxiety and bereavement.
Building self-esteem through recognition of our strengths, skills And Abilities
Shawn Doyle, RSSW
PLAR (Prior Learning Assessment & Recognition) is a positive process that helps us honour who we are. In an adult learning friendly, non- judgmental environment we are encouraged to reflect on our life experience and how through this experience we have gathered valuable skills and talents.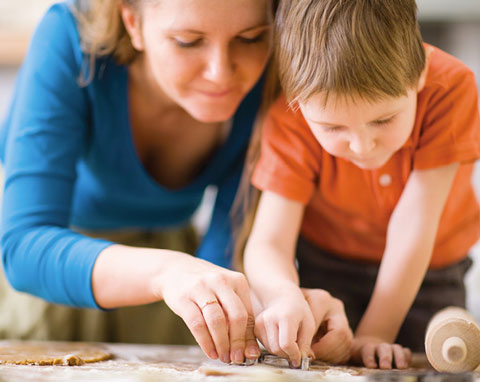 Most people who engage in developing personal PLAR portfolios are surprised to learn that experiential learning or informal learning that has occurred through living their lives has actually been an education.
The skills we acquire from life learning both informal and formal are valuable and can be transferred and used for personal growth, employment and education enhancement.
Creating a PLAR Portfolio helps individuals recognize and appreciate their value and skills acquired through being a Mother/Father, Daughter/Son, Wife/Husband/ Partner, Sister/Brother, Volunteer or Employee. Many people say, " I just do what I do. I have never looked at what I do in my life as having specific value. Things are expected of me and I just do it. It is empowering to learn that I have skills….so many skills."
Informal learning such as work related courses/ in-service presentations; hobbies, volunteer work and travel are all settings that provide informal education. Recognizing and documenting skills and abilities accumulated over a lifetime can smooth the path to achieving our goals and reaching our potential.
Shawn is available to provide PLAR personal and professional growth programs through your Employee Assistance Program.
***PSYCHOEDUCATIONAL ASSESSMENT SERVICES***
Are you a worried parent whose child or adolescent is experiencing difficulty with:
*not achieving at the expected level?
*Mathematics, Reading, Spelling, or Writing skills?
*paying attention and/or concentrating?
*managing emotions and getting along with others?
A Psychoeducational Assessment by Quinte Assessment and Treatment Group Inc. can identify causes of your child's problems and recommend what can help.
Dr. Lih-Yea Guo, Ph.D., C.Psych., Dr. Carl Sordoni, Ph.D., C.Psych.,
Eva Mourelatos, M.A., Sean Kerry, Ph.D.
Sara Kalper, M.A., C.Psych. Assoc.
Leadership Development:
Diana Cooper, M.A
Uncertainty and mystery are energies of life. Don't let them scare you
unduly, for they keep boredom at bay and spark creativity.
-R.I. Fitzhenry
Lately it seems that the world has been turned upside down. Every day, the news reports some new catastrophe: faltering stock market, businesses going under, job lay-offs and soldiers dying in a war we can't fully understand. But we are also seeing the rise of a new and compelling leadership to the south, communities coming together to act locally, creative usage of new technologies and more knowledge then any era before. How do we make sense of the rapid changes in our world and in our workplaces? Leadership development is a framework we use to understand and capture the opportunities of uncertainty both organizational and personally.
We are not in a position in which we have nothing to work with. We already have capacities, talents, direction, missions and callings.
-Abraham Maslow
Using change as a positive force within an organization, management teams work together to build a shared understanding of their workplace and business environment. This cultivates healthy relationships focussing on effective communication, diversity of perspective and experience and innovation. This is accomplished through any number of assessments and analysis, such as cultural mapping and performance balance and through facilitated conversations and discussions.
Specific skill training is a vital piece in the leadership development process. An effective program will demonstrate and allow participants to engage in skills such as strategic and critical thinking, decision making, effective listening, giving and receiving feedback and team building, all within the context of real time business application.
Leadership is not necessarily a position of power rather it can be described as a way of being and is typified by action.
A leadership development program offers management the opportunity to cultivate leader behaviour throughout their organization, to engage employees at a much more profound level and ensure a solid retention and succession plan.
Man's mind stretched to a new idea never goes back to its original dimensions.
-Oliver Wendell Holmes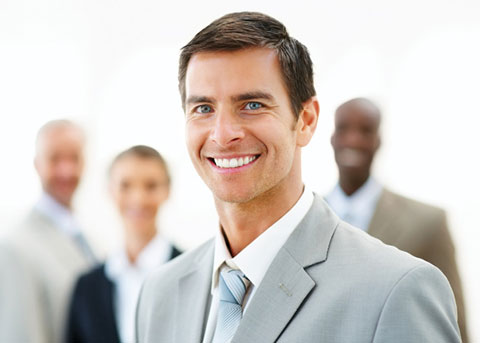 Executive coaching is leadership development at the personal level. Using similar principles, one-on-one coaching provides assessments, inventories and in depth conversation to craft personal strategies and solutions. The focus is on awareness, choice and achieving the goals that matter most.
Diana Cooper has a BA in psychology (published research in applied cognitive theory) and a Master's degree in Leadership and Training. She has worked in many industries including family and entrepreneurial businesses, national retailers, not for profit and the oil and gas industries. Diana has researched and designed numerous training and workplace learning programs and has a particular interest in strategic thinking and organizational development. Diana provides personal coaching through your EAP.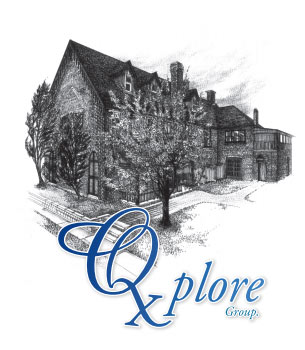 WELCOME TO:
DIANE M. Riley, Ph.D
TREATMENT AREAS
alcohol and other drug problems
addictive behaviour patterns such as gambling, video game use
anxiety and depression(including Seasonal Affective Disorder)
grief
stress management and coping skills
trauma
Post Traumatic Stress Disorder

ASSERTION GROUP FOR WOMEN
6 Weekly sessions starting in October 2009.
Learn about assertion and assertion behaviours.
Practice using those behaviours in social situations
Group Leader: Eva Mourelatos M.A.
Contact QCS at 613-966-4262 for more information
COUNSELLORS AVAILABLE THROUGH YOUR EAP:
Anita Chard, M.S.W.,R.S.W.

Rev. Dr. Kent Clayton

Treena Cook, M.S.W.,R.S.W.

Dr. Greg Kerr, M.Sc.

Eva Mourelatos, M.A.

Ginny Palmer, B.A.

Alice Olson, M.S.W.,R.S.W.

Sara Kapler, M.A., C.Psych. Assoc.

Sean Kerry, Ph.D., C. Psych.

Stacy Gall, Ph.D.

Diana Cooper, M.A.

Diane Riley, Ph.D.
Quinte Counselling Services Inc.
208 John Street
Belleville, Ontario, K8N 3G1
Tel: 613-966-4262
Fax: 613-966-4265
Toll Free: 1-800-527-7793
qcs@qxplore.com www.qxplore.com
QUINTE COUNSELLING SERVICES INC.