Please browse our website
www.quintedecompression.com
to learn more about us.
Spinal Decompression Therapy is now available in the Quinte area. No more travelling to Kingston, Ottawa or Toronto. No more exorbitant big city prices. Initial Consultation is Always Complimentary
What is Spinal Decompression Therapy?
In the most basic terms, think of it as a form of a high tech "super traction". Spinal traction by itself is a legitimate therapy which has been documented since Greco-Roman times. We tend to conjure images of those relatively primitive weighted traction units that were used on hospital beds when we think of "traction". Spinal decompression therapy has brought a time proven therapy to a much higher level into the space age with the use of computers, modern day electronics and a much better understanding of human physiology.
Spinal Decompression is used for many non surgical conditions of the spine including bulged/herniated discs, spinal stenosis, arthritis, sciatica, pinched nerves, hypomobility, degenerative discs, etc
How Does Spinal Decompression Work?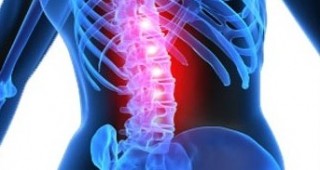 The physiology is quite complicated, but basically spinal decompression does a number of things. It distracts the spinal joints which gives them more mobility and stretches the spinal muscles and ligaments which in turn allows them to relax. If you have a disc problem such as a bulge or herniation touching a nerve, decompression will create a sort of vacuum in the center of the disc which will tend to suck the involved portion of the disc back towards the center, thus reducing the size of the bulge/herniation. The bottom line is that spinal decompression makes the pain go away by correcting the problem that is causing it.
Please browse our website www.quintedecompression.com to learn more about us. Navigate our FAQ and About Us pages to learn more about decompression and laser therapies. Also read Dr.Kerr's blog for more information about spinal decompression as well as general health articles.

Dr.Greg Kerr is a graduate of Canadian Memorial Chiropractic College. He also holds Bachelor of Arts degree in Psychology from Wilfrid Laurier University and a Masters of Science degree from the University of Bridgeport (USA) in Biochemistry/Human Nutrition. In addition Dr.Kerr is a certified Senior Exercise Instructor and possesses a certification in Adult Education from Loyalist College. drkerr@quintedecompression.com