Psychological Assessments
Psychological Assessments
Quinte Assessment and Treatment Group provides Psychological Assessments and Social Work Assessments for clients in Central and Eastern Ontario with a focus on Napanee, Belleville, Trenton, Quinte West, Prince Edward County, Hastings County, Lennox and Addington County and Northumberland County. Our psychological and social work team conducts assessments for children, teenagers and adults.
Psychoeducational Assessment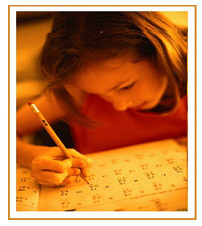 Parents and teachers sometimes identify concerns regarding their child or adolescent's academic functioning and performance. A psychoeducational assessment is the best way to assess the client's strengths, challenges and disabilities. These assessments include an initial interview with a psychologist, psychometric testing, a report with recommendations, and a feedback session.
The Psychologist assesses the client's strengths, challenges and disabilities and based on the level of intellectual functioning provides recommendations to assist in the development of the most appropriate educational program for the child or adolescent.
Psychoeducational assessments identify and assist with planning for specific learning difficulties, academic performance, issues with memory and attention, and special accommodation needs. More comprehensive assessments can address emotional and behavioural functioning as well as academic/intellectual functioning.
Comprehensive Psychological Assessment
If the client is suspected or found to have a profound learning disability, ADHD, developmental disability, emotional or personality concern, additional assessment procedures are often conducted to obtain more specific information about the disorder and its intensity. This Comprehensive Assessment usually includes additional specialized psychometric tests and an intensive clinical interview. On the basis of this comprehensive assessment, a diagnosis and recommendations are provided to help develop specific remedial programs to help address educational, emotional and behavioural functioning.
Psychological Assessment for Group Homes Clients
Group homes and foster homes are funded by CASs to provided residential and treatment services to children and youth in care. Often these children and youth have difficulties in functioning in home, school and community. A psychological assessment can assist in determining the difficulties faced by the child or youth and provide recommendations for future programming. Depending upon the presenting issues and age of the client the assessment might be a Psychoeducational Assessment, Comprehensive Psychological Assessment or Psychovocational Assessment.
Autism Spectrum Disorder and Fetal Alcohol Spectrum Disorder Assessment
If Autism Spectrum Disorder or Fetal Alcohol Spectrum Disorder or other developmental disorder is identified the Comprehensive Psychological Assessment will include specific psychometric tests to confirm the Diagnosis and may be used to access special programs and/or funding from educational, agency and government funded programs.
Psychoeducational and Psychovocational assessments for youth and adults
A Psychoeducational assessment with a vocational component can assist with postsecondary education, vocational and transition planning, such as deciding on the most appropriate college or university program or vocation.
determining the appropriate academic program and entry level
career planning
transition planning
planning for retraining
disability assessment
accident insurance claims for retraining
assessment following an acquired brain injury
Personality Assessments
Personality Assessments use a combination of psychometric measures and clinical interviews to identify psychological personality issues that are affecting current functioning. Sometimes an intellectual assessment is conducted at the same time to determine which issues are an effect of intellectual factors and which are an effect of personality factors. Personality assessments can identify issues such as social withdrawal, suicidal or violent tendencies, anxiety, personality disorders, and addictive behaviours.
Identification of personality factors can be very helpful in determining the best course of treatment, interventions, and accommodations.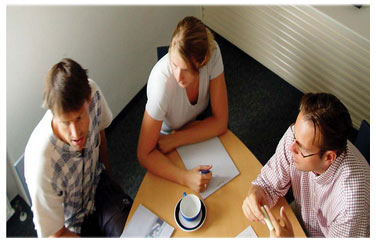 Effect Assessment: Accidents, Trauma and Abuse
Traumatic experiences affect people's ability to function sometimes only on a short-term basis but sometimes on a long-term basis. The Psychologist can assess the extent of the traumatic effect and develop a course of treatment to assist in the healing process. Assessment and Treatment is provided for:
Workplace Safety and Insurance Board (WSIB)
Automobile Insurance Claims (OCF-18 assessments)
Risk Assessments for organizations that have concerns with respect to employee behaviour such as anger or inappropriate behaviour in the work place
Assessment for treatment of victims of accidents, abuse and PTSD