Organizational Development,
Management and Human Resources Services
MEDIATION AND CONFLICT RESOLUTION
INVESTIGATIONS

hile employees in all organizations are responsible for creating and maintaining a dignified, respectful and harassment free work environment, managers incur additional due diligence responsibilities as agents of the organization. Knowledge and understanding of applicable human rights legislation, with a specific focus on the harassment provisions, will assist supervisors and managers in determining what constitutes acceptable and unacceptable behavior or harassment and assessing its effects on the employee and the organization as a whole. It is also imperative to have a confidential, non-threatening, timely internal process to handle disputes between employees and managers.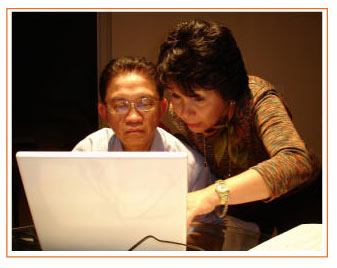 Human rights and discrimination involves complicated legislation that encompasses many aspects of human resources, from advertising a job vacancy to terminating an employee. Qxplore can provide assistance to organizations as follows:
Analyzing your specific situation in terms of the Provincial and Canadian Human Rights Code and Employment Equity Act.
Handling disputes in a confidential, timely and non confrontational manner
Enabling organizations to investigate allegations with a neutral third party
Provide a written report and feedback to both the organization and the employee that provides recommendations or a plan of action
MEDIATION AND CONFLICT MANAGEMENT

eft unaddressed, conflict can poison the work environment well beyond just the staff most directly involved. Differences between staff are a major source of friction and can hamper performance and create needless stress. Working towards mutually satisfying resolutions to conflict must be a number one priority within the organizations
Qxplore can assist organizations to deal effectively with conflict and demonstrate how to build respect and solve problems with leaders, teams and customers by:
Meeting and engaging clients at any point of individual, team or organizational conflict
Providing consultation, education and training
Helping develop conflict resolution skills
Generating positive, proactive change
NEEDS ASSESSMENT, EVALUATION AND RESTRUCTURING

usiness issues stemming from start-ups, merges and acquisitions, accelerated growth or workforce reductions require organizations to make informed decisions of both present and future workforce requirements. There is a practical requirement for "needs assessment" in order to formulate Human Resource strategic consulting approaches that help organizations achieve their business objectives.
Qxplore can help clients build successful solutions with the primary focus being on positive change that supports your vision, mission and values in order to fulfill your business strategies: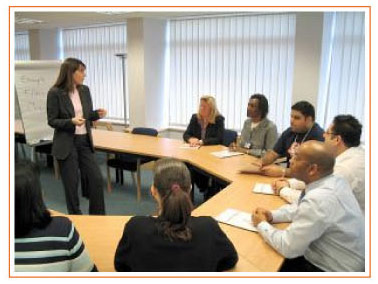 Establishing the Planning Team/Time Cycle
Establishing Goals and Objectives
Analyzing your Target Audiences
Conducting Research into Best Practices
Selecting Data Collection Methods
Determining a Sampling Scheme
Designing and Piloting the Collection Instrument
Gathering and Reporting Data
Analysing/ Managing Data
Synthesizing Data and Creating a Report
Providing Feedback and a Plan of Action