• Provide Peace of Mind •
Kick Starting Your Retirement Program
Retirement Planning for 30 to 50 year olds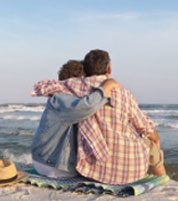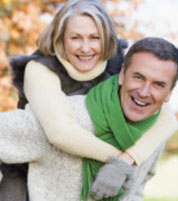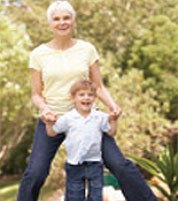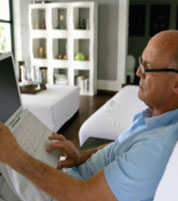 Background:
Findings from recent studies indicate that:
41% of employees felt under-prepared for retirement to some extent, while 64% admitted to be concerned that they would not be able to cope financially in retirement.1
50% do not have a financial plan. In contrast, employees who plan have amassed nearly 2.5 times more in retirement plans than non-planners1
Retirement planning is a priority for 30 year olds. They may place greater emphasis on saving for retirement more than their parents. Most would like to work with the same employer for their entire career. Also, they would prefer to have a guaranteed income at retirement provided by their employer. Younger generations have a perception that Canada Pension Plan may not be there for them.2
Kick Starting Your Retirement program offers value to employees aged 30 to 50 regardless of their level of financial preparedness. Whether employees are novice or seasoned investors, this comprehensive program may reveal scenarios that they have not thought of that can alter their planning strategies. In addition to financial planning, many employees would benefit from being aware of the psychological and social aspects of retirement and understanding implications for themselves, their partners and families. Likewise, the health of family members, the state of their financial situation and their potential longevity in life are all factors to be considered in any future planning. Pre-retirement planning and counseling can better prepare individuals and their families, providing peace of mind.
Components of Qxplore Kick Starting Your Retirement Program
The Kick Starting Your Retirement program is offered to organizations and individual employees from ages 30 to 50. This comprehensive program helps participants identify and evolve their retirement needs as required and be more informed regarding their financial, career and social requirements
A minimum of 10-12 employees that may include spouses per session, is suggested for optimal interaction
Program Requirements
Training needs analysis with client organization
Flexible 6 hour program or "Lunch and Learn" 2-3 hour session
Large training room/food and beverage facilities
A/V equipment/flip charts
Participants's need survey
Kick Starting Your Retirement Program Content:
1. Setting the Stage(.5 to 1 Hour)
Background and context – preparedness, demographics, scenerios
Main components
Program Priorities from Attendees' Survey
2. Be Aware and Prepare(.5 to 1 Hour)
Personal and Family Readiness
Lifestyle Change and Wellness
Your Personal Plan (Intro and Homework)
3. Financial Planning towards Retirement(.5 to 1 Hour)
Personal Budget
Pensions and Benefits
Savings and Investments Strategies
Tax Strategies
4. Developing Your Financial Plan (1 Hour to 2 Hours)
Budgeting Template
Estimating Pensions, Benefits, Income
Investment Decisions for Lifestyle and Retirement
Insurance, Will
Investment Planning Resources
5. Kick Starting Retirement Opportunities (.5 to 1 Hour)
Future Planning – Your Bucket List
New Ventures, Preparing for Second Careers, Further Education
Networking, Volunteering, Other
Closing Remarks, Evaluations
1Twigg, Mark. The Future of Retirement – Global Report. HSBC.December, 2010
1Noble, Mark. Retirement Planning Big Priority for 30 year olds: Study.Advisor.ca.June 8, 2007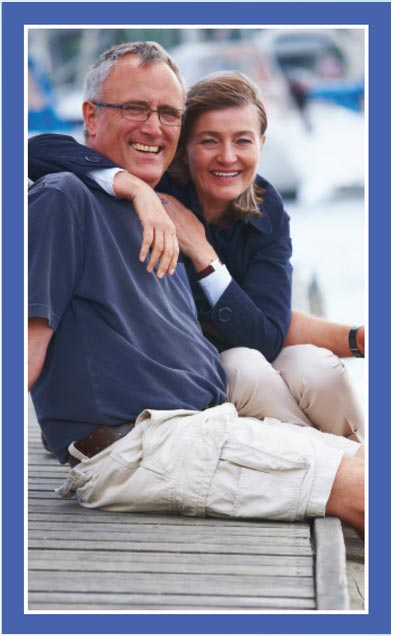 Benefits for Your Organization:
Expresses gratitude to loyal employees
Prepares your pre-retirees for retirement life changes
Enhance team function and Productivity
Contributes to the retention of mature workers
Promotes a positive culture to younger employees
Increases motivation and morale
Improves collaboration and communication
Generates Goodwill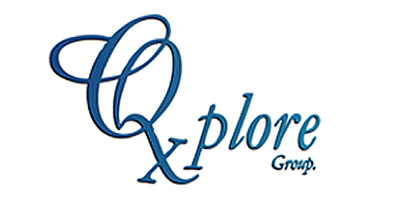 Quinte Counseling Services Inc.
208 John Street, Belleville ON K8N 3G1
Tel: 613-966-4262 Fax: 613-966-4265
Toll Free: 1-800-527-7793
qcs@qxplore.com www.qxplore.com