Your Adolescent, Their Anxiety,
(Your Anxiety)
Jillian Carnrike M.A., RP
Cognitive Behaviour Therapy
Lyelle Ducoy, M.I.P.R.P.
Money Roller-Coaster Making
You Sick?
Sandra Valks, CLU, DTM
WELCOME TO OUR FALL 2016 NEWSLETTER
Welcome to our Fall 2016 Newsletter. Summer is over and we are all back in the swing of things at both work and home. Some of us also need to address some issues that we have put off over the summer. Typically, the Fall is a very busy time for the Employee Assistance Program.
This month we are focusing on Cognitive Behavioral Therapy as an effective therapeutic approach that is helpful in addressing a wide range of issues that clients need help addressing through the Employee Assistance Program. Lyelle Ducoy, a Psychotherapist with Quinte Counselling Services describes the CBT approach, how it works, and how it is not only helpful at addressing the everyday life issues we all face but also at dealing with serious and chronic concerns such as depression, trauma, anxiety disorders and coping with physical illnesses. Anxiety is a common concern that we see through the EAP and Psychotherapist Jillian Carnrike provides a brief primer on identifying the symptoms of anxiety and approaches to addressing it through therapy.
If you or a family member are struggling with a relationship issue; feeling anxious, depressed or stressed; trying to get along better with a coworker; experiencing grief, loss or bereavement; or concerned about a child's behaviour your Employee Assistance Program can help. If you have any questions about your EAP or about who might be best to help address your specific issues feel free to discuss this with our reception at any time.
Virginia Palmer, RP, Clinical Coordinator
Your Adolescent, Their Anxiety, (Your Anxiety)
Jillian Carnrike M.A., RP
---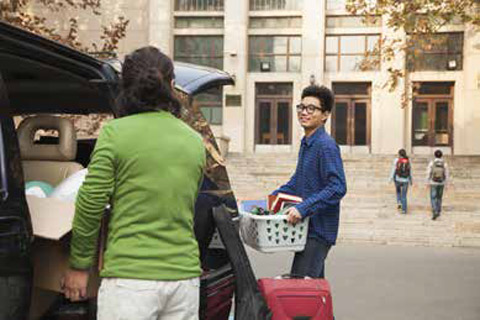 Figuring out what is going on in your adolescent's mind can be more puzzling than the most complex riddle!
Adolescence comes with all sorts of ups and downs, successes and frustrations; navigating that as a parent can at times seem impossible. Even when you have an adolescent who understands their issues, they may not be able to communicate with you or know what their next steps should be.
Anxiety about the present and the future is often at the centre of the difficulties facing your adolescent. Anxiety is the result of a combination of life events, heredity, temperament and biochemical
factors. How are you supposed to be able to decipher whether or not your adolescent is struggling with anxiety? Well, some of the signs are: feelings of nervousness or being on edge, unrealistic or unfounded fears, loss of temper, obsessive thoughts, compulsive behaviours, sleep disturbances, shortness of breath, stomach aches, headaches, sweating or trembling.
Being able to get the help your family needs can seem intimidating; however, when left untreated, anxiety puts stress on the entire family, can have an impact on school performance and social functioning, and effect the adolescent's self esteem and self worth. There are a variety of options when it comes to helping your adolescent manage their anxiety. Individual or family therapy through your Employee Assistance Program is often the best first option, supplemented by a visit to your family as well as medications in extreme situations.
One of the most successful methods of therapy is Cognitive Behavioural therapy; CBT is the most commonly used evidence based therapy, used to treat a variety of mental health issues. During this treatment method the psychotherapist will introduce a variety of coping strategies aimed at altering the client's thoughts, feelings or behaviours by setting goals and working towards decreasing the symptoms. In many cases, CBT
QUINTE COUNSELLING SERVICES INC.

can be delivered in a set number of sessions with the therapist and over a few weeks, changes can be seen by both the adolescent and by the family.
In one case Sara, a 17-year-old young woman, came to therapy with her mother who had noticed a huge change in her daughter and was not able to explain why. Sara described how her thoughts were racing and she could no longer focus in school like she once could. She could not sleep throughout the night which made her more irritable and unable to regulate her emotions. Sara had also become explosive over minor issues which had lead to a loss of friends as well as seriously stressing the relationships with her parents.
When we discussed in therapy what was happening in the home, we were able to establish that Sara's extreme anxiety was a result of her fear of transitioning from high school to college. In the sessions with Sara we were able to talk through her feelings about going to college and work on coping strategies to manage her destructive behaviours. We were also able to problem solve on a few things that she could do to help her prepare for college. Within four individual sessions Sara was able to work through many of her feelings and utilize the coping strategies on her own accord. Within a few weeks the family noted the positive changes; and a more stable and confident daughter was ready to go off to college.
Jillian Carnrike has her Master's Degree in Counselling Psychology and is a Registered Psychotherapist who provides individual counselling to adults, adolescents and children; couple therapy and family therapy. Jillian's therapeutic modalities include Cognitive Behavioural Therapy, Solution Focused Therapy, Trauma Debriefing, and Play Therapy.
Did you know…
→Appointments are scheduled at a time that is convenient for you and usually within two to three days?
→No one at your place of employment will know that you have used your EAP unless you tell them?
→Counselling is provided for a broad range of services, including marital and relationship; parenting; stress; separation/divorce trauma; workplace; and personal issues?
→Counsellors can help you access community resources and support groups?
→A comprehensive description of the services provided through your EAP is available through your EAP brochure
or on our website at www.qxplore.com?
Cognitive Behaviour Therapy: Building Self-Awareness, Resiliency and Coping Skills in dealing with Stressful Life Situations
Lyelle Ducoy, M.I.P. R.P.
---
I have spoken to many people who shared their struggles, whether in their personal life, family relationships, workplace concerns or the most challenging part – the day to day struggles with our very own selves, triggered by possible dysfunctional thoughts. We all have the tendency to ruminate or over-think our circumstances that lead to
symptoms of anxiety and depression. The personal battle with stress, anxiety, trauma and symptoms of depression are very real and we are all prone to struggle with this; however, we don't need to continue to suffer the pangs of these mental and emotional triggers. Talking to someone to express your concerns is helpful. In this article I would like to focus on talking about Cognitive Behaviour Therapy, a type of talk therapy that has been proven effective in building awareness, resiliency and coping skills in dealing with mental illness and daily
stressors.
Cognitive Behaviour Therapy (CBT) is a type of psychotherapy that helps develop awareness of inaccurate, dysfunctional or negative thinking in order to view challenging situations in a more objective, clearer and effective way. CBT is generally completed in fewer sessions than other types of therapy and is a structured approach that uses talk therapy and thought record exercises.
A large body of evidence based research through controlled studies has demonstrated that CBT is an effective treatment for depression, anxiety disorders and a variety of other conditions. Recent work has also shown that CBT adds to the effectiveness of medication in the treatment of persons with severe psychiatric disorders such as refractory depression, bipolar disorder and schizophrenia. (Wright, J. H., Basco, M. R., and Thase, M. E. (2006). Learning Cognitive-Behavior Therapy: An Illustrated Guide. Washington, DC: American Psychiatric Publishing).
Cognitive Behaviour Therapy is:
Derived from behavioural and cognitive psychological models of human behavior
Used to formulate treatment plans and guide the actions of the therapist
Present and Future Oriented
Goal-directed
Aimed at modifying dysfunctional thoughts and behaviours through Evidence-based practice
CBT is based on two central principles:
Our cognitions influence our emotions and behaviour.
Our behaviour affects our thoughts and emotions.
QUINTE COUNSELLING SERVICES INC.

Cognitive Behaviour Therapy utilizes a directive, action-oriented approach that teaches an individual to explore, identify and analyze possible dysfunctional patterns of thinking that result in behavioural reactions. Once these counterproductive/maladaptive patterns are identified, the therapist helps the individual challenge and restructure their thinking and behaviour to establish a healthier, more manageable and objective thought process and behavioural response to triggers.
Cognitive Behaviour Therapy has been proven effective in treating the following mental illnesses:
Depression (including relapse prevention)
Anxiety disorders: GAD, panic, social anxiety, PTSD, OCD
Eating disorders: binge eating, bulimia, anorexia
Personality disorders
Physical illness: chronic pain, migraine, colitis, fibromyalgia, hypertension, cancer, AIDS, treatment compliance
Couples/family problems and parenting issues
Schizophrenia
During therapy, the therapist works with the individual to understand the situational triggers, active thoughts and emotions. In analyzing situational trigger, it is important to identify the 4 Ws (who, what, when and where) in a given situation that are triggering anxiety or stress. The answers need to be specific and focused on a chosen situation, where the triggering series of events occur within the preceding 30 minutes.
Example: My co-worker did not say hello to me when she passed by my desk at 10:15 this morning.
In evaluating active thoughts (images), the individual is asked to identify anything that went through the individual's mind in a given described situation. The thoughts that were present in that situation are recorded. A helpful hint in identifying automatic thoughts is to notice what goes through your mind when you have a strong feeling or a strong reaction to something.
Example: My co-worker thinks that I am insecure and incompetent at my job, that's why she stopped saying hello to me. She will probably talk to my manager and complain about me.
The automatic thought process is very influential on the emotional reactions. Emotions (mood) are generally described in one word, however, one can experience more than one emotion in any situation.
Example: Angry, Sad, Nervous, Afraid.
For additional understanding on the different types of emotions/moods, visit http://www.guidetopsychology.com/emotions.htm.
Through Cognitive Behaviour Therapy, building awareness of the thoughts and resulting emotional, behavioural and physical reactions can help adjust the behaviour based on a rational, reality-based thinking.
If you have any questions about Cognitive Behaviour Therapy or need to talk to someone for additional support, please never hesitate to contact Quinte Counselling Services. We are here for you; we are here to help the best that we can.
Lyelle Ducoy is a registered psychotherapist with Quinte Counselling Services and Quinte Assessment and Treatment Group, who provides psychotherapy to adults, adolescents, couples and families through your Employee Assistance Program and privately. Her intervention approach integrates Solution Focused Therapy, Cognitive Behavioral Therapy, Motivational Interviewing, Mindfulness and Strengths Based therapies in working with clients to develop resiliency, courage and healthier coping strategies.
What Kinds of Services are Provided Through the EAP?
Separation Counselling
Counselling for Work Issues
Grief and Bereavement Counselling
Addiction Assessment and Counselling
Chronic Pain Management
Counselling for Seniors' Placement Issues
Referral Co-ordination
Financial Counselling
Individual Solution Focused Therapy
Marriage and Relationship Counselling
Family Therapy
Play Therapy
Counselling for Child and Adolescent Issues
Counselling for Survivors of Sexual Abuse
Trauma Debriefing
Assertiveness Training
Stress Management
Family Life Education
Weight Management Counselling
Money Roller-Coaster Making You Sick?
Get the butterflies flying in formation!
Sandra Valks, CLU, DTM
---
Do you hold your breath or close your eyes, waiting for the next wave of bills with no money to pay them? As with all other areas of life, once we understand our problem, we can start to create a solution – a path
out of the madness. Understanding your Budget (Yes, you have one whether or not you planned it!) and choosing adjustments allows you to take control of your finances and your life. Your EAP benefit includes time to work through your money woes with our own in-house financial advisor.
Now is the time to call for a confidential consultation before money starts affecting your effectiveness at work, home or play.
Sandra Valks is a Chartered Life Underwriter who has been providing financial services since 1982 and who provides Financial Counselling through the Employee Assistance Program
QUINTE COUNSELLING SERVICES INC.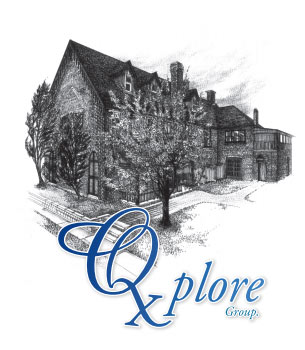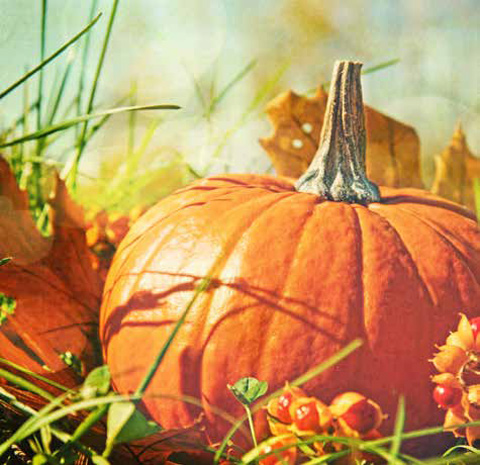 ***PSYCHOEDUCATIONAL ASSESSMENT SERVICES***
Are you a worried parent whose child or adolescent is experiencing difficulty with:
*transitioning to college or university?
*not achieving at the expected level?
*Mathematics, Reading, Spelling, or Writing skills?
*paying attention and/or concentrating?
*managing emotions and getting along with others?
A Psychoeducational Assessment by Quinte Assessment and Treatment Group Inc. can identify causes of your child's problems and recommend what can help.
Donna Boulton, M.Sc., C.Psych.; Shara Highgate., Ph.D., C.Psych.;
Eva Mourelatos, M.A.; Shannon Mossip, M.A., C.Psych.;
Mohammad Nikkhou, Ph.D., C.Psych.; Anita Ramani, Ph.D. BCBA-D, C.Psych.
Quinte Counselling Services Inc.
208 John Street
Belleville, Ontario, K8N 3G1
Tel: 613-966-4262
Fax: 613-966-4265
Toll Free: 1-800-527-7793
qcs@qxplore.com www.qxplore.com
QUINTE COUNSELLING SERVICES INC.