Behavioural Analysis: Building Skills
and Abilities and Reducing Challenges
Laura Campbell, MA, BCBA
Prioritizing Safety through Risk Assessment
Lyelle Ducoy, MIP, RP
Does 'BUDGET" feel like a 4 letter word?
Budgets are simply money MAPS!
Sandra Valks, CLU, DTM
WELCOME TO OUR FALL 2015 NEWSLETTER
For the past 15 years, Quinte Counselling Services Inc. has had the pleasure of providing service for your Employee Assistance Program. Your employer, along with the majority of proactive companies and organizations, is focusing on the well being of employees and providing assistance to employees for specific personal, family, and work related issues.
If you or a family member is struggling with a relationship issue; feeling anxious, depressed or stressed; trying to get along better with a co-worker; experiencing grief, loss or bereavement; or concerned about a child's behaviour your Employee Assistance Program can help. We look forward to continuing to work with your organization and ensure our commitment to the continuation of uality therapeutic, psychological, and health related services to assist you in achieving your emotional and personal goals.
Virginia Palmer, Clinical Co-ordinator
Behaviour Analysis: Building Skills and Abilities and Reducing Challenges
Laura Campbell, MA, BCBA
---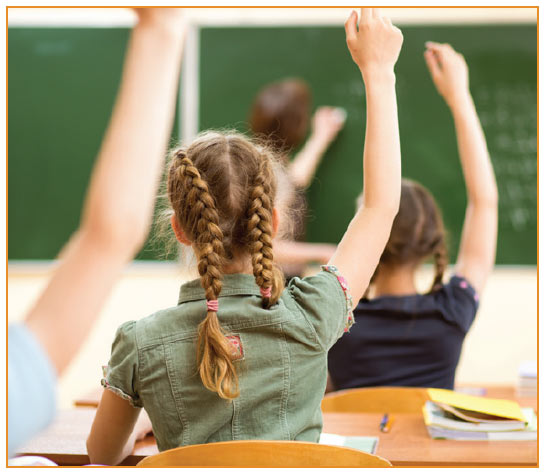 The field of Behaviour Analysis grew out of the scientific study of principles of learning and behaviour. It has two main branches: experimental and Applied Behaviour Analysis (ABA).
The experimental analysis of behaviour is the basic science of this field and has over many decades accumulated a substantial and well-respected body of research literature. This literature provides the scientific foundation for applied behaviour analysis, which is both an applied science that develops methods of changing behaviour and a profession that provides services to meet diverse behavioural needs.
Professionals in ABA engage in the specific and comprehensive use of principles of learning in order to address behavioural needs of widely varying individuals in diverse settings (www.BACB.com). Board Certified Behaviour Analysts are credentialed through the Behavior Analyst Certification Board®, Inc. (BACB). Supervision for those pursuing certification through the (BACB) is available to Instructor Therapists working with Quinte Assessment and Treatment Group.
Applications……
Applied Behaviour Analysis is used to build the skills and achievements of children in school and community settings; enhance the development, abilities, and choices of children and adults with different kinds of disabilities including Autism Spectrum Disorder; and augment the performance and satisfaction of employees in organizations and businesses.
In the home and community…..
Some parents, caregivers and support staff are responsible for caring for people with complex needs and challenging behaviours that are interfering with the person's daily activities and involvement in their community. Typical challenges include aggression, self-injury, property destruction, feeding, sleeping, toileting, and ritualistic or repetitive behaviours. Individuals supported include individuals with developmental disabilities, autism spectrum disorder, and dual diagnosis.
Behavioural consultation services based on the principles of ABA are available for parents, caregivers and other professionals who are finding it difficult to manage the child or person they are supporting with complex needs and challenging behaviours.
QUINTE COUNSELLING SERVICES INC.

In the workplace……
The field of Applied Behaviour Analysis and the study of environmental contingencies impacting human behaviour are widely applicable to a variety of populations and disciplines. Behaviour Analysts at Aubrey Daniels International developed The Five-Step Process, a method based on the principles of ABA which is used in the workplace for analyzing and changing the work environment and behaviour of leaders, supervisors and frontline staff. The method involves the following five steps:
1. Pinpoint: Specify both the results and behaviour that are required to achieve needed outcomes (process and results), to drive business objectives and individual performance.
2. Measure: Take data on the performer and have the performer(s) track data as well. From improving supply chain management to the individual efforts to improve error reduction in report writing — whatever it might be— always set up a clear measurement system tied to key results.
3. Feedback: Display progress and discuss measures in visible ways so that individuals learn that behaviour patterns are predictive and trends are indicative of what is happening at a behavioural level.
4. Reinforce: Celebrate by discussing progress and focusing on the steps toward the goal. Make it visible and frequent. Whenever possible, build in reinforcement to the natural working environment. Know that this is a major challenge of managers when working with their employees —when to recognize progress.
5. Evaluate: keep an eye on performance at the individual and collective levels when looking at the effectiveness of your work. Seek out how to make visible trends, speed, direction, and alignment with other stated objectives such as changes in the workplace conditions. Ask, "How can this be better for the worker, the manager, the leader and the overall culture?"
The Five-Step Process provides a framework for employers to change the behaviour of their employees from the current state of performance to high and steady rates of successful performance.
For further information on behaviour analysis in the workplace and how this model can be implemented, please see the link below.
http://www.redalyc.org/pdf/2430/243016300002.pdf
Additional information about our Behaviour Analysis and Consultation services can be found at:
http://www.qxplore.com/behavioural-consultation-services/
Services and about the BCBA certification process can be found at www.BACB.com.
Laura Campbell is a Senior Therapist, Autism Assessment and Therapy Services and Behavioural Consultant, Behavioural Consultation Services with Quinte Assessment and Treatment Group
Does 'BUDGET' feel like a 4-letter
word? BUDGETS are simply money MAPS!
Sandra Valks, CLU, DTM
---
Road maps give us the freedom to explore during our vacations. We know where we're heading, we have a plan, and we enjoy taking delightful little side-trips! Even if it's an emergency run to the hospital, we know exactly how and when to get back on the planned destination and arrive on time, or to adjust our plans safely.
Are you losing sleep over your money? Discover the freedom of planning your own money map for facing your financial dilemmas! Your EAP benefit includes time to work through your money issues with our own in-house financial advisor.
Now is the time to call for a confidential consultation before money starts affecting your effectiveness at work, home or play.
Sandra Valks is a Chartered Life Underwriter who has been roviding financial services since 1982 and who provides Financial Counselling through the Employee Assistance Program
Did you know…
→Appointments are scheduled at a time that is convenient for you and usually within two to three days?
→No one at your place of employment will know that you have used your EAP unless you tell them?
→Counselling is provided for a broad range of services, including marital and relationship; parenting; stress; separation/divorce trauma; workplace; and personal issues?
→Counsellors can help you access community resources and support groups?
→A comprehensive description of the services provided through your EAP is available through your EAP brochure
or on our website at www.qxplore.com?
What Kinds of Services are Provided Through the EAP?
Separation Counselling
Counselling for Work Issues
Grief and Bereavement Counselling
Addiction Assessment and Counselling
Chronic Pain Management
Counselling for Seniors' Placement Issues
Referral Co-ordination
Financial Counselling
Individual Solution Focused Therapy
Marriage and Relationship Counselling
Family Therapy
Play Therapy
Counselling for Child and Adolescent Issues
Counselling for Survivors of Sexual Abuse
Trauma Debriefing
Assertiveness Training
Stress Management
Family Life Education
Weight Management Counselling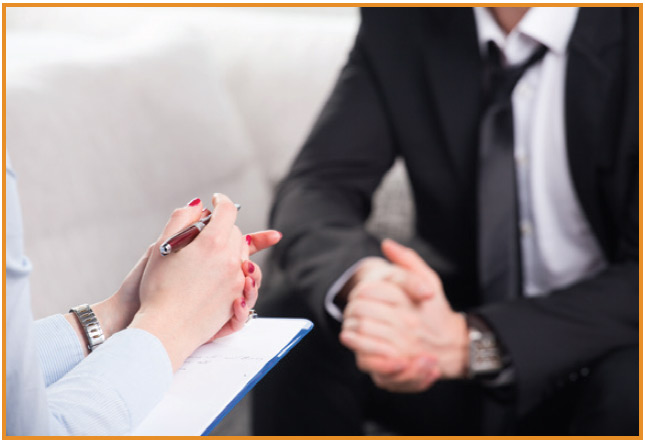 "I can't change the direction of the wind, but I can adjust my sails
to always reach my destination." — Jimmy Dean.
Are you worried about having thoughts of self-harm or challenges keeping yourself safe? Is an addiction putting yourself or your love ones at risk? Are you concerned about someone's mental health or possible risk from abuse and/or domestic violence?
These are sensitive questions that tend to get minimized during conversations with family or friends. Denying or minimizing potentially serious risk does not take away the risk; it will just make the risky situation more difficult to manage, or worse, maybe too late to act upon.
It is helpful to reach out for support through counselling or psychotherapy, where establishing a safe, confidential and trust based therapeutic relationship with your therapist is a priority. Through counselling, an individual can share and describe thoughts and feelings that normally won't be shared with families and friends due to the fear of being negatively judged or criticized.
Imagine yourself when you are physically ill. Would you ignore serious physical symptoms or would you go see your family doctor for a medical assessment? It is hoped that you would choose the latter. The same is true for mental health issues. Therapists understand individual challenges with mental health, workplace conflict/stress, personal/
relationship issues, trauma or addiction. Through counselling, clients can have an objective, unbiased and non-judgmental conversation with a therapist.
It is important for individuals to feel comfortable during clinical sessions and to understand how therapists incorporate a comprehensive risk assessment in the treatment plan for a serious mental health issue. Risk assessment during the intake process is always important in clinical settings and for serious issues therapists follow a standard clinical assessment process to develop an understanding of the client's possible risk of harm to self or others (public safety).
In addition the process assesses the need for duty to report in, for example, cases of domestic violence, high risk to self or others, and concerns for children's safety.
A clinical risk assessment includes the following:
1. Clinicians ensure that during the informed consent process, clients understand the limits of confidentiality and duty to report in the event there is a clearly identifiable risk to self, harm to others or safety sensitive position that includes risk to public safety, severe bodily injury, serious psychological harm or death.
2. Assess past and present behaviours to identify potential triggers to self-harm or harm to others.
3. Obtain all significant information regarding the client's medical/mental health, history of attempts of self-harm or harm to others, issues regarding addiction, family dynamics, cultural lens, personality, cognitive/behavioral response to triggers, support system and client's coping strategies.
4. Assess client situations that may increase risk and enable strategies to help reduce the risk by creating a strong and thorough safety plan with the client.
5. Provide information about external resources to the client; e.g. 24/7 crisis line, emergency services, CAS contact numbers and community support groups.
6. Refer the client to the family doctor or other mental health specialist for medical or psychiatric assessment as needed.
7. Document the risk assessment, treatment plan, and risk management and safety plan.
8. Consult with other clinicians if needed regarding the risk assessment and plan.
9. Follow-up during further therapy sessions as clinically appropriate.
If you have any questions or are in need of support through counselling or know of a situation where a risk assessment with therapy would be appropriate, please do not hesitate to contact Quinte Counselling Services. We are here for you, we are here to help.
Lyelle Ducoy has a Masters in Psychology, Post Graduate Certificate in Human Resources Management and is a Registered Psychotherapist. Her intervention approach integrates Solution Focused Therapy, CBT, Motivational Interviewing, Mindfulness and Strengths Based in providing therapy to individuals, couples and families through EAP and private practice.
QUINTE COUNSELLING SERVICES INC.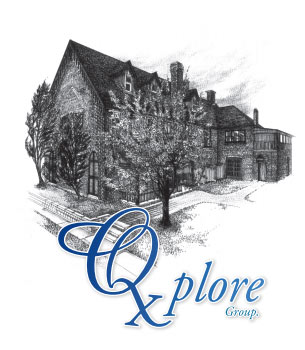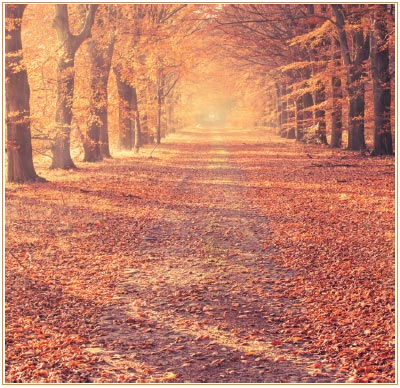 ***PSYCHOEDUCATIONAL ASSESSMENT SERVICES***
Are you a worried parent whose child or adolescent is experiencing difficulty with:
*transitioning to college or university?
*not achieving at the expected level?
*Mathematics, Reading, Spelling, or Writing skills?
*paying attention and/or concentrating?
*managing emotions and getting along with others?
A Psychoeducational Assessment by Quinte Assessment and Treatment Group Inc. can identify causes of your child's problems and recommend what can help.
Donna Boulton, M.Sc., C.Psych.; Shara Highgate., Ph.D., C.Psych.;
Eva Mourelatos, M.A.; Shannon Mossip, M.A., C.Psych.;
Mohammad Nikkhou, Ph.D., C.Psych.; Anita Ramani, Ph.D. BCBA-D, C.Psych.
***EDUCATIONAL CONSULTATION SERVICES***
An Educational Consultation can help examine the current situation, help to determine if a Psychoeducational Assessment is needed, help to implement the Recommendations from a Psychoeducational Assessment, and assist in educational and/or vocational transitions.
Tina MacCauley-Gray M.A.
Quinte Counselling Services Inc.
208 John Street
Belleville, Ontario, K8N 3G1
Tel: 613-966-4262
Fax: 613-966-4265
Toll Free: 1-800-527-7793
qcs@qxplore.com www.qxplore.com
QUINTE COUNSELLING SERVICES INC.