Autism Spectrum Disorder:
What is it? What to do.
Katie Bremner (Canfield), B.A.A.
Am I Addicted?
Do I Need to Stop or Reduce?
Jose Benvenuto, M.A., M.S.W., RSW
Welcome to our Fall 2013 Newsletter
The fall season is often described as a time of reflection, a time when we often reflect on our present challenges and future possibilities. We all face challenges and some degree of stress during the life cycle. Quinte Counselling Services has a number of counsellors who have extensive experience in assisting individuals and families to address areas of concern such as parenting, step-parent challenges, personal and workplace stress and marital/relationship issues, to name a few.
Counsellors take a solution-focused approach and aim to assist individuals and families to communicate and find viable solutions to their concerns and issues.
In this issue we are pleased to provide you with information regarding a new program available through Quinte Counselling Services which focuses on Autism Spectrum Disorder. Consultation with parents of children with Autism or who may be exhibiting behaviour similar to Autism, or other problematic behaviours, is available through the Employee Assistance Program. In addition, Jose Benvenuto, one of the Master's Level Clinicians available through your Employee Assistance Program, has provided an article focussing on information and services for employees concerned about the issue of addiction.
Virginia Palmer, Editor
Autism Spectrum Disorder: What is it? What to do.
Katie Bremner (Canfield), B.A.A.
---
What does Autism look like?
It is often said that if you have met one person with autism, you have met one person with autism. Autism Spectrum Disorders (ASD) may seem incredibly different from one person to another based on the varying characteristics of what is called the "spectrum". It is important to understand that not all people with a diagnosis of autism display all of the symptoms discussed in this article. Individuals vary widely in ability, behaviour, age, activity level, cognitive functioning, and personality. To acquire a diagnosis of autism the individual must meet the diagnostic criteria adapted from the DSM-V (see flow chart).
The social challenges related to ASD do not necessarily involve withdrawing from social contact with others, but rather is a difficulty developing and sustaining relationships. Children with autism may prefer isolation and ignore other people, are often unresponsive, show no interest in playing with others, rarely initiate social interactions and have difficulty with reciprocal conversation. Often times many children with autism have deficits in non-verbal communication, such things as eye contact, facial expressions, gestures and joint attention of others. Individuals living with autism also have display impairments in understanding the feelings and thoughts of others, making true mutual friendships extremely difficult to achieve.
Another area of difficulty is restrictive, repetitive and unusual behaviours and interests. People with autism may display obsessive routines, such as rearranging books on a shelf, or intense interest in one topic, such as a particular character from a movie or reciting facts about a certain radio station. Coping with changes in their environment can be a difficult task as they depend on specific routines. One of the most noticeable characteristics of autism may be the stereotypic behaviour, which are portrayed differently across each individual. Some of these repetitive behaviours may look like rocking, hand flapping, toe walking, spinning objects, and fixation on one part of a toy or objects.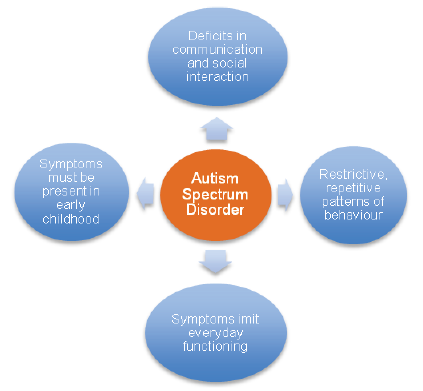 Assessments
The diagnosis of autism is a complex task and should only be completed by an experienced professional (such as a psychologist, developmental pediatrician, or child psychiatrist). A proper diagnostic assessment is necessary to access services and funding, but also assists in promoting a better understanding of the child, help answer the family's questions, and guide intervention efforts. The psychological assessment determines where the individual falls on the autism spectrum or whether is better described by another diagnosis. The assessment describes the behaviour and skills in the areas of communication and language development, social skills, daily living skills, academics and education, and problem behaviours. Psychologists can also complement the autism assessment with a psycho-educational assessment that will assess intellectual capacity and provide guidance on educational needs and skill development.
QUINTE COUNSELLING SERVICES INC.

Applied Behavioural Analysis (ABA)/ Intensive
Behavioural Interventions (IBI)
"ABA is a scientific approach for discovering environmental variables that reliably influence socially significant behaviour and for developing a technology of behaviour change that takes practical advantage of those discoveries" (Cooper, Heron, & Heward, 2007, p. 3). Well, what does that mean? It means that ABA is based on the science of learning and behaviour. It is currently the only treatment proven that creates meaningful and lasting change in individuals with autism. ABA methods support individuals with autism in a variety of ways. To better understand what ABA does, lets break it down:
Teaching skills to replace problem behaviours – so that the child learns what to do, not just what to stop doing
Increasing positive behaviour and reducing interfering behaviour (for example, reinforcement increases on-task behaviour and reduces stereotypic behaviours)
Developing and maintaining socially significant behaviour
Determining the function of behaviour – why does it keep happening and what is maintaining it?
Parent training to help change responses to your child's behaviour (these responses could unintentionally be rewarding problem behaviour)
Increase the child's academic, social and self help skills
Improve the ability to focus, comply, and increase motivation to perform tasks
Generalize and transfer behaviour from one environment to another
Will ABA Benefit my Child?
Is your child…
…having difficulty learning?
…having problems acquiring new skills?
…having difficulty communicating?
…experiencing problem behaviours that get in the way of functioning?
If your child has any of these or other concerning behaviours, an ABA-based approach to behaviour intervention may be useful.
Please contact Katie Bremner, Senior Therpaist, for a complimentary consultation.
Call (613) 966-4262 or email kcanfield@qxplore.com
Since each ABA program is unique and individualized it is difficult to define what a typical program will look like and the amount of therapy and level of parent involvement varies. Typically an ABA program is implemented at a lower intensity and would include 5-20 hours of therapy per week with a behaviour therapist. Intensive Behavioural Intervention (IBI) is based on the principles of ABA and is delivered at a more intensive rate usually with early learners and is typically 20-40 hours per week of therapy. Therapy hours are flexible and can be delivered at home or in the community and are designed to meet the needs of the family.
Components of our ABA programs:
Assessments

– Each learner will be assessed using the Assessment of Basic Language and Learning Skills (ABLLS-R) or the Verbal Behaviour Assessment and Placement Program (VB-MAP)

Supervision

– Each program is designed and monitored by a senior therapist, as well as supervised by a Psychologist

Training

– all team members are fully trained by supervisors who provide support, monitoring, and ongoing training for the duration of the programming
Programming

– Programming is written to meet individual needs and learning styles. Programs are conducted and tailored to the individual's specific deficits and skills

Functional Programming

– A mixture of ABA techniques are used to provide the individual with multiple learning opportunities across different teaching styles

Data Collection

– data on skill acquisition and behaviour reduction are recorded and analyzed regularly. Data is used to measure progress of the individual and provide information of program planning

Family Training

– Family members including parent's siblings and grandparents are trained in order to teach and reinforce skills

Team Meetings

– team meetings are scheduled in an effort to maintain consistency, identify issues and discuss progress and involve instructor therapists, senior therapist, and involved family members
Conclusion
Although many people will continue to need significant support throughout their lives, the future for children with autism today is much more optimistic than was the case in the past as better diagnosis, better intervention, and better education programs are making a real difference. Every day, individuals with autism are showing us that they can overcome, compensate for and otherwise manage many of the autism's most challenging aspects as part of their fulfilling and dynamic lives.
Katie Bremner (Canfield) is the Senior Therapist, Autism Therapy Services who creates and implements Intensive Behavioural Intervention programs under the supervision of a clinical psychologist. Consultation with parents of children with autism, or who may be exhibiting behaviours similar to autism, or other problematic behaviours is available through the Employee Assistance Program and privately.
Siblings Groups
Interactive, Educational, Experiential and Fun!
What: A 6-week support group for siblings of children with autism (1.5 hours per week)
Age Groups:6-8 years, 9-12 years, 13-17 years
Cost: $280 for one child, $400 for two siblings
Focus Areas: Understanding autism, dealing with feelings & coping strategies, common issues as a sibling, dealing with behaviours
Teaching Methods:Role-plays, facilitated conversation in a controlled environment, exercises, games, and activities that are fun and promote group cohesion
To enroll in a Group or for more information on Autism Services call Katie Bremner (Canfield) at 613-966-4262 or email kcanfield@qxplore.com
Did you know…
→Appointments are scheduled at a time that is convenient for you and usually within two to three days?
→No one at your place of employment will know that you have used your EAP unless you tell them?
→Counselling is provided for a broad range of services, including marital and relationship; parenting; stress; separation/divorce trauma; workplace; and personal issues?
→Counsellors can help you access community resources and support groups?
→A comprehensive description of the services provided through your EAP is available through your EAP brochure
or on our website at www.qxplore.com?
QUINTE COUNSELLING SERVICES INC.

Am I Addicted? Do I Need to Stop or Reduce?
Jose Benvenuto, M.A., M.S.W., RSW
---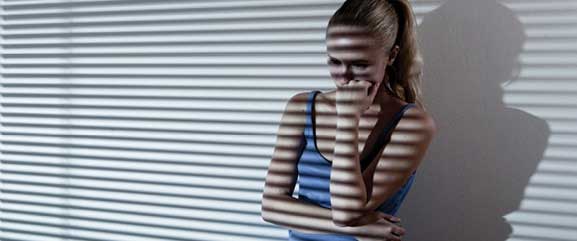 Clients often ask me these questions. Many individuals wonder whether their drinking or drug use is normal. Some wonder if they have an addictive personality or have inherited a defective gene because they have some alcohol or drug users in their family.
Addiction sneaks up on people. It does not respect age, gender, color, ethnicity, culture, social background or intelligence. A waitress, chemist, physician, engineer, manager, factory worker, homemaker and stock broker are all equally susceptible. In all cases it is cunning and baffling for the addicted person and their families!
Often a family member, friend or employer is the first to notice signs of addiction – abnormal behaviour such as missing work, loss of enthusiasm, fatigue, depression, overspending, staying out late, or verbal or physical fights. Along with the excuses – " I only had one drink at the office party"; "I need the medication or the pain gets too bad"; "I need a drink to feel better"; "I'm under too much pressure a drink or toke soothes me, I can stop anytime"; "I use because you nag so much"…… Fill in your own blanks.
Sean was concerned his drinking was getting out of hand and wanted to reduce his drinking. It was affecting his health, work, social and family life. He felt tired, lacked concentration and was becoming more isolated from friends and family. We agreed to start treatment with a harm reduction plan to reduce the drinking and within a few sessions he was successful in his goal of reducing his drinking. He then chose to attend bi-weekly maintenance counselling sessions until he was sure things were under control.
Larry's employer mandated, as a condition of continued employment that he seek help for his prescription drug dependency. He was anxious, irritable at work and lacking concentration. After the assessment it was obvious he was not yet ready to start treatment. I explained without him feeling ready and less ambivalent about his intention to change it was not advisable trying to engage in addiction treatment. Instead, he decided to continue with therapy as a way to gain a better understanding of what his areas of risk and triggers were.
Linda came to counselling to deal with the relationship issues with her partner, which in her perception, were unrelated to her regular substance use. However, our assessment told her that her substance use was affecting her entire quality of life, including work and family relationships. She learned in therapy that she needed to resolve her substance use problem in order to resolve the issues that originally brought her to counselling.
John came because his spouse insisted. While he didn't think his drinking was a problem, his wife's complaints and constant threats to leave him had frightened him. Through therapy he learned about what he needed to watch for in regard to areas of risk and treatment.
"Structured Relapse Prevention (SRP) is an approach to out-patient counselling using cognitive behaviour treatment that helps clients learn coping skills to effectively deal with day-to-day substance use triggers and risk situations"(Herie, M.&Watkin-Merek,L. Structured relapse Prevention – An Outpatient Counselling Approach, 2nd Ed., Toronto, Centre for Addiction and Mental health, 2006, p.3). Using this approach, client's readiness to start treatment is assessed and the client is helped to resolve any ambivalence regarding their readiness to change. The client then chooses between the Options of continuing to use, reduce use in the context of harm reduction, or totally stop the substance use.
An important component of SRP is the use of Motivational Therapy, a therapeutic strategy that helps to build motivation to change. It is client centered and clients at whatever level of readiness are welcomed.
Self Assessment
Are you concerned about your drug or alcohol use and think about it on a regular basis?
Has someone pointed out that you use too much?
Can you stop after you've promised yourself you would?
Are you more argumentative when you use?
Have you had times when you don't remember what you did or said?
Is this hurting you financially?
Have your friends or family stopped talking to you?
Are you ready to seek information/help?
After many years of experience working with individuals who at some stage of their lives have posed these questions I have learnt that the human spirit is relentless in pursuing emotional, mental and physical health. If you are seeking answers and have answered yes to one or more of the above questions, please contact me at Quinte Counselling Services.
Jose Benvenuto is a Registered Social Worker with over 25 years experience providing psychotherapy and counselling to individuals with addiction, substance misuse, anxiety, depression and other mental health issues. Jose also provides therapy to couples and families. Jose is an experienced practitioner of Cognitive Behavioural Therapy, Brief Therapy and Mediation.
What Kinds of Services are Provided Through the EAP?
Separation Counselling
Counselling for Work Issues
Grief and Bereavement Counselling
Addiction Assessment and Counselling
Chronic Pain Management
Counselling for Seniors' Placement Issues
Referral Co-ordination
Financial Counselling
Individual Solution Focused Therapy
Marriage and Relationship Counselling
Family Therapy
Play Therapy
Counselling for Child and Adolescent Issues
Counselling for Survivors of Sexual Abuse
Trauma Debriefing
Assertiveness Training
Stress Management
Family Life Education
Weight Management Counselling
QUINTE COUNSELLING SERVICES INC.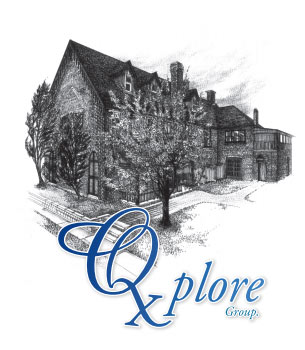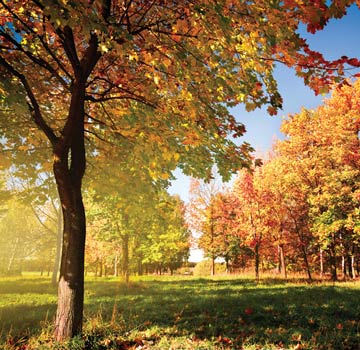 ***PSYCHOEDUCATIONAL ASSESSMENT SERVICES***
Are you a worried parent whose child or adolescent is experiencing difficulty with:
*not achieving at the expected level?
*Mathematics, Reading, Spelling, or Writing skills?
*paying attention and/or concentrating?
*managing emotions and getting along with others?
A Psychoeducational Assessment by Quinte Assessment and Treatment Group Inc. can identify causes of your child's problems and recommend what can help.
Sara Kapler, M.A., C.Psych. Assoc., Brian Kong, Psy.D., C.Psych.,
Eva Mourelatos, M.A., Carl Sordoni, Ph.D., C.Psych.,
Shannon Mossip M.A., C.Psych., Mohammad Nikkhou, Ph.D., C.Psych.
Quinte Counselling Services Inc.
208 John Street
Belleville, Ontario, K8N 3G1
Tel: 613-966-4262
Fax: 613-966-4265
Toll Free: 1-800-527-7793
qcs@qxplore.com www.qxplore.com
QUINTE COUNSELLING SERVICES INC.