"The Most Wonderful Time of the Year"
Jennifer Fader, M.A.
Mental Health and Wellness
Jennifer Kay B.A., M.S.W., R.S.W.
Back Pain and Referred Pain
Greg Kerr, M.Sc., D.C.
Psychoeducational Assessment –
Preparing for the New School Year
Sara Kapler, M.A. C.Psych. Assoc.
Welcome to our Fall 2011 Newsletter. We often hear that this is a favourite time of year for many people. Some describe the Fall season as a time of reflection and a time to reflect on our present challenges and future possibilities.
As always we have included new articles from our counsellors, which we hope will continue to provide you with helpful information and tips in dealing with a few specific areas of your busy and demanding lives. We look forward to working with you over the next year and hope that this newsletter provides you with up to date information on your Employee Assistance Program.
Virginia Palmer, Editor
"The most wonderful time of the year!"
Jennifer Fader, M.A.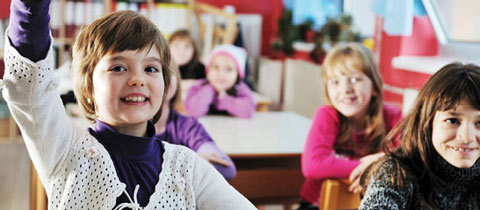 "It's the Most Wonderful Time of the Year!" at least, according to the school, tour the school ahead of time. Knowing where the child's Staples school shopping campaign; this may be true for some families classroom is prior to the school year is half the battle.but not for others. The beginning of a new school year brings just that, a lot of "new" it brings new teachers, new friends, and new 6. If the child is beginning high school, allow the child to tour the classes. Unfortunately, "new" is sometimes regarded as a negative halls and locate his classes prior to the first day of school. The fear experience, a fear of the unknown however, it does not have to be of being late for class or not being familiar with the layout of the anxiety provoking if the proper tools are used and children and parents school often increases anxiety in teens. are prepared prior to the commencement of the school year.
Be sure to prepare for school early; summer vacation can sometimes Assisting your child in making a positive transition for the upcoming bring later bedtimes and revamped routines. It is important to academic year will also provide a positive experience for the parents; re-introduce the pre-summer schedule at least a few weeks prior the goal really is to make the upcoming school year "The Most to the commencement of school. Children and adults need quality Wonderful Time of the Year!" sleep to maintain a hectic school schedule.
Purchase school supplies earlier than later to avoid the school rush, which in itself can become quite stressful. Make the shopping trip adults and their families through our Employee Assistance Program a fun, positive experience; new school supplies can sometimes reduce stress in children however, the cost can sometimes increase stress in parents so shop around for the best prices.
Speak with your children about their thoughts relating to the new academic year; ensure the child that a "new" experience can most times be a "good" experience. Show enthusiasm when speaking with your child about the upcoming school year.
Plan a study area prior to the commencement of school; let your child organize the study area in a way that best suits the child's personality. The comfort level of having a study area and a place the child can feel relaxed while doing homework will assist in reducing the child's anxiety.
If this is the child's first year or if the child is beginning a new school, tour the school ahead of time. Knowing where the child's classroom is prior to the school year is half the batle.
If the child is beginning high school, allow the child to tour the halls and locate his classes prior to the first day of school. the fear of being late for class or not being familiar with the layout of the school often increases anziety in teens.
Pay the school fees prior to the first day of school or have the fees The following are some tips and tricks that may assist in reducing in an envelope ready for the student the night prior to the first day anxiety in children and adults while reducing school related stress.
Assistng your child in making a positive transition for the upcoming academic year will also provide a positive experience for he parents, the goal really is to make the upcoming school year "The Most Wonderful Time of the Year!"
Jennifer Fader, MA
Jennifer fader has a Masters Degress and provides therapy to children, adolescents, adults and their families through our Employee Assistance program.
Mental Health and Wellness
Jennifer Kay B.A., M.S.W., R.S.W.
"When I find the right therapist things will change". "If I can just get that debt paid off everything will be fine". "Once I lose 45 pounds everything will be better".
It is rare that one single event is ever the cure for what ails us. A good match between client and therapist is important, but health and wellness of the mind requires more than talk therapy, it also requires ongoing work and change on your part. Once the weight is lost, life continues and challenges occur. Once the debt is paid, another problem will present itself or perhaps another future event may appear to be the answer.
Healing and recovery is a process, a journey if you will, not a single event. Like a jig saw puzzle, there are many pieces to the puzzle and many components to the process of moving towards health and wellness. Here are a few pieces of that large jig saw puzzle to consider.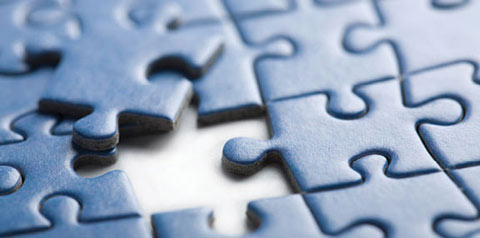 Cognitive distortions. The way we think determines how we feel. Are your thoughts healthy or unhealthy? Here is a list of a few unhealthy or self defeating thoughts.

All or nothing thinking. You see things as black and white and if a situation falls short of perfect you see it as a total failure
Overgeneralization. You see a single negative event, such as a romantic rejection or a career reversal as a never ending pattern of defeat by using the words "always" or "never" when you think about it
Jumping to conclusions. You interpret things negatively when there is no evidence to support your conclusion. For example a co-worker appears distant and you conclude she is upset with you, rather than considering she may be having issues of her own that have caused her mood

Past, present and future orientation. Do you live in the future? In other words do you believe that when "x" happens things will be fine. "x" could be when the depression lifts, when I find the right partner, when I have the right job etc. The problem here is we can get stuck in a future orientation. This means we have not yet cultivated an ability to live in the present moment and find comfort in the day to day. Our focus remains on the horizon. Do you live in the past? Does the past define you? Are your thoughts about what happened yesterday or what happened in your childhood? The past is gone forever and cannot be changed.

It does not define who you are. It is a part of who you are, it is apart of your past. Today is a new day.


Health. Are you taking care of your body and your health? Are you eating well? Are you moving your body with exercise? Is your sleep restful? Are issues of addiction poisoning your body and your mind?
Action. We all can slip into ruts where we stop moving towards what keeps us healthy and well. One trap is perseverating. This is a state where we are stuck in our mind about a particular problem. We think and think and think without taking action towards a solution. When we perseverate, our problem becomes our focus and we can falsely believe that if we think about this situation long enough the solution will come. Sometimes we fail to act until we find the "perfect" solution. We don't act because we never find that perfect solution.
Medication. Have you talked with your doctor about what ails you. Is it a situation where medication could help? Have you had a recent physical, had your thyroid checked or other conditions checked that may affect mental health.
External versus internal motivation. Are you in the driver's seat of your life deciding the course of your life or is your life based on the external approval of others? Are the decisions in your life based on your values and what makes sense to you or are they made by the pressure of another person or image.
Counseling. Is it time to consider talking with someone about what is bothering you?
These are just a few thoughts to consider when trying to improve your mental health and wellness. How does the puzzle of your life look these days?
Jennifer Kay is a Registered Social Worker who provides psychotherapy with clients of the Employee Assistance Program
Back Pain and referred Pain
Greg Kerr, M.Sc., D.C.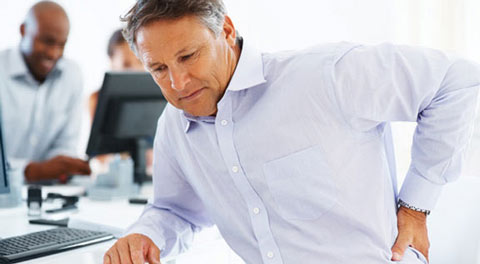 Cancer and heart disease are the two most expensive drains on our health care system, but it may be a surprise to many people that the third largest expenditure of our health care system is for back pain. Nine of ten people will get back pain some time in their lives that will at least temporarily prevent them from normal activities. In any given year, 50% of the population will experience at least one bout of back pain.
Back pain is also one of the most common causes of absenteeism and reduction of productivity in the workplace. Sometimes the cause of the back pain can be traced to the work station in which case an ergonomic assessment and adjustment to the work station may be an appropriate approach. However in many cases it is necessary to treat the back pain directly.
COUNSELLORS AVAILABLE THROUGH YOUR EAP:
Anita Chard, M.S.W.,R.S.W.

Rev. Dr. Kent Clayton

Treena Cook, M.S.W.,R.S.W.

Dr. Greg Kerr, M.Sc.

Eva Mourelatos, M.A.

Ginny Palmer, B.A.

Alice Olson, M.S.W.,R.S.W.

Sara Kapler, M.A., C.Psych. Assoc.

Sean Kerry, Ph.D., C. Psych.

Stacy Gall, Ph.D.

Diana Cooper, M.A.

Diane Riley, Ph.D.

Lucy Marlin, M.A.

Tanya Clemens, M.S.W., R.S.W.

Jennifer Kay, M.S.W., R.S.W.

Jennifer Fader, M.A.

Alvy Björklund, B.Sc., MHA
The spine is a complex interconnecting network of nerves, joints, muscles, tendons and ligaments, and all are capable of producing pain. Large nerves that originate in the spine and go to the legs and arms can make pain radiate to the extremities. Its when pain is referred from the spine into the legs or arms that spinal problems are regarded as the most serious. Quite often this is caused by a bulged or herniated disc that compresses a nerve and sends pain or numbness into the affected limb. There are a wide range ot treatment options for back pain sufferers such as chiropractic, physiotherapy, massage, accupuncture, etc. All these approaches have been proven to be effective in individual cases, but once pain is referred to the arms and legs things can become more complex to deal with, particularly when a bulged disc is involved.
Between our vertebraes are our discs. Think of a disc as a flexible unit that has shock absorbing properties when we bounce our way through life. In the center of the disc is a soft gel like substance called the nucleous palposis. Wrapped around this in a circular pattern is a tough fibrous material called the annulus fibrosis. When a disc is abused or injured we may get a weakness in the annulus fibrosis and the soft gel will push against it causing the disc to bulge in a certain area. Many people are walking around with disc bulges in their spine and are not even aware of it. It's only when a disc bulge touches a nerve that it becomes very painful.
A good example of this is the leg pain associated with sciatica. The sciatic nerve is the "power line" in your leg and an irritation from a disc bulge can not only cause pain but but also numbness, weakness, or loss of reflexes. Surgery may be the only option in the most serious cases, but is not always successful, so many surgeons are nowadays more reluctant to operate than in years previous.
A more recent approach is spinal decompression therapy. This is a form of high tech traction using a special computerized bed. Spinal traction has been documented through the centuries since Greco-Roman times as an effective treatment for low back and neck problems. Traction beds normally used weights and pulley systems but this approach is seemingly quite primitive when compared to the modern computerized spinal decompression beds.
Spinal decompression therapy has taken a long proven therapy into the space age. The theory is that while the disc is being stretched it creates a vacuum which the soft gel back into the center and reduces the bulge that is touching the nerve. Studies have shown this to have a fairly high success rate and has been a legitimate alternative to surgery for many sufferers.
Dr. Greg Kerr provides Functional Capacity and Ergonomic Assessments and operates the Quinte Decompression and Pain Clinic
Psychoeducational Assessment – Preparing for the New School Year
Sara Kapler, M.A. C.Psych. Assoc.
Some of you may remember an article about psychoeducational assessments, which was included in our Fall 2009 newsletter. If you have been considering an assessment for your child or adolescent, the fall is a good time to initiate this process. A full psychoeducational assessment, complete with recommendations, can be prepared in time for early in the new school year.
Did you know…
→Appointments are scheduled at a time that is convenient for you and usually within two to three days?
→No one at your place of employment will know that you have used your EAP unless you tell them?
→Counselling is provided for a broad range of services, including marital and relationship; parenting; stress; separation/divorce trauma; workplace; and personal issues?
→Counsellors can help you access community resources and support groups?
→A comprehensive description of the services provided through your EAP is available through your EAP brochure
or on our website at www.qxplore.com?
Depending on the questions to be answered, a psychoeducational assessment will include investigation of a child or adolescent's cognitive abilities, achievement levels, memory, attention and concentration skills, and psychological and emotional well-being. Recommendations are based on the results of the assessment and can be shared with the school in order to improve the student's chance of success.
Psychological services are covered in part by most extended health plans, and the initial consultation session may be covered under your Employee Assistance Program. For more information, contact our office at 613-966-4262
Sara Kapler has a Masters Degree and is registered with the Ontario College of Psychologists. She provides individual and family therapy and psychological, psycho educational and psycho vocational assessments..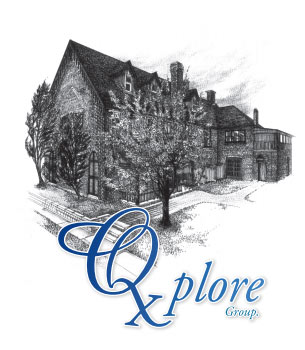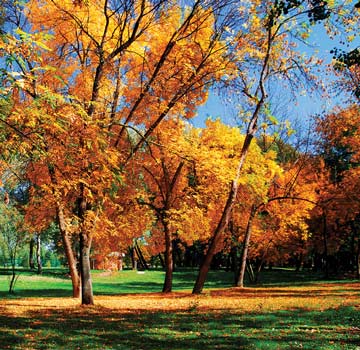 ***PSYCHOEDUCATIONAL ASSESSMENT SERVICES***
Are you a worried parent whose child or adolescent is experiencing difficulty with:
*not achieving at the expected level?
*Mathematics, Reading, Spelling, or Writing skills?
*paying attention and/or concentrating?
*managing emotions and getting along with others?
A Psychoeducational Assessment by Quinte Assessment and Treatment Group Inc. can identify causes of your child's problems and recommend what can help.
Sara Kapler, M.A., C.Psych. Assoc., Brian Kong, Psy.D., C.Psych.,
Eva Mourelatos, M.A., Carl Sordoni, Ph.D., C.Psych.,
Shannon Mossip M.A., C.Psych., Mohammad Nikkhou, Ph.D., C.Psych.
Quinte Counselling Services Inc.
208 John Street
Belleville, Ontario, K8N 3G1
Tel: 613-966-4262
Fax: 613-966-4265
Toll Free: 1-800-527-7793
qcs@qxplore.com www.qxplore.com
QUINTE COUNSELLING SERVICES INC.