Supporting Others Through
Grief and Loss
Sara Kapler, M.A., C.Psych. Associate, Supervised Practice
Psychoeducation Assessments
Sean Kerry, Ph.D.
Coaching to Improve
Team Performance
Diana Cooper, M.A
Welcome to our Fall 2009 newsletter. The fall season is often described as a time of
reflection. We often hear that fall is a favourite time of year for many people. As the leaves begin to turn colour and the temperature begins to drop, we take advantage of long walks to enjoy the breathtaking scenery and reflect on our present challenges and future possibilities.
We all face challenges and some degree of stress during the life cycle. Quinte Counselling
Services Inc. has counsellors who have extensive experience in assisting individuals
and families to address areas of concern. In this issue, we are pleased to provide you with new articles from some of our counsellors and information on our Assertion Group for Women, which will be beginning this fall.
Virginia Palmer, Editor
Supporting Others Through Grief and Loss
Sara Kapler, M.A., C.Psych. Associate Supervised Practice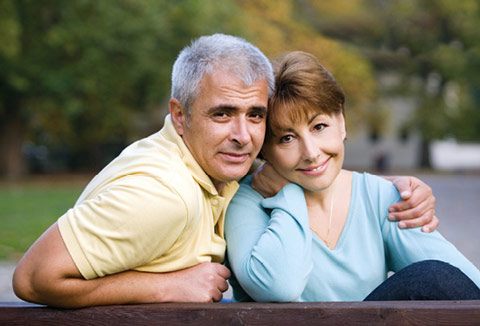 When someone who we are close to experiences the loss of a loved one, it can be difficult to know what to say or how to help. Often people may not say anything at all, fearful that they will say the wrong thing, or they may try to cheer the person up or offer advice on how to cope. Sometimes we resort to clichéd responses, such as "Time heals all wounds." These responses can communicate that we know how the other person feels when in reality we have not given him or her the chance to express unique and individual feelings. Sometimes we might feel that we need to offer answers to the bereaved, but it is more about our availability to share the person's thoughts and feelings that make a difference. The following are some guidelines on how to offer support:
Don't say "Call Me if you need anything." This is a vague offer, which communicates that you hope the person won't actually contact you. Instead, offer specific help. Take initiative to call the mourner with offers such as "What night can I bring over dinner this week?"
Don't say "I know how you feel." Every person's grief experience is their own. Instead, invite the mourner to share his or her own feelings. It can be helpful (in moderate amounts) to talk about your own losses and how you adapted to them.
Don't say "Time heals all wounds." Grief is an active, non-linear process. Instead, expect that the mourner may experience future rough spots for months after the loss. Some of these hard times may be triggered by events such as anniversaries and birthdays, which happen throughout the year.
Plan to listen 80% of the time and talk 20% of the time. Sometimes the mourner may not want conversation at all, but will be happy to have companionship in silence. It is not about saying the right thing to make the person feel better, but rather about communicating in other ways that we are there for that person, are willing to listen to what he or she has to say, and will accept his or her own unique grief process. Sometimes it can be difficult to support others, particularly if we are overwhelmed with stress ourselves, or find that we are dealing with our own painful feelings of loss. In these instances it is often helpful to seek counseling from a therapist who can provide us with support and assist us with supporting our loved ones.
*Adapted from Lessons of Loss: A Guide To Coping by Robert Neimeyer

Psychoeducational Assessments
Sean Kerry, Ph.D.
For both adults and children, academic challenges in the school system are a source of great stress. Parents may find themselves perplexed about why their child is acting out or struggling academically. The potential causes of such behaviours are numerous. Under achievement in school may be the result of hyperactivity or distractibility, subject-specific difficulties or a learning disability, bullying, or possibly owing to emotional concerns, such as anxiety or depression.
ASSERTION GROUP FOR WOMEN
6 Weekly sessions starting in October 2009.
Learn about assertion and assertion behaviours.
Practice using those behaviours in social situations
Group Leader: Eva Mourelatos M.A.
Contact QCS at 613-966-4262 for more information
When challenges in school are not easily explained, a thorough psycho-educational assessment is often required. These assessments can be obtained through the school, or arranged privately with a community-based psychologist or clinician working under the supervision of a psychologist. A well designed psychoeducational assessment will not only examine intellectual ability and academic fluency, but will also attend to aspects of attention and concentration, hand-eye coordination, planning ability, and the response style of the individual being tested. Additional testing that focuses on mood and personality may also be recommended, if necessary.
Most psychoeducational assessments include about five hours of testing time, an intake interview with the parents and the student, a feedback interview with parents and student, and a written report that summarizes the findings from the psychological testing. The resulting report enables parents and school administrators to take an active role in formulating plans for interventions within the school system. Accommodations or individualized education programs may be established to address academic difficulties. Counselling or psychotherapy may be recommended to assist the student with emotional or behavioural disturbances.
COUNSELLORS AVAILABLE THROUGH YOUR EAP:
Anita Chard, M.S.W.,R.S.W.
Rev. Dr. Kent Clayton
Treena Cook, M.S.W.,R.S.W.
Dr. Greg Kerr, M.Sc.
Eva Mourelatos, M.A.
Ginny Palmer, B.A.
Alice Olson, M.S.W.,R.S.W.
Sara Kapler, M.A., C.Psych. Assoc.
Sean Kerry, Ph.D., C. Psych.
Stacy Gall, Ph.D.
Diana Cooper, M.A.
Diane Riley, Ph.D.
Lucy Marlin, M.A.
Although school-aged children and adolescents are most often referred for psychoeducational assessment, high school students, university students, and adults considering a return to academic study have also benefitted from psychoeducational assessment. In order to focus the assessment on the needs of adults and young adults, vocational testing is often added as a supplement. Regardless of age or stage of life, a thorough psychoeducational assessment can assist current or future students in discovering specific strengths and weaknesses, as well as explaining academic struggles.
For more information, talk to a school teacher or principal, or contact our office at 613-962-4262 to arrange for an initial interview.
Psychological services are covered in full or in part under most extended health plans and the initial consultation session may be covered under your Employee Assistance Program.
Coaching to Improve Team Performance
Diana Cooper, M.A
Most of us work in a team of one description or another. Perhaps it is a functional team or a management team or a project team. Teamwork is a reality in most workplaces. So when members of a team don't work well together, performance and productivity can suffer. That's not good for anyone.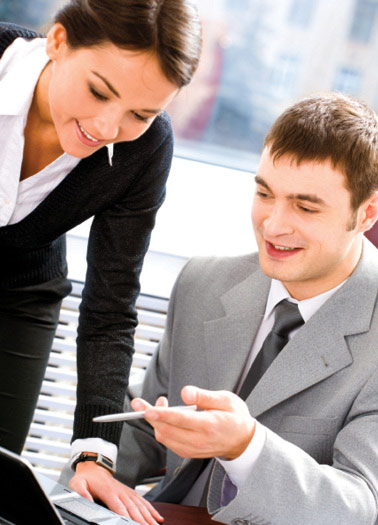 Have you seen hostility, conflicting goals, and unclear expectations within your teams? These are symptoms of an unhealthy team. To avoid these harmful effects, you need be proactive about improving team performance. And even when a team is meeting its objectives, there is often room for improvement.
So how can you help your team improve? With good team coaching you can take your team to the next level. It's a valuable activity, and it's an essential management and leadership tool.
Team coaching helps people understand how to work better with others. It's an effective method for showing teams how to reduce conflict and improve their working relationships. The team can then focus on its real work, and achieve its objectives.
To coach your team, focus on interpersonal skills and interactions instead of on individual development. The way people act with their teammates, and the way they communicate with one another – these are important drivers of effective team performance. After all, you can put a lot of high-performing individuals on a team and still have performance problems.
People must learn to work together and understand how to relate to one another – otherwise the team's output will be less than it could be.
Understand Team Dynamics
A great place to start team coaching is by understanding the dynamics of the team. We all have different styles of working and communicating and when we encounter a person with a style that's different from our own we can often get frustrated with that person, and fail to recognize his or her unique strengths.
Personality and behaviour assessments are great tools for improving a team's understanding of its own dynamics, and they give team members a better understanding of why they react to their colleagues in certain ways.
Establish Behaviour Expectations
Understanding other people's perspectives is a great way to improve relationships with them. However, teams still need to follow ground rules so they can accomplish their goals. For example, you may know that Sue prefers to avoid conflict; however, you can't really accept that from her if you also expect her to provide expert opinions that may not match the general consensus.
This is why developing a clear set of behaviour and communication expectations is an important aspect of team coaching. The expectations help to build empathy and understanding and ensure that individual preferences aren't given more importance than team objectives.
A great way to formalize these expectations is with a team charter. In a charter or "contract," an outline of behaviour rules that everyone is expected to follow and support is set.
Evaluate Reward and RecognItIon Systems
Quite often, people have competing values and these create a major obstacle to team unity and effectiveness. For example, it's not uncommon for an organization to promote teamwork, but still reward individual behaviour. When this happens, you can naturally expect problems with team members who give personal reward a higher priority than team performance.
Support Individual Development
Finally, be supportive of individual development. Team members may need help to learn new skills, so that they can meet team expectations and follow supporting processes. Each person has a different level of readiness to take the steps necessary to change. As a team coach, be sensitive to those differences and find resources to support each person's development goals. In addition to arranging individual coaching where possible, find ways in everyday work situations to coach people. Give feedback regularly, help set individual performance goals, follow up with training opportunities and model great team behaviours yourself.
Diana cooper has a Ba in psychology (published research in applied cognitive theory) and a master's degree in leadership and training. She has worked in many industries including family and entrepreneurial businesses, national retailers, not for profit and the oil and gas industries.
Diana has researched and designed numerous training and workplace learning programs and has a particular interest in strategic thinking and organizational development. Diana provides personal and team coaching through your Eap.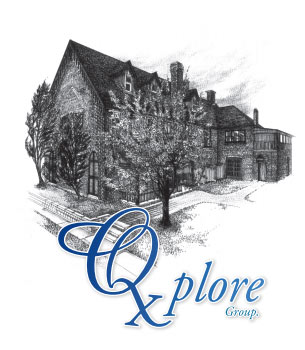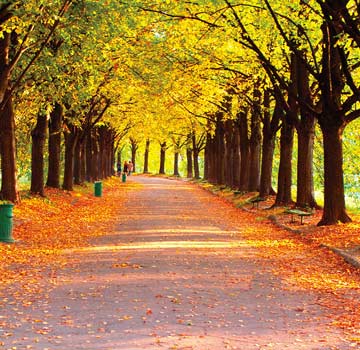 ***PSYCHOEDUCATIONAL ASSESSMENT SERVICES***
Are you a worried parent whose child or adolescent is experiencing difficulty with:
*not achieving at the expected level?
*Mathematics, Reading, Spelling, or Writing skills?
*paying attention and/or concentrating?
*managing emotions and getting along with others?
A Psychoeducational Assessment by Quinte Assessment and Treatment Group Inc. can identify causes of your child's problems and recommend what can help.
Sara Kapler, M.A., C.Psych. Assoc., Brian Kong, Psy.D., C.Psych.,
Eva Mourelatos, M.A., Carl Sordoni, Ph.D., C.Psych.,
Shannon Mossip M.A., C.Psych., Mohammad Nikkhou, Ph.D., C.Psych.
Quinte Counselling Services Inc.
208 John Street
Belleville, Ontario, K8N 3G1
Tel: 613-966-4262
Fax: 613-966-4265
Toll Free: 1-800-527-7793
qcs@qxplore.com www.qxplore.com
QUINTE COUNSELLING SERVICES INC.