he Employee Assistance Program helps employees address everyday life issues and mental health needs. These services are designed to:
Provide timely short term counselling and consultation assistance to employees to assist them in addressing personal issues that are interfering with their healthy functioning at home and in the workplace
Provide employee referral to other community and specialist resources as needed
Provide the employer with an external resource that can be called upon to address workplace employee issues as a result of trauma, organizational restructuring, lay offs, and inter-management and/or inter-staff conflict
Provide health promotion, early intervention, and training to employees and management as requested
ACCESS AND REFERRAL

uinte Counselling Services maintain a 24-hour answering service to respond to calls for appointments or assistance. A special 1-800 number is made available to EAP clients for whom a call is long distance.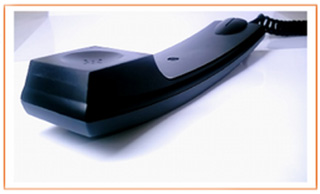 For clients presenting a crisis, or if there is suspicion of serious trauma or threat of causing harm to themselves or others, immediate information or referral or telephone counselling is provided. If required, immediate referral will be made to the family physician or an emergency service, such as a hospital emergency department or crisis service. If requested and appropriate a face to face appointment is provided within 12 hours of the call.
All other referrals receive an appointment within two to three days of the referral or at the convenience of the client. Services are provided at the Quinte Counselling Services main office in Belleville, at its office in Bancroft, and at other locations if requested. Services are available during the daytime, evening and weekend hours.
SERVICE PROVISION

ypically, the first session with a client after a referral involves an assessment of the presenting problem, background information and precipitating factors. A counselling program and plan based on a solution focused approach is then established in conjunction with the client.
In most cases, Quinte Counselling Services is able to assist clients resolve their difficulties with an average of 3 to 4 sessions. However on occasion it is sometimes recommended that, in exceptional circumstances, the Employer allow a number of sessions in excess of the maximum to address difficult issues that will continue to affect employee health and productivity.
In particular, Quinte Counselling Services provide presenting problem assessment, counselling, consultation, mediation, case management and referral services for a full range of work related and personal problems and issues that can affect employee health and productivity in the workplace. These problems and issues include:
Family and parenting problems
Marital and couple relationship issues including separation and divorce
Depression, anxiety, stree, fear and phobias
Vocational issues including stress and burnout
Pain management
Addictions and substance abuse
Physical, emotional and sexual abuse
Legal and financial issues
Bereavement and grief
Retirement and employment dislocation
Individual and collective trauma
THE TYPES OF DIRECT CLIENT SERVICES PROVIDED BY QUINTE COUNSELLING SERVICES INCLUDE: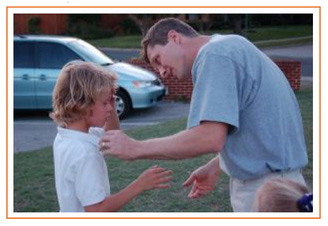 Individual Solution-Focused therapy
Cognitive behavioural therapy
Marriage, couple, relationship and separation counselling
Family Therapy and Parent Training for Child and Adolescent Centred problems
Counselling for Survivors of Sexual Abuse
Play Therapy
Assertive Training
Stress Management
Vocational Counselling
Grief and Bereavement Counselling
Addiction Assessment and Counselling
Chronic Pain management
General financial and legal counselling
Trauma Debriefing
TELPHONE AND E-COUNSELLING

hile direct face to face counselling is the preferred mode of providing service, if requested Quinte Counselling Services can provide telephone or e-counselling. This type of counselling may make access to counselling easier for some individuals who my be reluctant to attempt face to face counselling, or have difficulty accessing services because of shift work or living in a remote location. Telephone or e-counselling clients are carefully screened to ensure their suitability for this type of counselling and that they are not presenting with a complex or long term issue.
CLINICIANS

AP Counselling and Consultation Services are provided by highly skilled clinicians and consultants with qualifications at the equivalence of the Masters level or better. These clinicians are highly experienced practitioners who have an excellent knowledge of clinical practices, local community services and referral resources. Quinte Counselling Services offers a multi-disciplinary solution focused therapy approach with the in-house access to specialist consultations and services as required. Having a range of counsellors also allows rapid response in case of trauma, urgent situations, or during an emergency.
TRAUMA SERVICES

uinte Counselling Services along with Quinte Assessment and Treatment Group has extensive experience in the provision of Trauma Services to individuals, organizations and institutions. Traumas have included major industrial accidents, staff layoffs, bank and store robberies, murder, physical assault, sexual assault, suicide, and car accidents. The EAP is able to mobilize trauma counselling resources immediately from its large clinical base and develop a Trauma Program and Response as required.
EAP HUMAN RESOURCE SERVICES

AP Human Resources Services are services that are primarily counselling, information, training or mediation based and provided on a one time or crisis basis to employees generally at the workplace. These services include:
Problem definition, problem solving, and mediation between employees, between management and employees, or between managers
Mandated or monitored counselling services to employees as a condition of employment
Counselling to an employee on termination
Critical incident debriefing
Debriefing and counselling to individuals or group of employees after organizational restructuring and downsizing
Consultation to management on specific employee or department human resource issues
Training as a method of addressing specific human resource issues on site
HEALTH AND WELLNESS PROGRAMS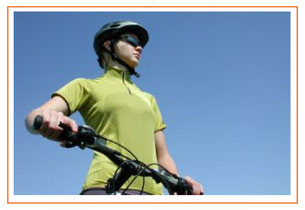 ealth and Wellness Programs can be provided for groups of employees to help address the issues and needs of employees in the workplace while encouraging increased physical and psychological health and wellness. These programs and workshops are often an excellent way to address workplace personnel issues through an early intervention strategy that precludes the necessity of escalating management or discipline interventions. These Programs are designed specifically for the workplace, the issues, and the number of employees and include:
Fitness, Health and Productivity
Mediation skills and Conflict Resolution
Communication
Stress Management
Juggling Work and Parenting
Accessing Community Resources