MAKING CHANGE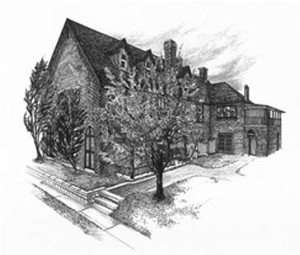 Specialized Consulting Services for the Individual, Community and Workplace
The Qxplore Group of Companies provides specialized clinical, organizational development, management and human resource services to individuals, families, communities, organizations, institutions and businesses. 1986 saw the origins of the Qxplore Group which has grown into one of the broadest and largest specialized clinical and consulting companies in Central and Eastern Ontario. Our capabilities are highlighted in our combined diversity of backgrounds, knowledge and experience; our range of approaches and skills; and above all our commitment to providing a unique and focused quality service.
Qxplore Inc.
Management is about Human Beings
Qxplore Inc. is a uniquely experienced consulting group with core strengths in Change Management, Leadership, and Human Resources.
Organizations around the world, of all sizes, are recognizing both the competitive advantage and the return on investment in developing the right human capital and related business strategies. Qxplore Inc. is committed to helping organizations master these challenges and achieve their objectives to the highest standard. We work to fully understand our clients' business, strategies, goals and operating style and use this knowledge to recommend solutions, methodologies and tools that will achieve results.
We analyze the organizational and human resource

dimensions of business problems and provide pragmatic, customized solutions.

We recognize the current labour market shortage of skilled people and assist the organization in becoming an "Employer of Choice" to attract the best people to their company while retaining their top employees
We provide focused specialized human resource interventions to address specific personnel issues
Quinte Assessment and Treatment Group Inc.
Assessment Begets the Intervention
Quinte Assessment and Treatment Group Inc. provides specialized psychological and physical assessment and treatment services for individuals of all ages. These individuals may be self referred or referred by another health professional, an insurance company, lawyer or workplace.
They may be needing an assessment of their capacity and potential; may be suffering from a disability, injury, or illness; or need assistance to fulfil their responsibilities in the workplace. We work with the client and referrals source to provide the right assessment and right interventions.
We provide psychological assessments including intellectual, educational, personality, vocational, legal, risk, trauma, parenting capacity, disability, injury and pain, and addiction
We provide psychological and physical treatment services
We provide healthy workplace services including return to work services, ergonomic assessment, physical demands analysis, workplace analysis services, injury prevention and wellness programs
Quinte Counselling Services Inc.
The wealth of any enterprise is the health of its individuals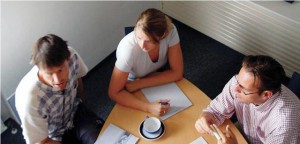 Quinte Counselling Services Inc. has been long respected for the counselling and psychotherapy assessment and intervention services it provides to its private clients, institutional and agency clients, and through its Employee Assistance Programs and services. If you have an individual, family, group, or workplace issue we have the right clinical professional to help you address it.
We provide therapy for individuals, couples, families, and groups. We provide trauma response and debriefing.
We provide parenting capacity, custody and access, play therapy, and home study assessments
We provide assertiveness training, parenting, anger management programs, and nutritional programs and will design a program to meet your unique needs
We provide Mediation and Alternate Dispute Resolution services
We work with HR Managers through our EAP services to create a healthy and productive workplace